Black Diamond Ranch (Quarry)
No. 185 on America's Second 100 Greatest
No. 39 on America's 100 Greatest Public (stay-and-play packages now available)
Black Diamond Ranch is located in out-of-the-way hill country of central Florida, some 30 miles southwest of Ocala. Part of a residential development, this Tom Fazio fantasy-come-alive features a front nine that runs up and down 60-foot-high sand hills and alongside natural sand dunes. But it's the back-nine stretch through an old rock quarries, holes 13 through 17, that's the real draw. You start with a par 3 over a pit, then skirt along the rim of a bigger quarry, then descend 85 feet of steep limestone cliffs to the 15th green, positioned astride a bottomless pit of lake, then emerge for more shots along the edge, then shoot down into the smaller pit to the 17th green before finishing on a conventional 18th. Black Diamond has as many twists and turns as a hard-boiled detective novel.
100 Greatest/Second 100 Greatest History: Ranked on America's 100 Greatest, 1991-2010. Ranked on America's Second 100 Greatest: 2013 to current. Highest ranking: 24th, 1991-1992. Previous ranking: No. 181.
Watch Golf Digest's latest "Every Hole At" course videos below:
Panelist comments, Black Diamond Ranch (Quarry):
"The Quarry holes (13 through 17) are the most spectacular stretch of non-water five holes that I have ever played, starting with a shorter par 3 that was straight downwind and ending with a long par 3 that played crosswind. They offer risk reward in many forms—you can cut off as much as you want on a couple of drives over water, play it safe on a second shot on water in front of the green, etc."
"A truly unique course in Northwest Florida designed by Tom Fazio. Opened in 1987 and measuring 7,159 yards from the tips, it provides even the expert player with all the challenges of a championship course. It is a definite must-play for any golfer but be prepared to be distracted by the beautiful views."
"I'd put the Quarry holes right up there with the aesthetics of Pebble Beach—they're that good."
"I was curious about the "other" 13 holes and came away thinking it would be a top course anyway if it continued for 18 and never hit the quarry."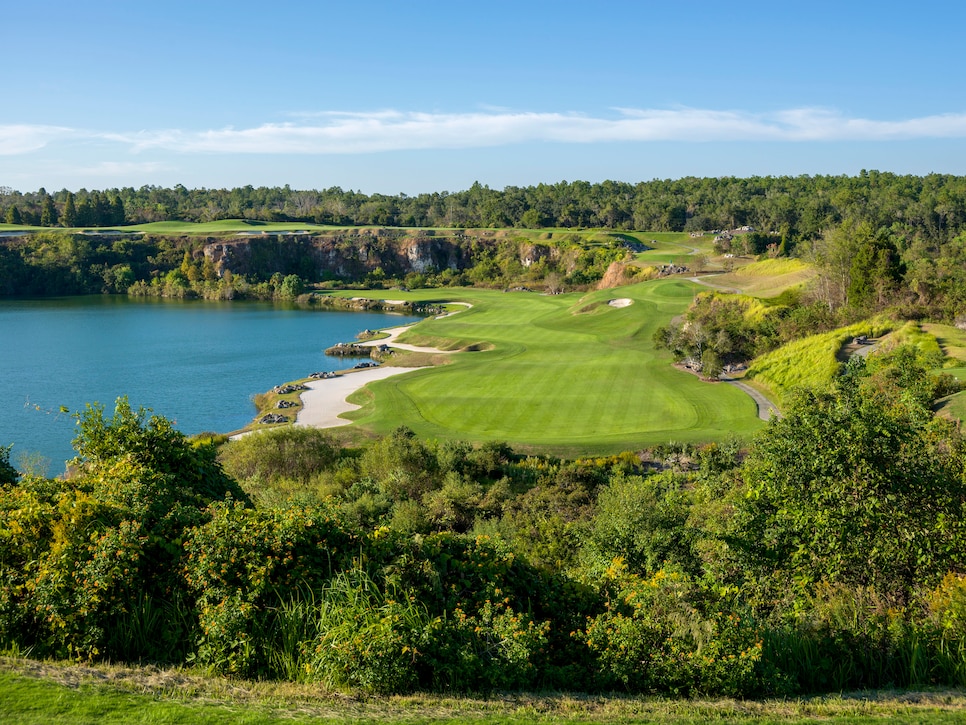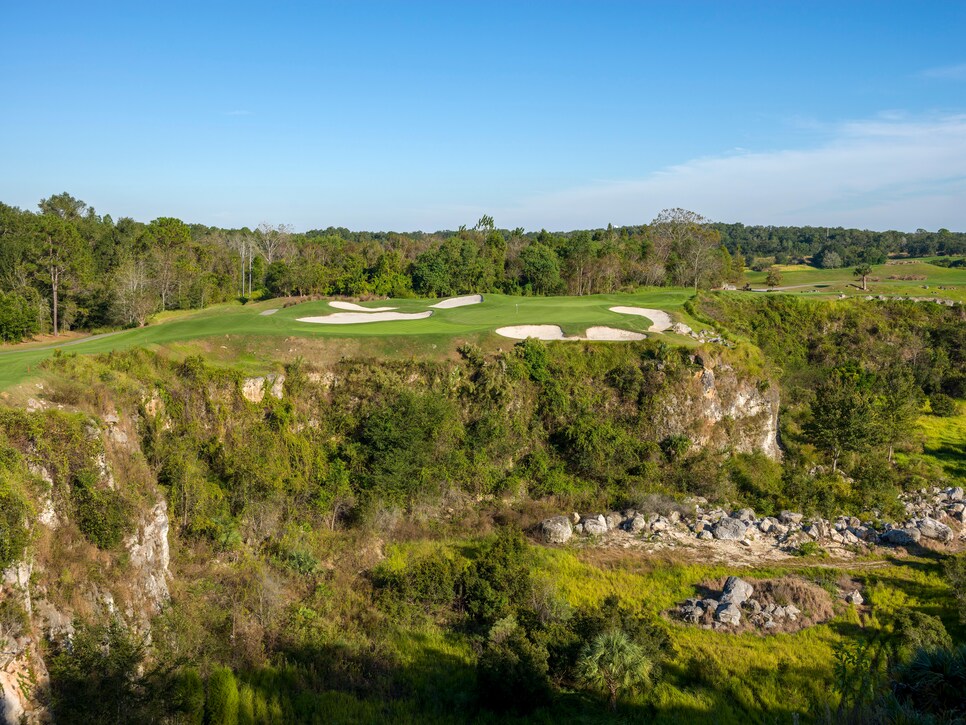 Courtesy of Evan Schiller