News
Masters 2017: Billy Hurley III's walk through Augusta was for more than him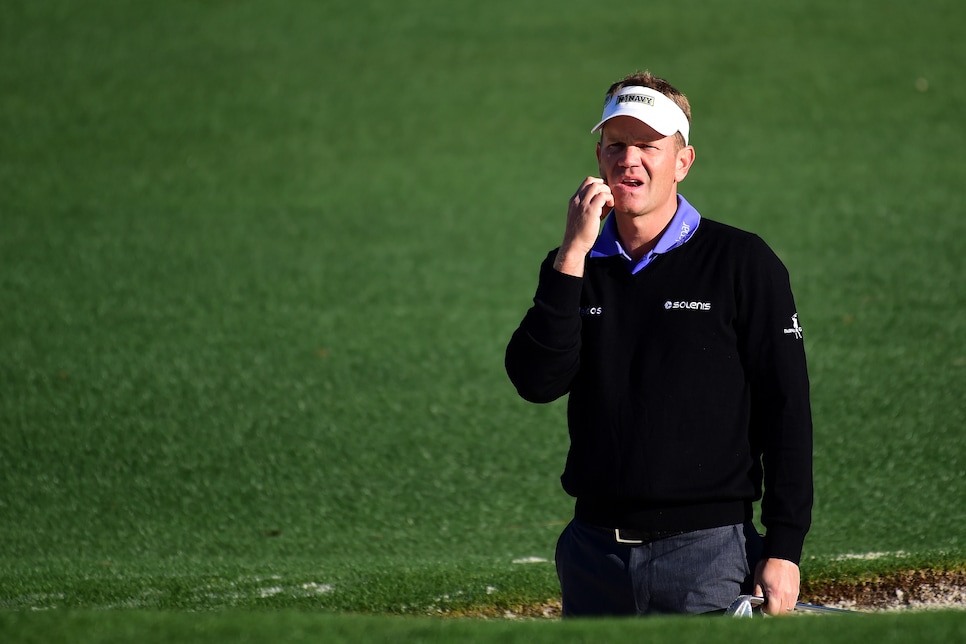 AUGUSTA, Ga. -- Billy Hurley III was hoping to fool himself this week. He was hoping he could walk on to the first tee at Augusta National Golf Club to play in his first Masters and think it was just another day on the job.
And not think about his dad.
"I told myself I've been a professional golfer for eight years," he said. "This is what I do. Approach it like it's just another tournament." He smiled. "I guess it was pretty naïve to think that was possible."
Hurley wasn't like any of the other 18 Masters rookies in any way. None of the other first-timers teeing it up Thursday had piloted a Navy destroyer in the Persian Gulf or, for that matter, graduated from the Naval Academy with a degree in quantitative economics.
There was also the presence of Hurley's dad. Or, his absence, depending on how you looked at it. There were very few people standing on the first tee at 8:22 Thursday morning when Hurley, Scott Piercy and 2003 Masters champion Mike Weir were introduced, who weren't thinking at least a little bit about Willard Hurley Jr.
"The fact is," his son said several hours later after shooting a three-over-par 75, "this was his dream just as much as it was mine."
Willard Hurley Jr. died on Aug. 13, 2015 of a self-inflicted gun shot wound. His death came after a three-week emotional rollercoaster ride for his family. On July 28, at a press conference prior to the Quicken Loans National at Robert Trent Jones Golf Club, Billy had made a tear-filled, emotional appeal to his father to come home after he'd been missing for eight days.
Three days after Hurley's public appeal to his dad, he was found, alive and well—in Texas. But Willard Hurley Jr. never came home. There was no happy ending. Two weeks later, police found him, this time, not far from home. His death was ruled a suicide.
Almost 11 months later, having lost full exempt status on the PGA Tour, Hurley received a sponsor's exemption into the 2016 Quicken Loans National. The tournament, which benefits the Tiger Woods Foundation and pays tribute throughout the week to members of the military, was played last year at Congressional.
"I've tried to keep my focus on being ready to play well," he said. "But it's certainly nice that everyone can share in this experience."
In a script straight out of Hollywood, Billy Hurley won the tournament—his first PGA Tour win—playing in the same event where he had pleaded with his father to come home the previous July, on a golf course 40 miles from the Naval Academy and from where he now lives.
"If I hadn't been chasing him," runner-up Bill Haas said, "I'd have been pulling like crazy for him."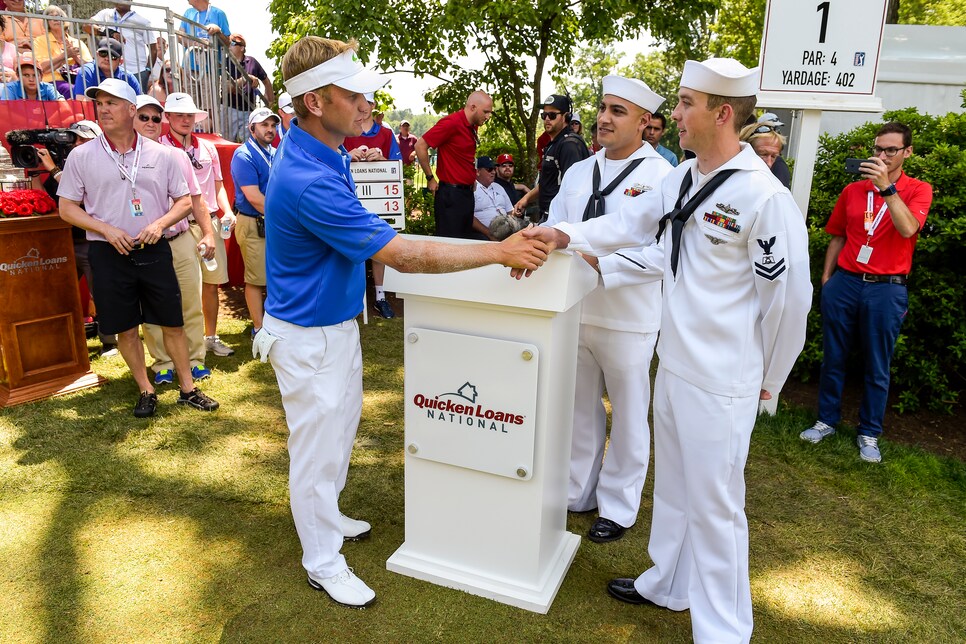 The victory gave Hurley a spot in the Masters.
In a lengthy, emotional story written for The Players Tribune in February, Hurley, writing as if he was sending a letter to his father ,said about that day at Congressional: "The only thing missing dad, was you."
"Writing that helped a lot with closure," Hurley said Thursday afternoon. "I worked on it for a long time—started it in October. I wanted to get it right, say it right. It was important to me. I'm not sure you ever have complete closure. But that put me a lot closer."
The story ended like this: "I miss you dad. I love you. And the one final thing I need you to know: I forgive you. Your legacy will live forever. Thank you for everything."
Hurley visited Augusta twice to play the course prior to tournament week. He played 18 holes in December and 36 more in February. During those visits, he said, he made no attempt to keep thoughts of his father from his mind. On Thursday though, he tried to play the "just another round of golf" mind game with himself.
For 14 holes, he managed his emotions and his game almost perfectly. After a nervous bogey-bogey start, he birdied four of the next 12 holes. When he birdied the 14th hole to get to two under par, he was in second place, trailing only Thomas Pieters.
"I knew I was playing well, but I didn't realize I was that high on the leader board," he said with a wan smile. "Now, I know it."
Hurley stumbled to the finish both days, and it ultimately cost him a chance to play the weekend. He was inside the number playing 18 on Friday, but a double-bogey 6 dropped him to seven-over-par 151, one shot outside the cut line.
This was a week that Hurley had looked forward to for most of his life. He had enough family down here that he rented two houses for the week.
"I've tried to keep my focus on being ready to play well," he said. "But it's certainly nice that everyone can share in this experience."
It goes without saying that the one person not sharing in the experience is very much present in Hurley's mind and in his heart. As he always will be.