The Loop
Billy Hurley III is skipping the British Open (And why we don't blame him)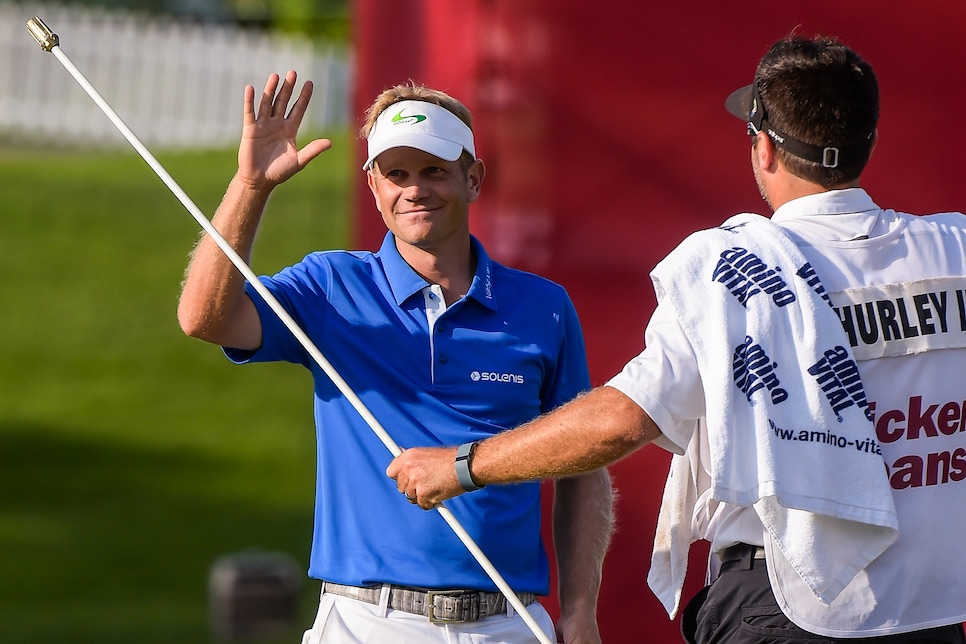 Having just pulled off one of the most unlikely victories in recent PGA Tour history, Billy Hurley III gave us another surprise on Tuesday. He's skipping the British Open -- and we can't blame him. Let's explain.
On Sunday night, after his first PGA Tour title qualified him for golf's oldest major championship, Hurley said there was a chance he wouldn't travel to Royal Troon. Why? Well, his sister, Megan, is getting married the Saturday of the tournament (Bad timing, Megan!).
"Something tells me it's going to be a pretty hard sell," Hurley said. "We'll have to figure it out. Some of my team kept telling me: 'If you get in the Open, you're going. Send them a nice present, you're going.' I don't know.
"That's certainly not a foregone conclusion that I'm going, to be honest with you."
By Tuesday, it appears Hurley realized a nice present wasn't going to be enough.
In fact, Billy is listed as a groomsman on the wedding's website. Yeah, backing out probably wouldn't have gone over too well. . .
Hurley, 34, is playing in this week's WGC-Bridgestone Invitational, but playing in a fifth career major is going to have to wait. Not that we should be surprised. A man who served for five years in the Navy knows a thing or two about loyalty and commitment.