Tour Life
Billy Horschel's reason for potentially cutting his beard proves he's the ultimate pitchman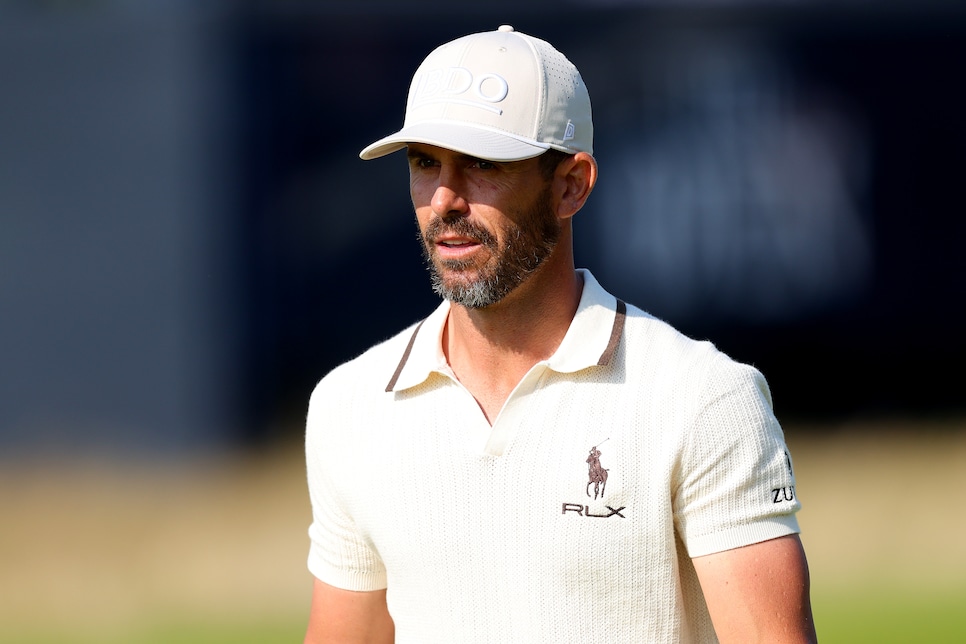 In case you haven't noticed, Billy Horschel has adopted a classic NHL move and gone to a "playoff beard." Well, it's technically not a playoff beard because the PGA Tour playoffs haven't started yet—and Horschel isn't close to qualifying for them yet—but you get the point. After what's been a well-documented difficult season, the seven-time tour winner is willing to do anything to turn his luck around.
"Yeah, the beard's going to stay around for a little bit," Horschel said on Tuesday ahead of this week's 3M Open. "I don't plan on shaving it anytime soon. I'm hoping that the game starts to turn around, I start playing well and I'll keep it. I do like the way I look with a beard a little bit, it does change the way I see myself."
But apparently, he's also willing to do almost anything for his most loyal sponsor. Including, potentially, cutting the beard.
"But I guess the only time I would know I would have to shave it is if maybe a Ralph Lauren photo shoot that I have to do in the fall," Horschel added. "I don't think the beard—not that they would be against it, but I've just never done a photo shoot with them with a beard, so I would shave it for them if that's something they want to do."
Now that's a company man right there! And what organization would make a 36-year-old grown man shave his beard? Oh, right. The New York Yankees. Even as a Yankees fan who can't grow a beard I think that policy is ridiculous.
But back to Billy, talk about the perfect pitchman. That's even better than Stewart Cink talking about his travel difficulties getting to last week's Open Championship, but refusing to mention Delta by name "because of the name that's on my shirt." In case you don't get it, that name is Delta.
Look, we don't blame these guys. They're getting paid a lot of money to wear those logos so it makes sense to keep the people writing those checks happy. Well, and to keep your significant other happy. Although in this case, Billy claims the beard was actually Brittany's idea.
"As of right now, yes, she does," Billy said of whether Brittany still likes the beard. "I'm sure like any female who kisses a guy with a beard, you do get poked in the face a little bit with the whiskers that we have, so hopefully it's not too bad for her."
Hey, if Brittany can put up with it, the people at Ralph Lauren probably should be able to as well.