The Loop
Billy Horschel left RBC Heritage for his daughter's birth, still made it back for first-round tee time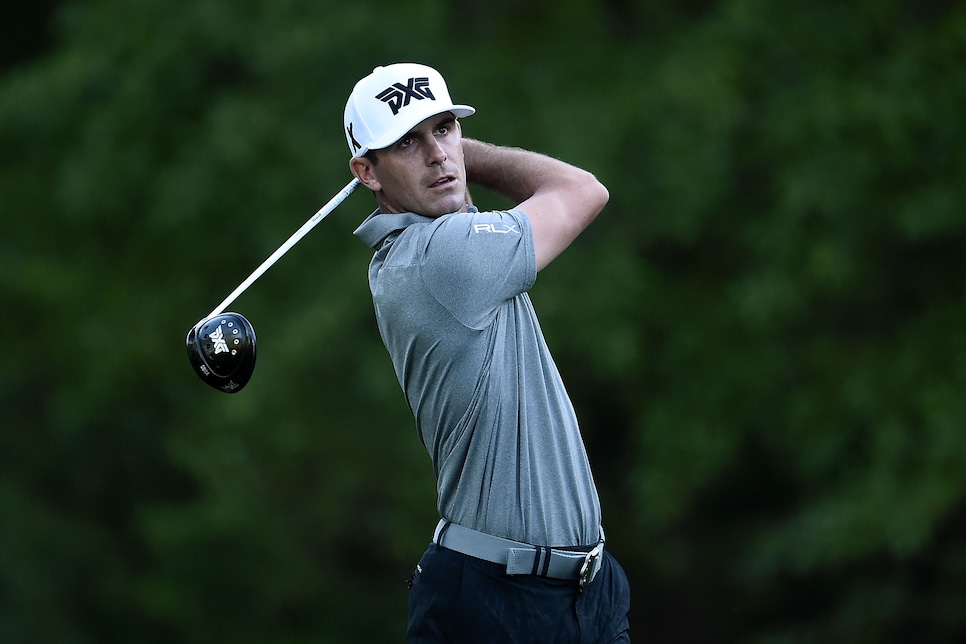 Ten players fired a 66 or lower during the first round of the RBC Heritage on Thursday, figures that make Billy Horschel's 70 seem pedestrian. However, once you know the story behind Horschel's hectic week, that 70 might be one of the rounds of the year.
Horschel was practicing at Harbour Town on Tuesday when he received a call from his wife Brittany. Or should we say, the call: Brittany was going into labor.
According to the Golf Channel's Rex Hoggard, the 30-year-old left Hilton Head Island for Ponte Vedra Beach, Fla., about three hours away. Brittany delivered their child, Colbie Rae, on Wednesday morning at 6:17 AM:
Horschel returned to Hilton Head on Wednesday night. Sadly, Horschel didn't get to catch up on shuteye thanks to a 7:50 AM Thusday tee time. In that context, a one-under 70 is getting it done, son.
This isn't the first time a birth has posed a playing problem for the Horschel clan. During his 2014 FedEx Cup run at the Tour Championship, Brittany was pregnant with the couple's first child. Given the $10 million prize on the line, Horschel was put in a dilemma, one his wife solved by telling him to stay in Atlanta. Luckily, she went into labor two days after Horschel's career breakthrough.
Congrats to the Horschels, and may we suggest for theoretical child No. 3, shoot for an offseason birth.