The Loop
This has to be in the running for the most Bill Belichick-ian story of all time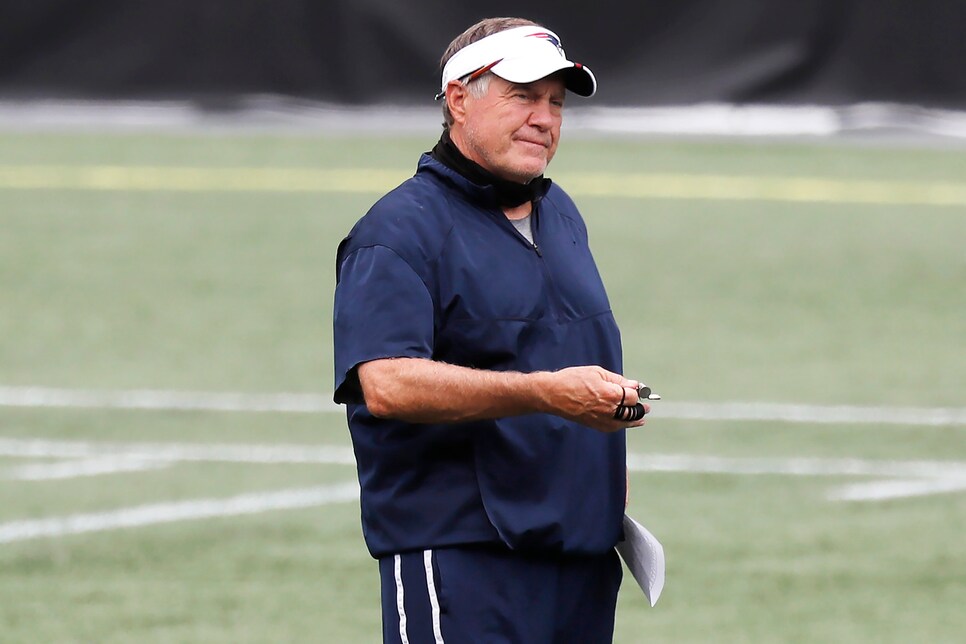 It won't feel real until Thursday night, but the NFL season is officially upon us. The Kansas City Chiefs and the Houston Texans will kick it off, and just three days later we'll have a full slate of 13 games, plus two Monday Nighters. "LFG" is the operative acronym here.
Among the 13 Sunday games is the Miami Dolphins vs. the New England Patriots in Foxboro, where Cam Newton will be making his Patriots debut. Other than Tom Brady in a Bucs uniform, there may be no bigger storyline in the 2020 NFL season than Newton in New England.
It will be fascinating to see how head coach Bill Belichick utilizes Newton, who has been plagued by injuries and poor play in the four years since his 2015 MVP season. Chances are he and Belichick make a great tandem, but first Newton has to show he can stay healthy for all 16 games.
Whatever happens to Newton, there's little doubt Belichick will still find a way to win games, and perhaps even a 12th straight AFC East title. If so, the Belichick legend will only grow larger, though it already has grown larger before a single snap thanks to a new book by Jeff Benedict called "The Dynasty." It hit shelves on September 1, and on Tuesday morning an excerpt from the book began circulating on Twitter, probably because it's the most Bill Belichick-ian story of all time.
The Patriots entered the 2003 NFL season coming off a 9-7, Super Bowl hangover year in which they missed the playoffs. Before their Week 1 game against the division rival Buffalo Bills, Belichick released safety Lawyer Milloy, and Milloy wound up signing with the Bills. He helped Buffalo shut out New England in a 31-0 romp, which caused a few eyebrows to raise over the roster move from Belichick. ESPN's Tom Jackson went on record saying that the Patriots players "hate their coach." The clip is still on Youtube.
Belichick was asked about the comments just days after, and, in typical Belichick fashion, had no response. Safety Rodney Harrison called Jackson's comments "one of the stupidest things I've ever heard." New England went on to finish the rest of the season on a 17-1 run, including the AFC Divisional game, the AFC title game and the Super Bowl.
Belichick didn't forget what Jackson said, and made sure to hold on to that grudge when ESPN asked to interview him on multiple occasions. Here's the story from "The Dynasty":
It's unclear exactly when this took place, but it does say that Belichick hadn't forgotten what Jackson said "back in the first week of the season." So we'll assume this happened later during the 2003 season, and it may have happened prior to New England's Week 12 win over the Houston Texans at Reliant Field. Whenever it did, it's legendary grudge-holding from the GOAT. We'd expect nothing less.