News
Big names find both success and disappointment at U.S. Women's Open qualifiers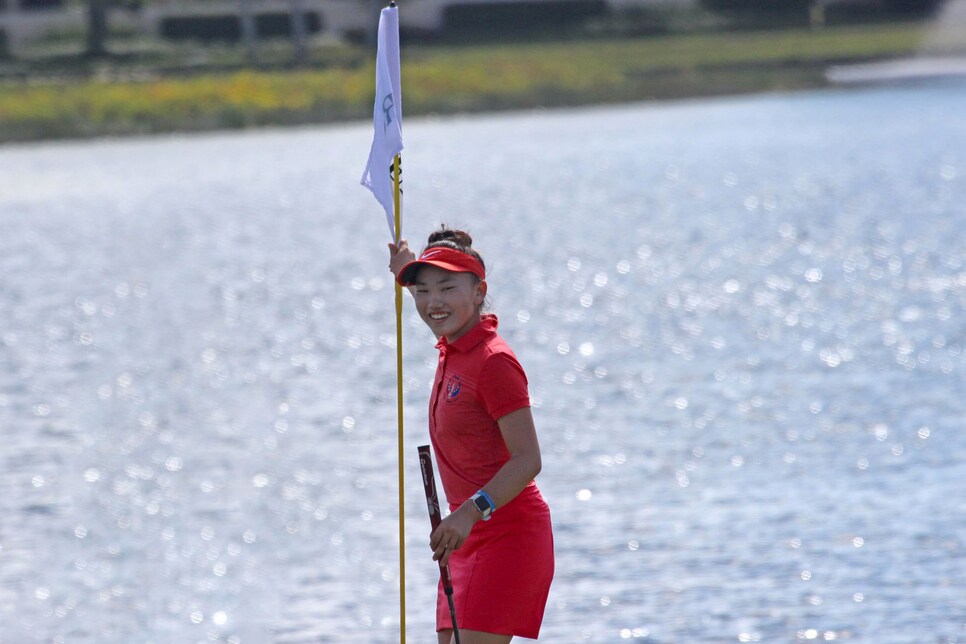 The USGA's "16 days of U.S. Women's Open qualifiers" had its biggest day on Monday, with 11 different sites hosting 36-hole events to help determine who'll player later this month at Shoal Creek G.C. in Birmingham. And with it came a variety of interesting and sentimental stories.
One of the most notable qualifiers on Monday was Lucy Li. Li first gained major attention when she qualified for the 2014 U.S. Women's Open at Pinehurst as an 11-year-old, the youngest to do so. In 2017, she made the cut at the LPGA's ANA Inspiration. Now 15 and a member of the U.S. Curtis Cup team that will be competing next month at Quaker Ridge G.C., Li shot two rounds of 70 to take one of the two qualifying spots at Contra Costa Country Club in Pleasant Hill, Calif.
At Arizona C.C., Cheyenne Woods, niece of Tiger Woods, also took one of two spots. She shot back-to-back rounds of 69 to qualify. On the day after Mother's Day, Woods notable had her mom on the bag for the successful rounds.
Linn Grant was the only player under par at the qualifier held in Buckinghamshire G.C. in England. The 2017 Ladies British Open Amateur Stroke Play Championship was seven under. The L.E.T. reported that after the round, the 18-year-old hopped on a flight back to Sweden to take an 8 a.m. math exam. Catriona Matthew (even par), the 2019 European Team Sohleim Cup captain, and Mel Reid (two over) took the other two spots at that qualifier.
The qualifier at Hermitage Country Club (Manakin Course) in Manakin-Sabot, Va., looked more like an LPGA event than a qualifier. Tour players Paula Reto and Julieta Granada were two of the four women to qualify. Lindy Duncan, who finished second at the LPGA event nine days prior in Texas, Tiffany Joh, Christina Kim, former World No. 1 Yani Tseng, Morgan Pressel and Laura Davies were among the players who didn't qualify. The LPGA is playing the Kingsmill Championship in Virginia starting Thursday after the qualifier, so that is likely why so many LPGA players chose this as their qualifying site.
There are only four qualifiers left before the field for theU.S. Women's Open is finalized.