Saturdays, But Different
The best potential rivalry games from college football's rumored realignment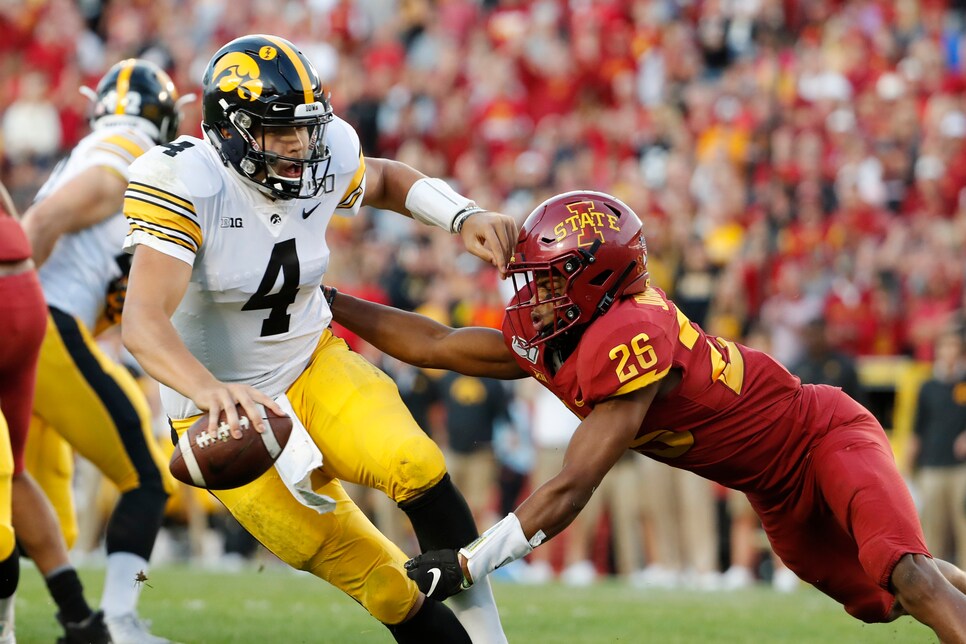 On Tuesday, the Big 10, Pac-12, and ACC announced an historic alliance that will change the shape of college football in both the near and distant future. A direct response to the SEC's acquisition of Oklahoma and Texas, the gentleman's agreement (conference commissioners say no contract has been signed) will see the trio collaborate on scheduling, College Football Playoff expansion, and much more. Lost in the news, however, was another report from Fox's Dave Wannstedt, who dished on some news regarding the Big 12, clearly the odd "man" out in college football's rapidly reshaping landscape. Here's what he overheard in a recent Fox production meeting.
While many of the perks of the new Big 10/Pac-12/ACC alliance have been made public, the biggest one, realignment, remains behind closed doors. From the looks of things, it likely means the end of the Big 12 entirely, but where there's death comes rebirth, and the potential shakeup offers a bevy of new rivalry opportunities to start salivating for. So join us as we play matchmaker, highlighting the Best New Hypothetical Rivalry Games in College Football, According to Dave Wannstedt (working title).
With Oklahoma State potentially moving to the Pac-12, that opens up the possibility of an annual OSU bowl, alternating between Corvallis and Stillwater. Sure, the Beavers are terrible, but more Mike Gundy is never a bad thing and hell, they even wear the same colors. Talk about a recipe for chaos. Winner plays Ohio State in the OSU National Championship.
Battle for the Cy Hawk Trophy
Iowa and Iowa State have battled for the Cy Hawk trophy every year since 1977, so this isn't exactly a "new" rivalry, but to do it with Big 10 bragging rights on the line would make all the difference. It would go from national novelty game to Big Noon Kickoff headliner in the blink of an eye. The blood would be so bad it would run black. Corn on the cob would become a registered weapon in the state of Iowa. Needless to say, if you're a Big 10 football fan, you need this on your Saturday slate like food to eat and water to drink.
The Longest Road Trip in America
Manhattan, Kansas to Seattle, Washington: 1,787.5 miles. How does that sound for a little weekend road trip? With Texas leaving the Big 12, taking the 1,400 mile trip to Morgantown out of commission, Wildcats-Huskies would become the nation's longest (and purplest) in-conference road trip and it's not even close. Just remember to let your professor know in advance, because there's no way you're making it back for class on Monday.
Clemson vs. West Virginia
Frankly, the prospect of Pitt and West Virginia getting to play for the some miner's pickaxe every year is the more realistic (and competitively balanced) opportunity if the Mountaineers do move to the ACC, but picture this: Morgantown, Saturday night, John Denver cranked to 11 and not a BAC under 1.5% in the house. Right now Clemson has a cake walk to ACC championship every year, but Mountaineer Field would put some hair on their chest. The Carrier Dome it ain't.
Because we all need a laugh from time to time.