Real Talk
New podcast dives deep into golf's cultural issues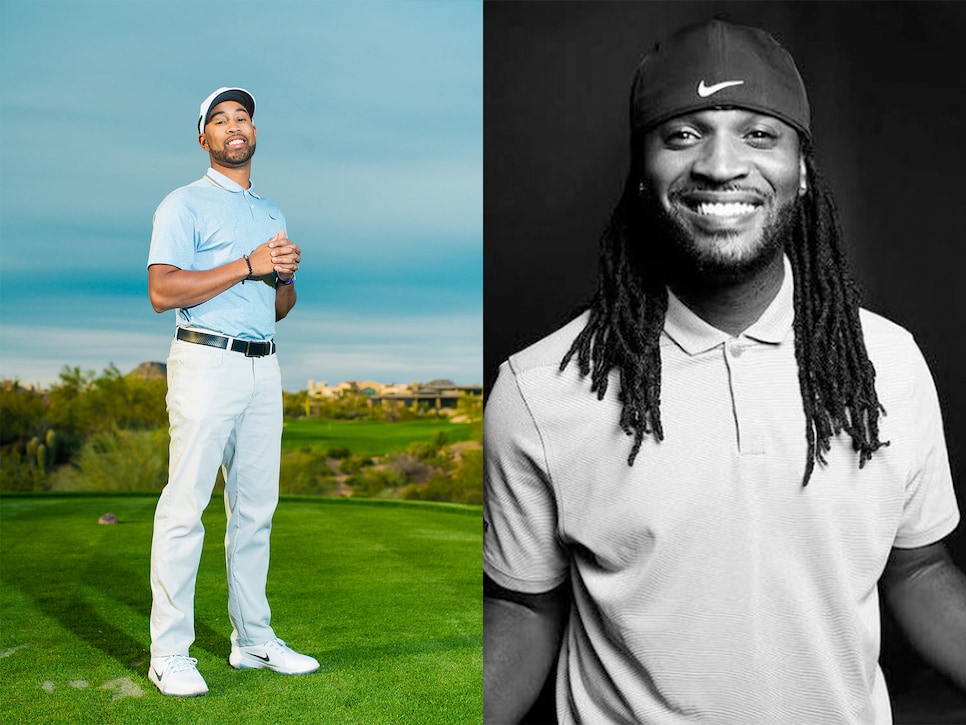 Alonso Parra/Trevor Godinho
Will Lowery wants to be clear. His new podcast, "Beyond the Fairway," which he co-hosts with Doug Smith, is not meant to be simply for Black golfers. It's intended to be a podcast about the lifestyle of golf.
Even so, being the first podcast hosted by two Black golfers through a major media channel (NBC Sports) makes their endeavor newsworthy. And also very different from other golf podcasts. That's intentional—the goal is to explore cultural conversations that other golf shows wouldn't.
When Lowery and Smith have a guest like Ray Allen, who joined them for their launch episode, they will ask their subject about their experiences being a Black golfer.
"When you walk into a country club, you feel like you don't belong," Allen, a two-time NBA champion and Naismith Basketball Hall of Fame member after an 18-year pro career, shared. "You kind of step lightly. You feel like, 'Let me go over here because I don't want to be in the way.' You become more timid. As strong or as powerful as your personality might be, you just always want to make sure you don't do anything to destroy the member's relationship, and you want to get invited back.
"That's a miserable way to live, I don't live that way in my own house, so why, when I walk out into the world, do I have to act or behave different, because someone else isn't comfortable with me being authentically who I am?"
That's the type of honest dialogue Smith and Lowery are striving for as the two professional golfers make a foray into the media world. As the duo puts it, there aren't other podcasts where people of color in golf are interviewing other people of color. And thus, the discussions will be more substantive.
Following the launch episode, "Beyond the Fairway" has lined up the following guests for the weekly podcast: NFL star Larry Fitzgerald, NBA player Kyle Lowry and actors Don Cheadle and Cedric the Entertainer. Social-media influencer Tisha Lynn appeared on this week's episode. (Click here to subscribe.)
Both Lowery and Smith started playing golf in their youth. Lowery, a former Big Break contestant and a self-described golfer "with dreads, backwards-hat wearing, who plays backwards and cross-handed," recalls sneaking onto golf courses as a kid—and laughing about "how many rounds of golf I must've stole." Lowery brought the concept for the show to NBC—and praises the network for greenlighting the idea.
Smith, who was the first Black golfer on the University of Louisville men's team and won the individual title at the 2005 PGA National Minority Collegiate Championship, also remembers having snuck onto courses—and being the first Black person to tee it up at one particular golf course while playing in a 2005 U.S. Open local qualifier.
The duo hopes their experiences can guide the conversation about race and culture in the sport they love.
"This game that minorities have been excluded from is also one of the best connectors in society," Smith said. "So I'm hoping to amplify the connectivity so people have access. It's an unbelievable undertaking."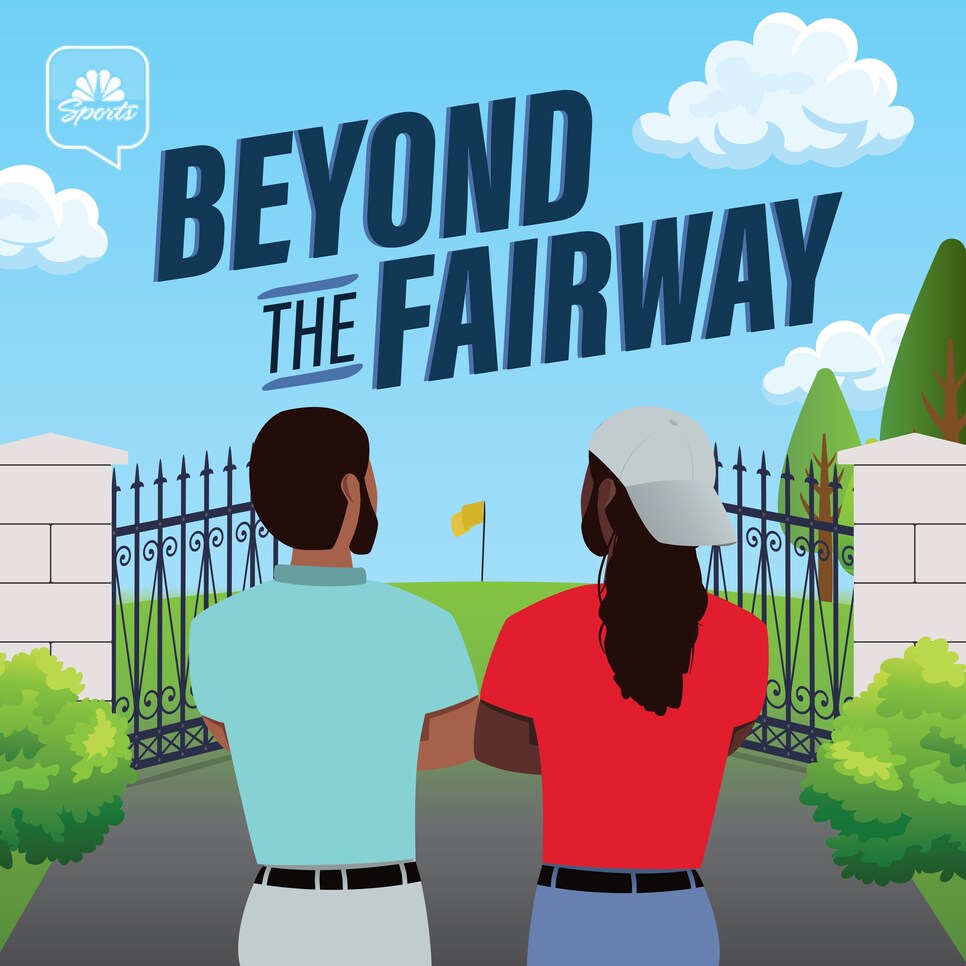 The show's logo sums it up—it shows the hosts standing outside a gated country club, though the gate is open—on the way in.
And the duo hope that everybody in golf—including the big companies—are listening to these cultural conversations in golf.
"That connectivity is what I'm addicted to," Smith said. "Janitors and CEOs can play golf for 4½ hours and become friends, and become sounding boards and mentor each other— because of golf. People are able to gain access to each other in a way they probably never otherwise would—and have these uncomfortable conversations about race and social unrest. And I hope that's what this podcast does; bring people together through golf."