New Releases
Bettinardi New Releases (2023): What you need to know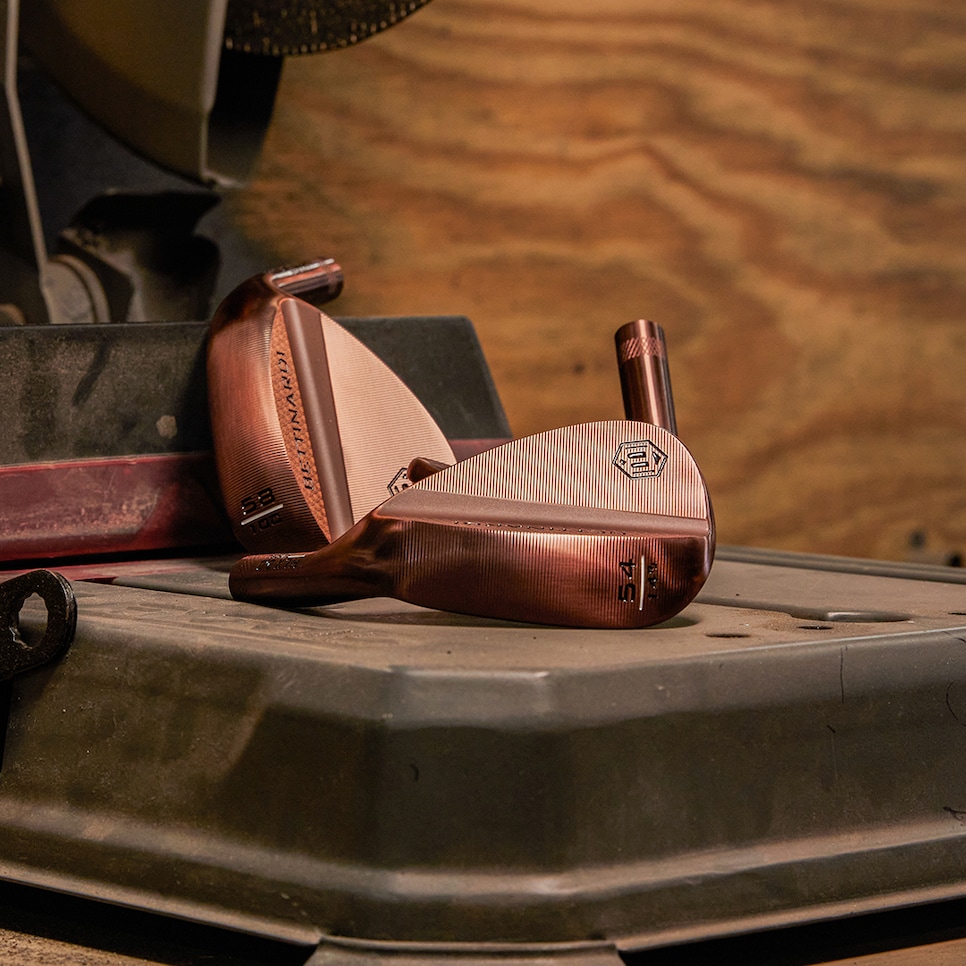 Bettinardi introduced its HLX 5.0 Forged wedges last November and the company has extended that line with a new limited-run oil-rubbed bronze finish.
This PVD finish, gives this line a distinctive appearance to go along with the current chrome and graphite PVD finishes. The new offering will be available in lofts ranging from 48 to 60 degrees in both the C grind and RJ grind options. The RJ grind—named after company founder Robert J. Bettinardi—features higher bounce with more heel and toe relief for players looking to manipulate the wedge for certain shorter shots.
"Our new oil-rubbed bronze PVD finished wedges are the perfect line extension to our two current finish options." said Sam Bettinardi, president of Bettinardi Golf. "The unique finish is durable in nature and has a stunning appearance out on the course that is sure to inspire confidence."
As with previous HLX 5.0 models, the forged carbon steel head features a milled sole and machined grooves along with a new ladder milling technique high on the back flange. That process removes less material compared to the company's classic honeycomb pattern that ran the entire area of the back flange. That results in a higher center of gravity allowing for a lower trajectory with higher spin on full shots.
The oil-rubbed bronze PVD wedges will be available starting Sept. 13 at 10 a.m. CDT at Bettinardi.com and at select authorized Bettinardi retailers. Price is $240.