Putting
Better putting can come from small adjustments. Just ask Gary Woodland.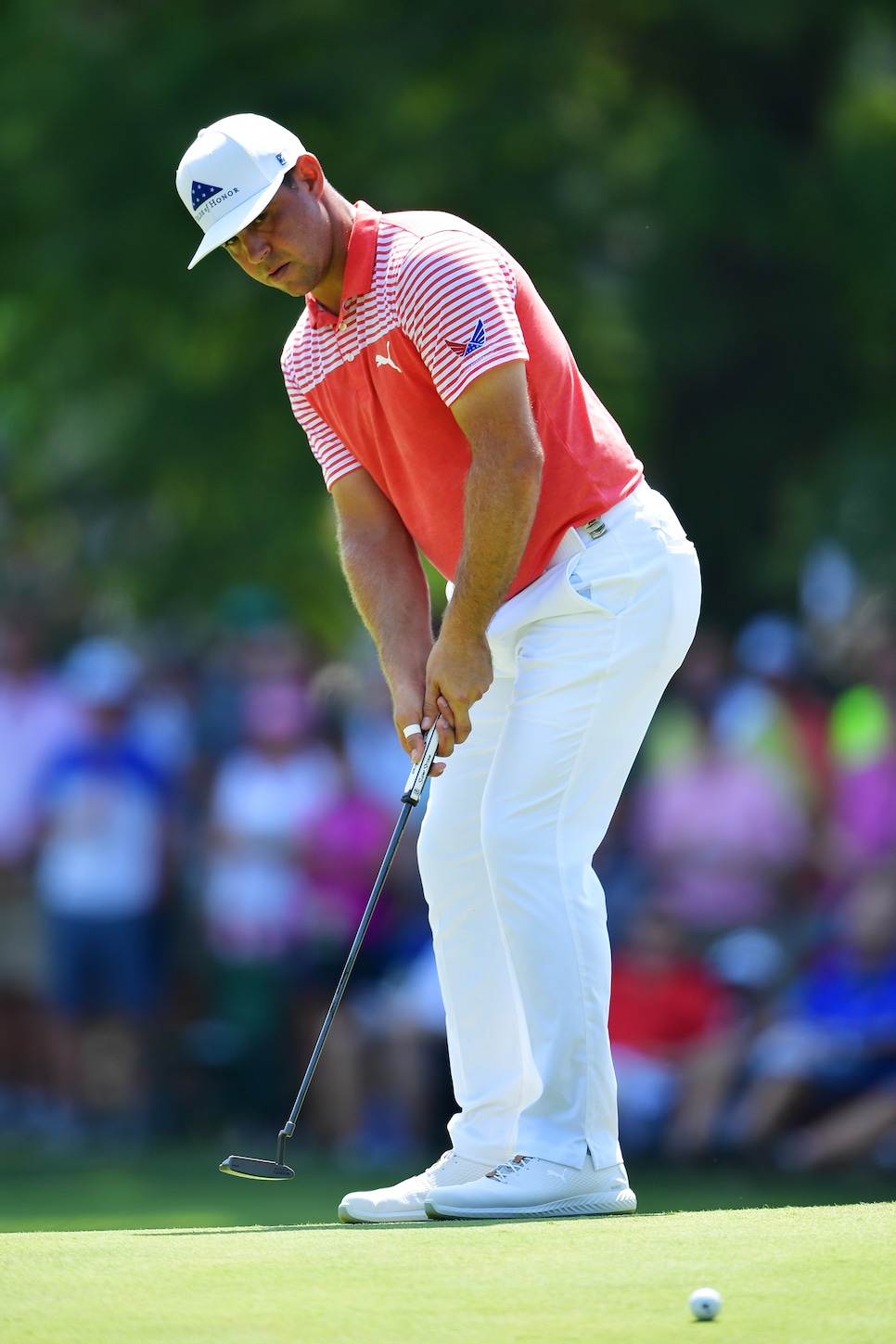 Birdies are available in large batches at Bellerive, and Gary Woodland has taken full advantage—thanks to some subtle coaching advice from putting guru Phil Kenyon and a minor equipment tweak.
With Kenyon's help, Woodland simplified his approach dramatically, which helped him reduce anxiety and tension in his pre-putt routine. Coupled with a larger grip installed on his putter, it caused Woodland's confidence to soar. "When I see the ball going in the hole, I'm a completely different player," said Woodland on Friday after completing his second-round 66. "I like to play aggressively, and it just lets me go for even more shots." Woodland converted three birdies and an eagle from inside 11 feet on Friday—and, just as importantly, lagged four putts of 30 feet or more to less than a foot from the hole.
Feel, confidence and momentum are all crucial ingredients in putting—both at the tour level and for the weekend player. And it usually doesn't take a massive overhaul to start feeling better with that club. Golf Digest 50 Best Teacher and fellow tour putting instructor Stan Utley says that simply understanding what the conditions are giving you puts you in better position to build and ride putting momentum. "When the greens are as soft as they have been, you're going to get some good chances because tour players are able to attack any flag and stop the ball right away," says Utley. "But it also tends to mean that the greens will be bumpier than normal. If you try to do the same thing you would on perfect, super fast greens, you're probably going to get frustrated."
When you play greens that are less than perfect, simply adjusting your putter to have slightly more loft than standard will make a major difference—without requiring any changes to your stroke. "Having that little extra loft will get the ball up and out of any slight depression it might be sitting in, even after you've marked it and replaced it," says Utley. "Just by getting the ball out of that hole with some loft, you'll be able to make the ball start rolling sooner instead of bouncing. And like Gary Woodland said, seeing putts go in when you know you've made a good stroke is a great way to grow your confidence."