The Loop
Best deals, good burgers and Billy Joel?! Five dining options for your golf trip to Los Cabos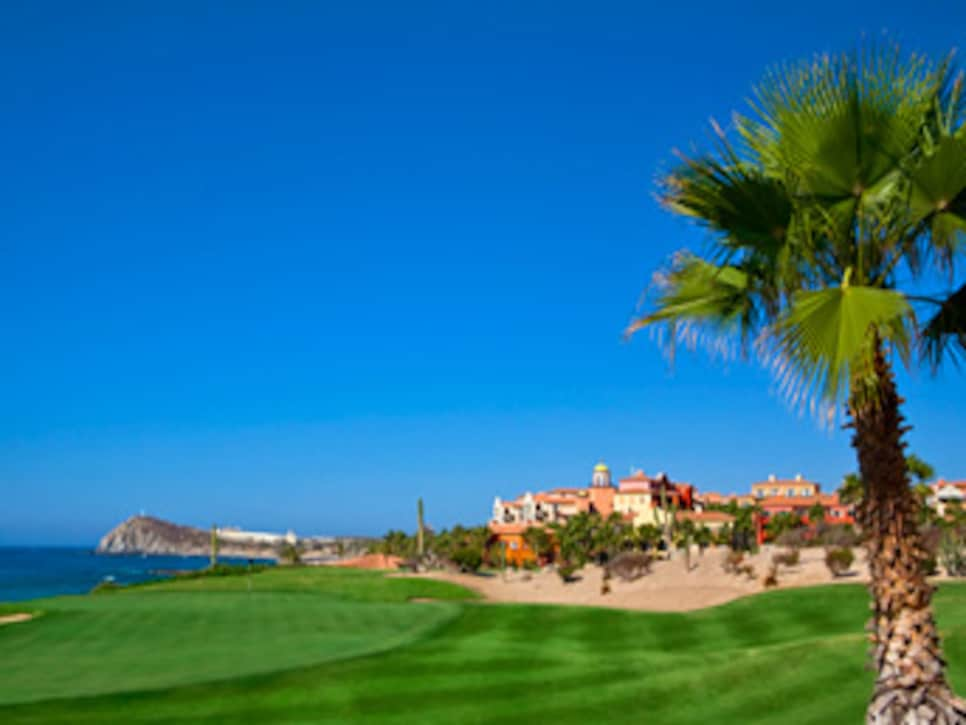 I'll write about the golf part of the trip for Golf Digest later this year. But I wanted to share my restaurant experiences now.
I went to Los Cabos with no dining plans. I just asked around and went where people recommended. Here's where I ate, along with a brief description of each place, in order of my preference. Feel free to chime in with comments below.
Robert "Radio" Regney, one of the golf pros at the Palmilla Resort, took me to this tiny eatery on San Jose's main drag. He's a regular at this place. You'll find him sitting at one of the outside tables chatting with tourists or hunkered down at the bar near the satellite TV. TEO advertises burgers and salads but owner/chef Alfredo can do a lot more than that. For lunch we had a fresh tuna sashimi salad and delicious grilled parrot fish (yes, the pretty, colorful one you see when snorkeling). Along with vegetables, a small Caesar salad, drinks and tip, our lunch came to $20 a man. Best deal of the week.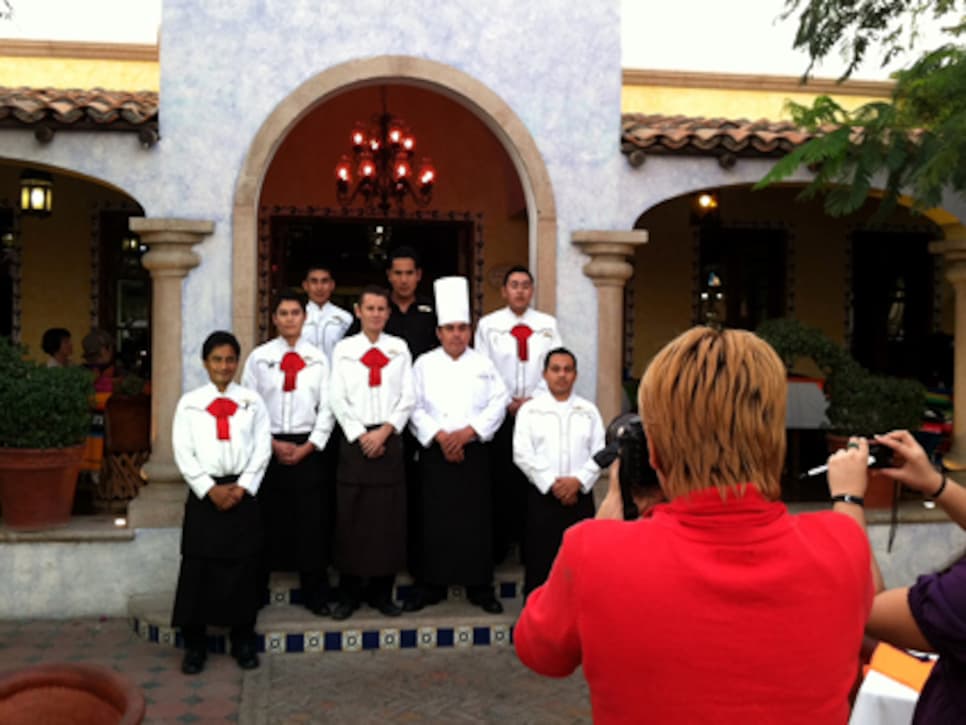 __Restaurante Maria Corona, Cabo San Lucas (pictured above). __
This was a recommendation from the hotel concierge. I asked for something "authentically Mexican" and "casual but not a dive." Maria Corona totally fit the bill. I sat out on the porch overlooking 16th de Septiembre Street, under gently twirling fans. Inside the air-conditioned dining room, a lively mariachi band played away. My dinner was a delicious seafood stew. Entrees were in the $15 range. Bonus: Maria Corona has free parking next to the restaurant.
This is a very nice, modern-looking sushi place right in town. I heard from a handful of tourists that it was worth checking out and I had an excellent meal. The $22 combo got me a delicious plate full of local fish, from wahoo to octopus. Nick-san has another local restaurant at the Palmilla Resort, closer to San Jose del Cabo.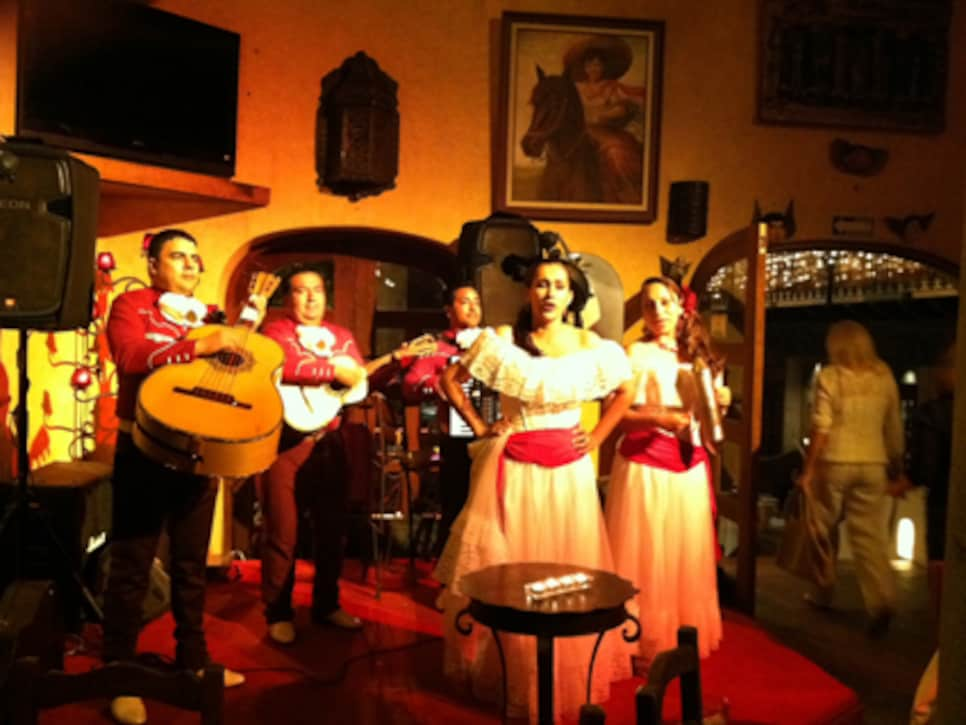 Tropicana Inn, San Jose del Cabo__* (pictured above)*
I wouldn't say this was the BEST meal I had in Mexico, but the location is a plus. It's right on the main drag in San Jose -- just a couple of blocks up from TEO. This is a big, bustling, touristy-type place. Sit outside on the sidewalk and some relatively overpriced but filling Mexican food as you watch the crowd go by. Or you can sit inside and, on most evenings, local musicians perform on the Tropicana's small stage. Note: Don't leave without wandering to the back of this property, which really is a small inn with its own little swimming pool and 40 so moderately priced rooms overlooking it.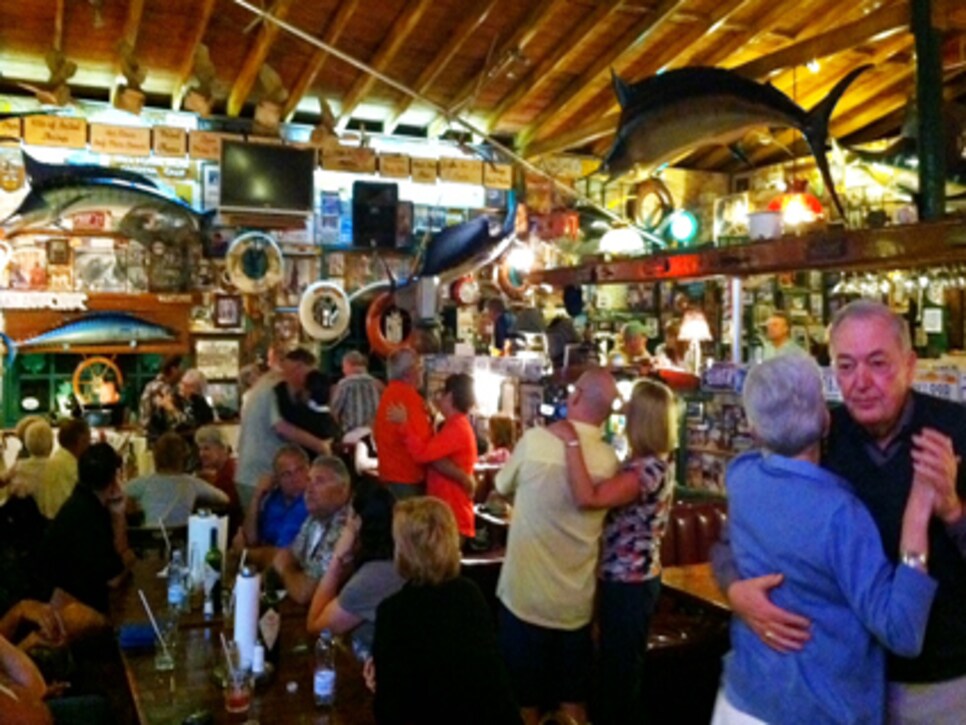 Latitude 22+ Roadhouse, Cabo San Lucas__* (pictured above)*
Tucked behind an electrical substation just off the highway leading to Cabo San Lucas, this place came recommended by some American retirees I met on a golf course. When I got there, I could see why. It was packed with other American retirees stuffing themselves on massive $10 burgers and singing along to Billy Joel and Neil Diamond hits performed by pianist Peter Bacon. It wasn't my scene… but if you like that kind of thing, this IS that kind of thing.