Hot List
The game you want starts with the right clubs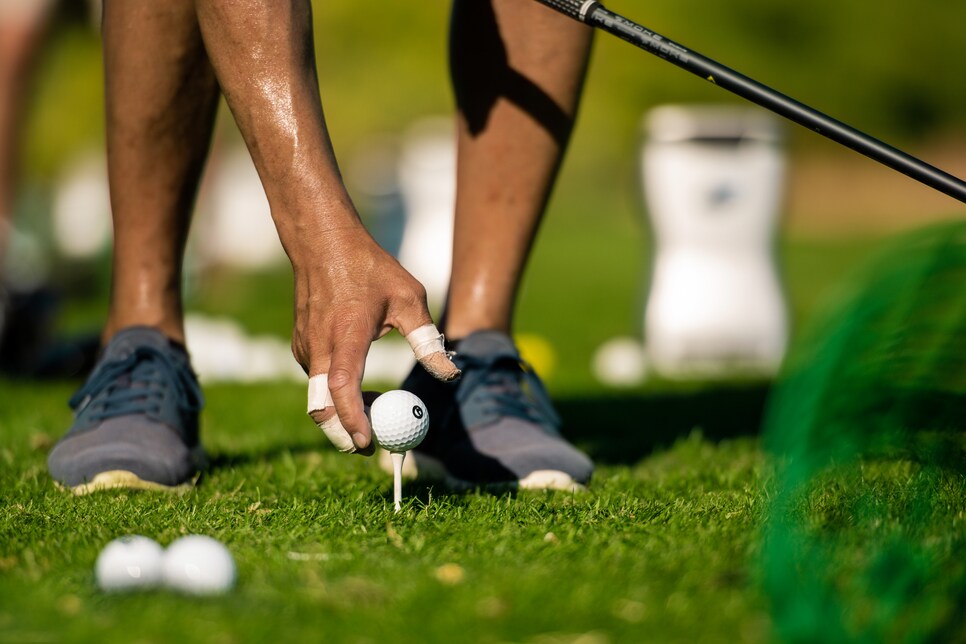 Photographs by J.D. Cuban. Club photographs by Dom Furore, J.D. Cuban and Ben Walton
Golf, we've heard, is booming. The problem with a boom isn't that it goes bust. It's that it gets going so fast you can't keep up. Golf clubs are like that. From an innovation standpoint, clubs have been booming since the 1980s and haven't let up. Today, the right clubs for the game you want not only exist but are more accessible than ever. We're not talking about some collective "you" but you and you alone right there in your living room wondering where you can find another 15 yards off the tee, or four more greens a round, or, Lord, please, the end of three-putting. After our extensive review and testing process, including player evaluations at the CasaBlanca Resort in Mesquite, Nev., there are more clubs on the Hot List this year than ever. One (true) answer is that they're better than ever. Another explanation is more complex. The best golf clubs we have identified—138 Gold and Silver medalists out of 289 considered—matter because they resonate, adapt or discover ways to optimize each golfer's potential, not just via more shafts or adjustable wrenches or even the undeniable and strongly encouraged benefits of custom-fitting. No, designers know the number of golfer types goes beyond the two categories of tour professional and everyday golfer. Before this equipment technology parade passes you by, stop sitting on the sidelines and hoping. Get into the Hot List and start learning how the game you want can be had with the clubs found here.
THE PROCESS TAKES 3 JUDGES, 5 SCIENTISTS, 19 GOLFERS, 1 FITTER, 2 TEACHERS, 5 RETAILERS, 14 DAYS AT THE HOT LIST SUMMIT AND A YEAR'S WORTH OF GOLF-INDUSTRY RESEARCH.
OUR JUDGES, listed below, cast the only votes in the Hot List, but they gather insight from three independent panels. The Scientists advise us on Innovation. Retailers assess Demand. Players evaluate Performance and Look/Sound/ Feel. Those criteria are not equally weighted, as indicated below. A product's final score is based on its weighted average in these four criteria. Performance, Innovation and Look/Sound/Feel largely determine the total score. All scoring is based on a 100-point scale for each of the four criteria, relative to the entries in a category.
Based on interviews with our player panelists, the judges assess the utility of each product. In other words, this is a grade of what happens to the ball when a player hits it. (Note: Both Foresight Sports GCQuad and Rapsodo MLM launch monitors are used at every hitting station.)
In consultation with our technical panel and based on interviews and our review of company technical documents, this grade reflects how a particular technology advances the category in all aspects, to what degree the commitment to fitting the vast majority of golfers is executed, and how that technology is explained to the public and to our editors.
Using input from the player panelists, our judges evaluate the relative excellence of the visual, auditory and tactile experience of using a particular club. The more the club resonates with our understanding of what a golf club should be, the higher the grade it receives. In short, this is a grade of what the player experiences when viewing, holding, swinging and hitting the club.
An assessment of the reputation, interest, intrigue and excitement about a particular product, considering market presence, tour use, relative value and consumer satisfaction through consulting research from Golf Datatech, other published resources and a panel of leading retailers.
All judging is based on a 100-point scale.