The Loop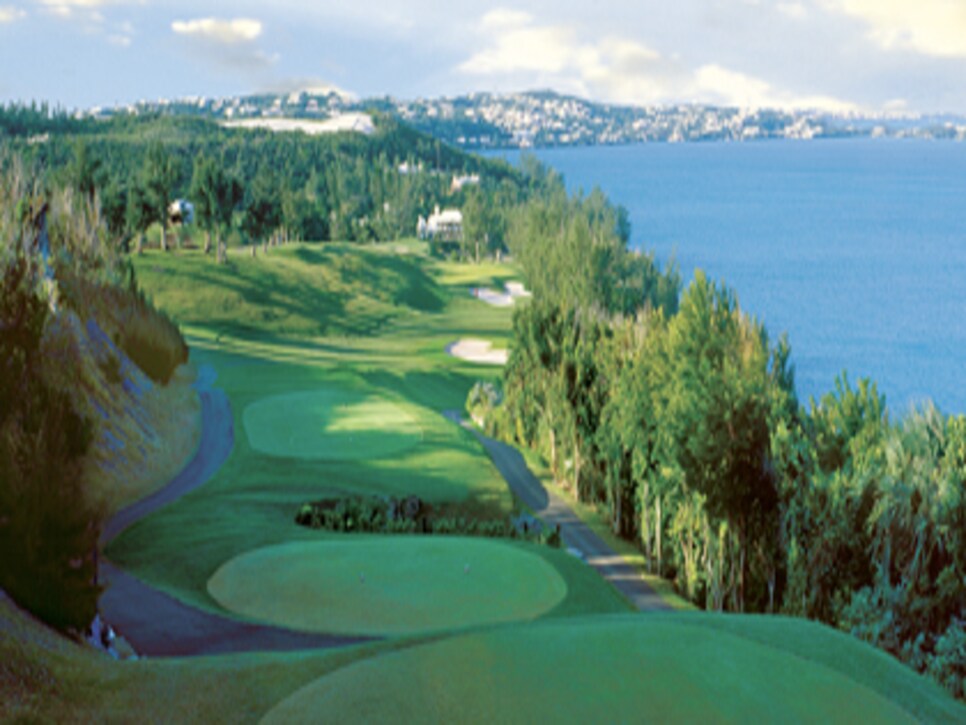 I received this question from Eric Dyer of Shelton, CT:
Hi Matt, I wanted to inquire about courses in Bermuda. My wife and I are taking a trip there in March. The two courses that peaked my interest are Tucker's Point and the Mid Ocean Club. Has anyone on the travel staff played these courses? I play to a 9 handicap, so needless to say, I enjoy the challenge of the upper tier layouts.
Eric, I've been to Bermuda but I didn't take the clubs. I asked my colleague, Pete Finch, for some advice. Here's Finch's response:
I've played those two and they are both very strong. They're right next door to each other, so it's very convenient. Mid Ocean is more private than Tucker's Point (pictured above) but the concierges at all the top hotels belong and you can play as their "guest."
Give my best to Bermuda. And let me know how the golf goes.
*(Do you have a question, comment or complaint? Reach me through this blog in the "comments" box below, or send me an e-mail by clicking on this link.)