The Loop
Ben Crane helps high schooler with prom proposal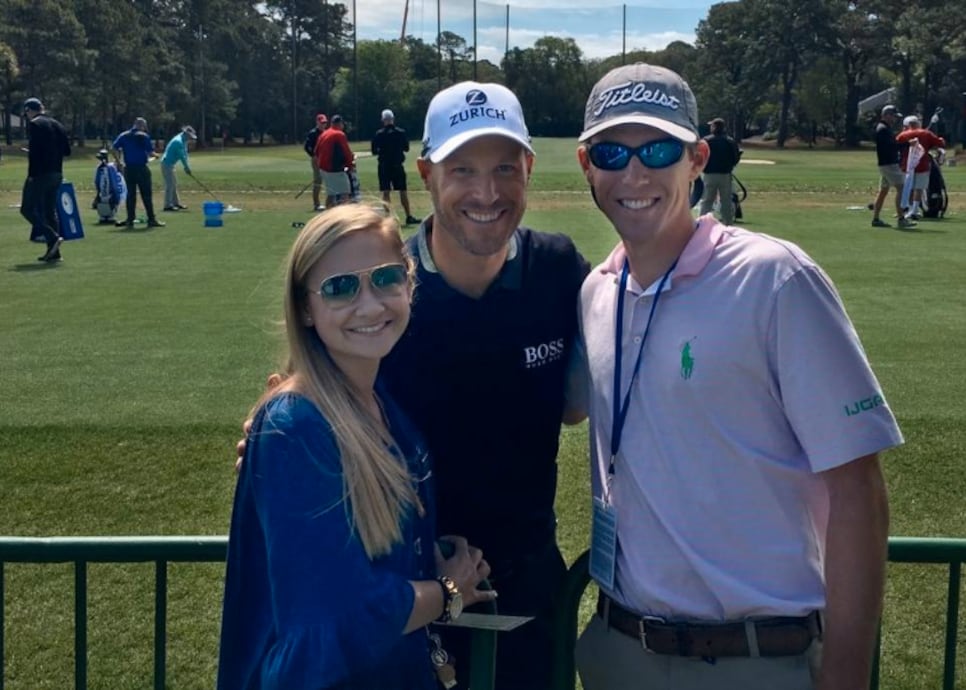 Prom is supposed to be memorable experience. (Mine was 'memorable,' albeit not in a good way: My senior-year date left me at the dance to go meet up with another guy.) How one asks a date to this occasion is part of the mystique. In that regard, we applaud a local Hilton Head high schooler for enlisting PGA Tour pro Ben Crane into his proposal.
Matt Lehman led his girlfriend Kaera Handy down to the Harbour Town range, site of this week's RBC Heritage tournament, on Thursday. It was here that Crane approached the couple and engaged in small talk before turning to Kaera and saying, "So, will you go to the prom with Matt?"
Lehman had met Crane at a charity breakfast on Wednesday and asked the five-time tour winner if he could assist him in his prom endeavor. Crane jumped at the chance, said Lehman.
The surprise went a tad over Handy's head. In an interview with the Island Packet, Handy's first thought when Crane came over was, "Am I supposed to know who this is?"
If it's any consolation Matt, we appreciate the effort. More importantly, she said yes. Ain't love grand?