The Loop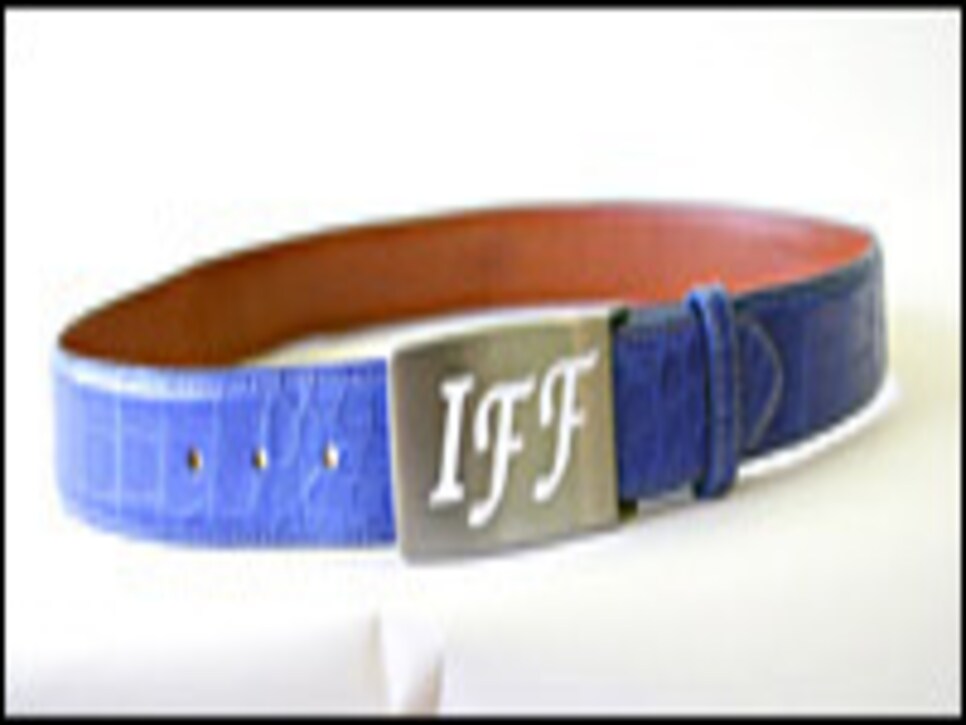 You might notice while watching The Barclays today (3-6 p.m. EDT on the Golf Channel) that at least 40 players are wearing belts with the initials IFF on the buckle. The initials stand for Ian's Friends Foundation, and players are wearing the belts to raise awareness and support for 3-year-old Ian Yagoda and pediatric brain tumor research.
Ian was diagnosed with a brain tumor about a year ago, and according to the Pediatric Brain Tumor Foundation, every nine days a child in the U.S. is diagnosed with a brain tumor. Brain tumors are the leading cause of cancer death from childhood cancer.
Phil and Cheryl Yagoda, Ian's parents, have teamed up with custom belt manufacturer House of Fleming to raise money and awareness for this deadly childhood disease. To order, call House of Fleming at: (888) 233-5657 House of Fleming makes belts for many of the PGA Tour's top players, and this week players such as Jim Furyk, Adam Scott, Sergio Garcia, Padraig Harrington, Darren Clarke, Angel Cabrera, Zach Johnson, Rory Sabbatini and many more will wear the Alligator belt with IFF buckle (made by Bettinardi Golf).
In addition, Swiss watch company Audemars Piguet, has announced that for players who wear the belts for four days at The Barclays, the low and high 72-hole score will receive an Audemars Piguet Royal Oak watch in steel.