The Loop
Beau Hossler's quest for PGA Tour card detours to Panama, where he was first-round co-leader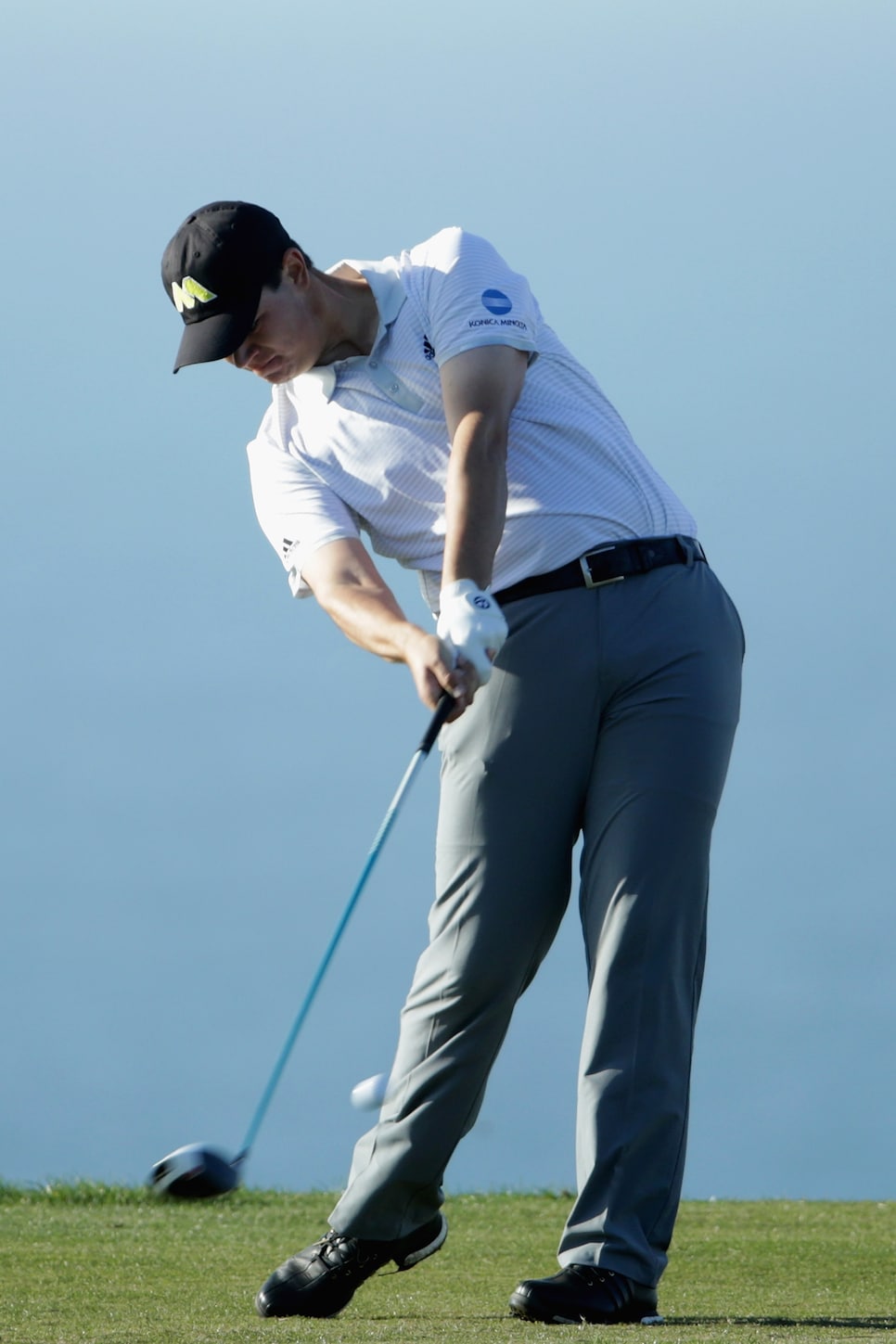 Successfully launching a golf career is seldom as effortless as Tiger Woods, Jon Rahm and others have made it look.
The shoulder is 100 percent, he said, at the Farmers Insurance Open last month, where he made the cut and tied for 49th, a modest start to his quest.
On Saturday, Hossler was in Pebble Beach, playing the third round of the AT&T Pebble Beach National Pro-Am, where he missed the cut.
On Monday, he was at Industry Hills Golf Club in the City of Industry, Calif., playing in the Monday qualifier for the Genesis Open. He shot 70, tied for 25th and came up three shots short.
On Tuesday, he was in Panama, preparing for the Panama Claro Championship, a Web.com Tour event to which he had received a sponsor exemption that he would not have used had he qualified for the Genesis Open.
On Thursday, he shot 66 in the first round at Panama and was a co-leader.
Talent usually will prevail over time.
"I want to win," Hossler told PGATour.com. "Whether it's here or a mini tour or the PGA Tour, when I show up to a tournament, I want to give myself an opportunity to win. I feel like my game is good enough to do that, it's just a matter of getting it done."
Looking ahead, Hossler has four more PGA Tour sponsor exemptions lined up, reportedly the tournaments in the Texas swing. In the meantime, there is Panama and the distinct possibility that he will be in contention come Sunday.
"I feel really good with where I'm at now," he said there. "I feel healthy, I feel more of an appreciation for what we do. It's pretty special to play golf and make money doing it. I'm looking forward to getting the season going in the right direction."