The Loop
Bear Trace at Harrison Bay wins 2013 Environmental Leaders in Golf Award
Don't stop me if you've heard this before. Bear Trace at Harrison Bay near Chattanooga, Tenn., the lovely affordable state park course with the world-famous Eagle Cam that broadcasts the nest of an American bald eagle on a live 24-hour web feed, just won a major environmental award from Golf Digest.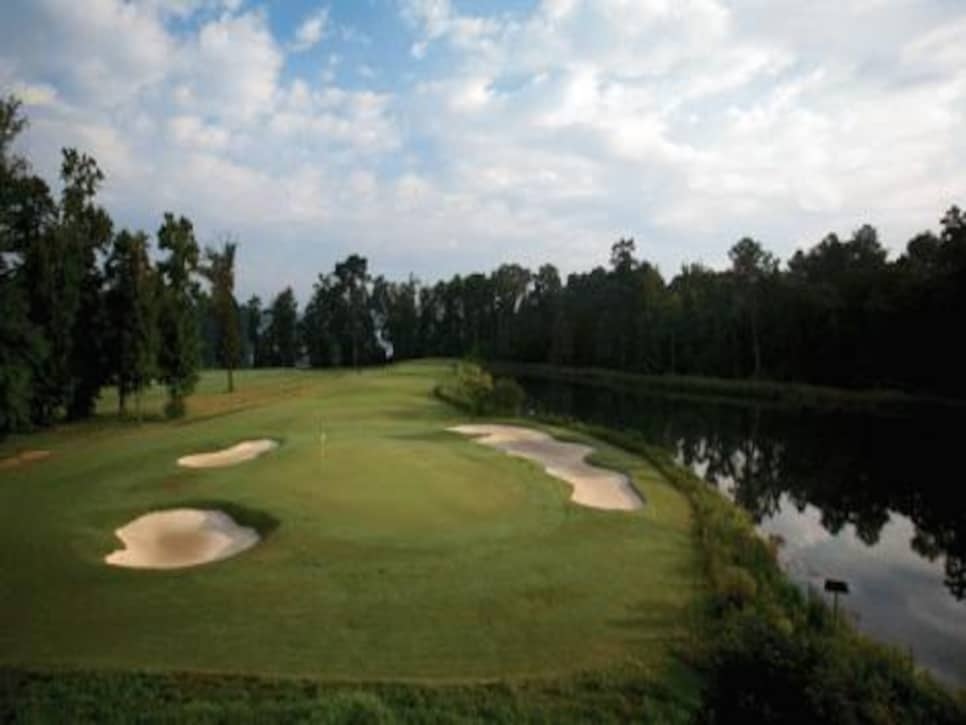 Bear Trace has embraced a number of initiatives that have minimized the course's environmental impact and made it a leader in the industry.
Don't stop me, because I'm not repeating myself.  Bear Trace at Harrison Bay did indeed win Golf Digest's 2013 Green Star Award for environmental excellence last November.  But this February, Harrison Bay and its certified golf course superintendent Paul Carter, will receive another trophy, as National Public and Overall Winner of the 2013 Environmental Leaders in Golf Award, an annual honor presented each winter by its co-sponsors, the Golf Course Superintendents Association of America and Golf Digest.
Distinction without a difference?  Not really. Our Green Star award is a facility award, initiated in 2009 and initially restricted to resort operations. Harrison Bay was the first public golf course to receive a Green Star and we plan to consider private clubs for the honor in 2014.  The EGLA is a personal award, presented to course superintendents who demonstrate outstanding leadership in a number of areas affecting the environment. In Hollywood terms, Golf Digest's Green Star Award is a Best Picture honor; the EGLA is a Best Director award.
I'm pleased to say I was involved in the selection of both awards for 2013. Jim Moore, Green Section Education Director for the USGA and I visited and investigated Green Star candidates in 2013, including Bear Trace at Harrison Bay, which, not surprisingly, was the most impressive operation we saw last year.  After we'd wrapped up the Green Star selection process, the GCSAA asked me to serve as a judge for the EGLAs.  I was one of four who reviewed and voted on courses in the Public Course category.
Three other panels of judges selected winners in the Private, Resort and International categories. Those category winners are Scott R. Bower, superintendent at private Martis Camp Club, Truckee, Calif.; certified golf course superintendent Chad B. Corp of the Mountain Ridge Course at Crystal Mountain Resort in Thompsonville, Mich.; and Andrew Hardy, superintendent of 27-hole Pheasant Run Golf Club in Sharon, Ontario.
A small select panel then reviewed the qualifications of all four winning courses and selected an Overall winner. They picked Carter of Harrison Bay as Grand Champion for 2013.
I'm sure Carter's innovative Eagle Cam, first installed above the eagle's nest in 2010,  influenced the judging.  The Harrison Bay Eagle Cam has received international publicity and viewership and has introduced many to the reality that golf courses can be compatible with even the most precious of wildlife. Check it out at www.harrisonbayeaglecam.org.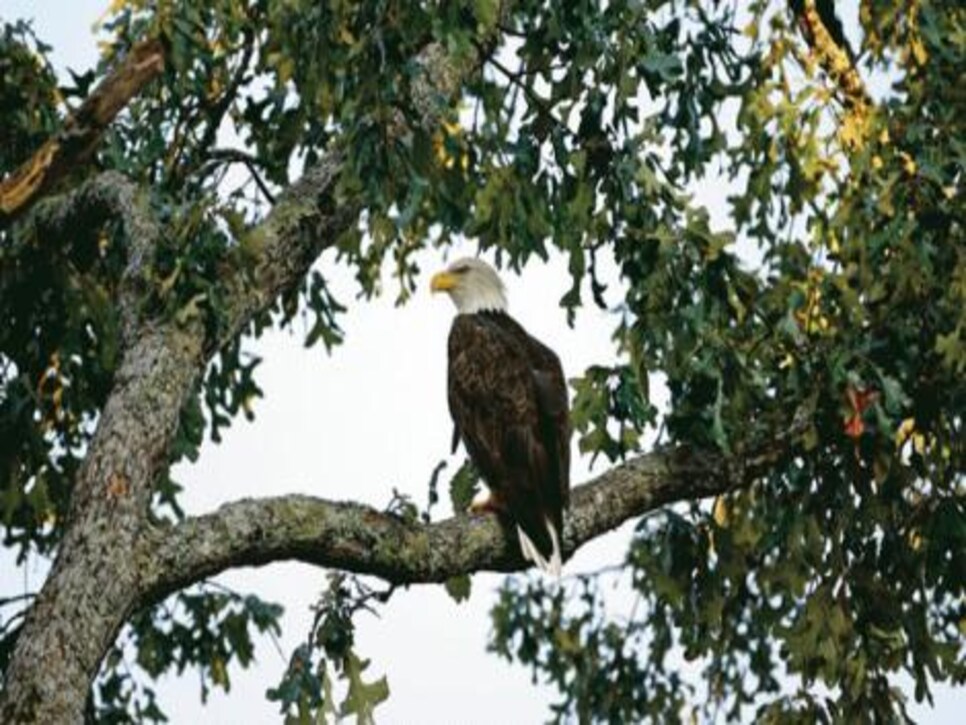 But Carter's efforts are impressive in every judging category, from Water Management to Wildlife Conservation to Communication and Outreach.  For instance, his decision to replace the bent-grass greens, originally installed on the Jack Nicklaus-designed course in 1999, with Champion Ultradwarf Bermuda led to dramatic reductions in water use and fungicide applications.
With guidance from his club pro, Carter eliminated 50 acres of maintained turf, converting the areas to unmaintained native grasses that now provide wildlife habitat for everything from deer to bobcats. To encourage wildlife to visit and remain on the course, he installed dozens of bluebird boxes, created nesting tubes for mallard ducks and even devised squirrel-proof feeders for wild turkeys at various spots along fairways and greens.
With 11 holes running along a massive reservoir known as Lake Chickamauga, Carter dealt with public concerns of potential water pollution by establishing wide buffer zones of vegetation between the golf holes and lake shore to capture and filter any potential runoff.
He recently replaced 18 pieces of fuel-burning equipment, including greensmowers and turf utility vehicles, with identical electric-powered ones that have saved thousands of gallons of gas and thousands of dollars in maintenance costs and have eliminated over half a million point source bounds of carbon dioxide emissions in less than a year.
Bear Trace at Harrison Bay is one of nine state park courses that make up the Tennessee Golf Trail and Carter oversees the maintenance operations and environmental practices at all of them.  His goal is to apply the practices he's honed at Harrison Bay to the other eight facilities as well.  That's the sort of leadership that wins awards.