News
Bart Bryant wins Dick's Sporting Goods Open, first victory since losing his wife to cancer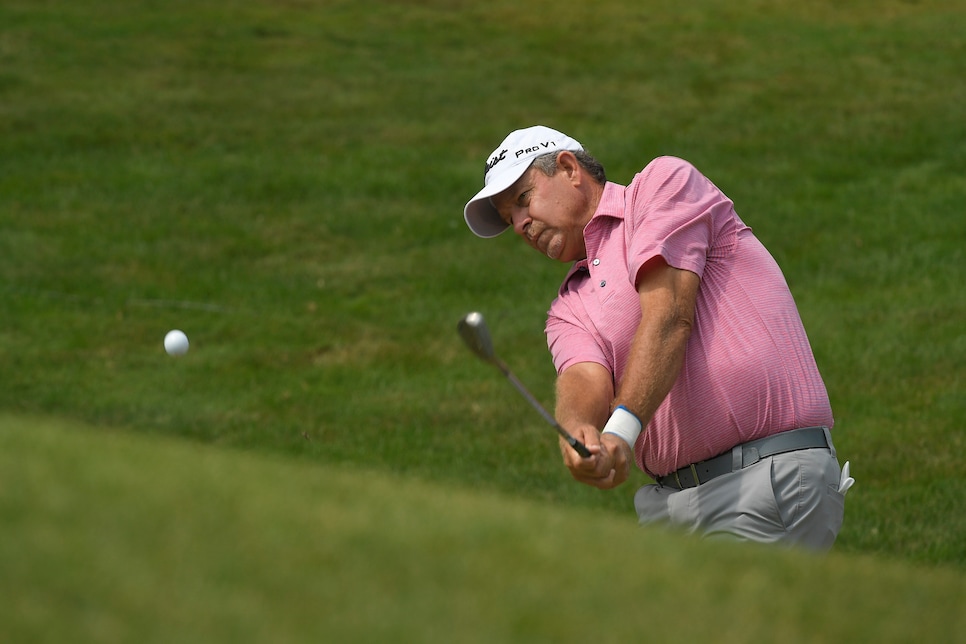 It has not been an easy five years, most notably the year that wife Cathy fought and eventually succumbed to cancer, but Bart Bryant is a tournament winner again.
Bryant, 55, holed a 25-foot birdie putt on the 18th green at En-Joie Golf Club in Endicott, N.Y., the difference in his one-stroke victory in the Dick's Sporting Goods Open.
"For me, it kind of feels like I'm back a little bit," Bryant said. "It's been a long road in life and and a long road in golf, and the golf just hasn't been very good. The last three or four months I've started to feel I had something, I just wasn't making the putts. This week I finally made four or five putts over 20 feet or maybe longer. I think that's what put me over the top. Hopefully it's going to kick start into better things."
Cathy Bryant was diagnosed with brain cancer on Mother's Day, 2016. It claimed her life on April 5, 2017. The 2017 season was the least productive of his PGA Tour Champions career; he failed to post a top 10 in 15 starts.
This win came nearly five years to the day after his last PGA Tour Champions victory, also in this tournament, on this course.
"For some reason I just like it here," he said. "You've got to hit it straight and I'm a short, straight hitter. It just fits my game well. It's funny. It was a whole different deal the last time I was here, with 62 on Saturday and shot even [on Sunday] and squeaked it out. Today I played a real good solid last round. I really Didn't hit a bad shot all day. Putted awfully well. Really a great way to finish."
Bryant, who won three times on the PGA Tour, took a one-stroke lead over Michael Bradley into the final hole, then made the clinching putt with Bradley looking on. Bradley followed with his own birdie and finished second. He shot 65-67 on the weekend and finished at 16-under par 200.
"My hat's off to Bart," Bradley said. "He played awesome. Sixty-five, 65 [sic] on the weekend, that's tough to beat. Second place, that's my best finish on the Champions Tour so I have to take some solace in that."