The Loop
Barack Obama takes on Republicans... on the golf course
President Obama took politics to the golf course yesterday, playing an 18-hole round with Republican senators Saxby Chambliss (Ga.) and Bob Corker (Tenn.) along with Democratic senator Mark Udall (Colo.), according to USA TODAY. The foursome played the 6,759-yard South Course at Andrews Air Force Base near Camp Springs, Md. Obama fittingly teamed with Udall, but lost the match to the Republican senators, who were aided by Chambliss' hole-in-one on the par-3 11th hole, which measures 190 yards from the back tees.
Obama's use of the golf course -- nicknamed the "schmooze offensive" by some media outlets -- as a place to discuss and hopefully come to terms on major issues facing our country has made plenty of headlines since he first took office in 2009. Mark Knoller of CBS News estimated that President Obama played golf 113 times during his first term, which averages to about 28 or 29 rounds per year. Whether you think that number is too high or too low, it's hard to deny that the golf course is great place for reflection and discussion.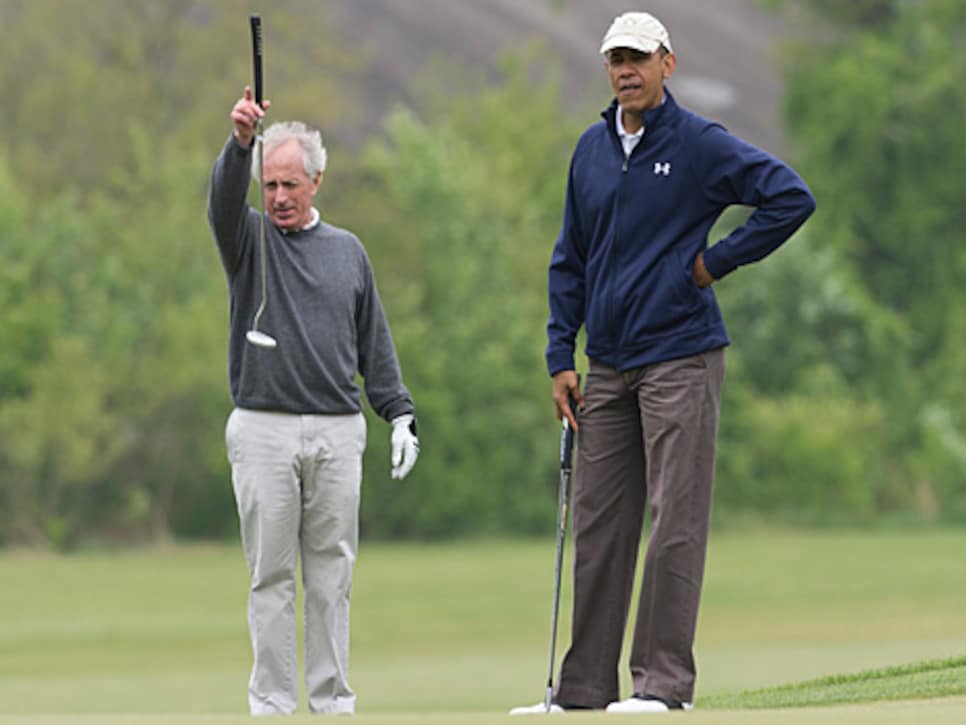 Hopefully, Obama, a 17-handicap in 2011, hit a few good shots and was able to implement some of what he learned from Tiger and Butch. Let's hope this round was also a step towards unclogging the current gridlock in Washington centered on issues like gun control, immigration, taxes, and the economy. Play away, Mr. President.