News
Bandon Dunes relieves Chambers Bay of hosting duty for the 2019 U.S. Amateur Four-Ball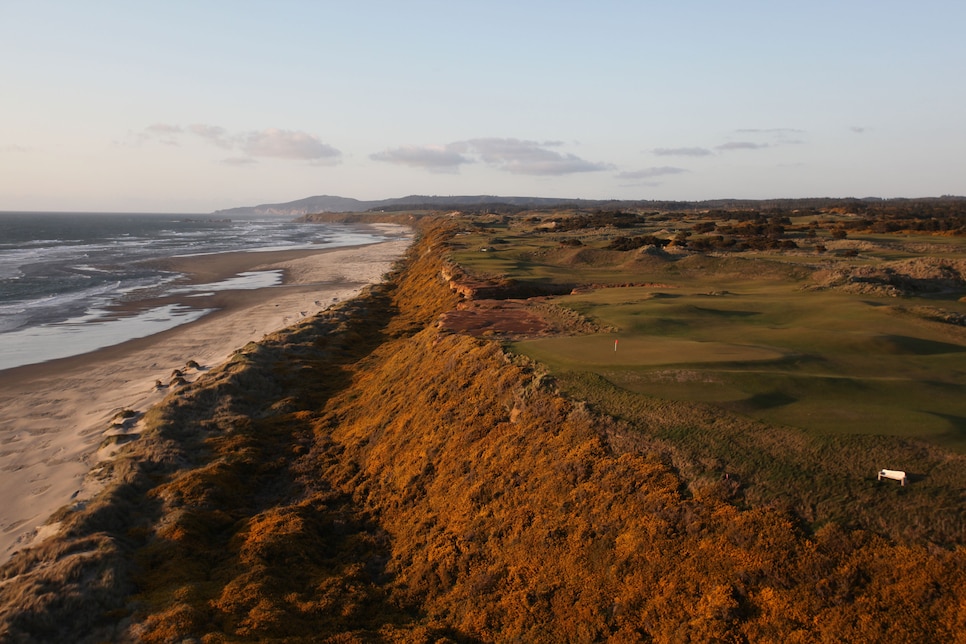 Bandon Dunes had already become a popular destination for USGA amateur events, having hosted five in a 10-year period from 2006-2015 with the U.S. Amateur scheduled to be played there in 2020. Now the Oregon resort is squeezing in yet another USGA championship as the replacement site for the 2019 U.S. Amateur Four-Ball.
USGA officials announced on Tuesday that they would be moving the tournament to Bandon Dunes after the original site, Chambers Bay outside of Seattle, begged off hosting the 2019 event as it transitions its putting surfaces from fescue to Poa annua grass.
Chambers Bay had put in motion the renovation work shortly after hosting the 2015 U.S. Open—where the greens were a point of contention for some players. The hope is that the new putting surfaces will have a long-term benefit to the facility as well as improve its chances of potentially hosting a future U.S. Open.
"The USGA is extremely grateful to owner Mike Keiser and Bandon Dunes, a trusted supporter of amateur golf, for agreeing to host the 2019 U.S. Amateur Four-Ball while this work occurs at Chambers Bay," said John Bodenhamer, the USGA's senior managing director of Championships and Governance. "We also acknowledge the foresight and initiative of everyone at Chambers Bay in undertaking this work."
Two courses are used to hold the stroke-play portion of the championship, which has a field of 128 two-player teams. The specific Bandon courses that will be used in 2019 will be announced at a later date.
Both Bandon Dunes and Chambers Bay are operated by Kemper Sports. Bandon has previously hosted the 2006 Curtis Cup, 2007 U.S. Mid-Amateur, the 2011 U.S. Amateur Public Links and Women's Public Links (held concurrently) and the 2015 U.S. Women's Amateur Four-Ball.
Chambers Bay will still be the site for the Four-Ball championship, but now has been assigned the 2021 edition of the event.