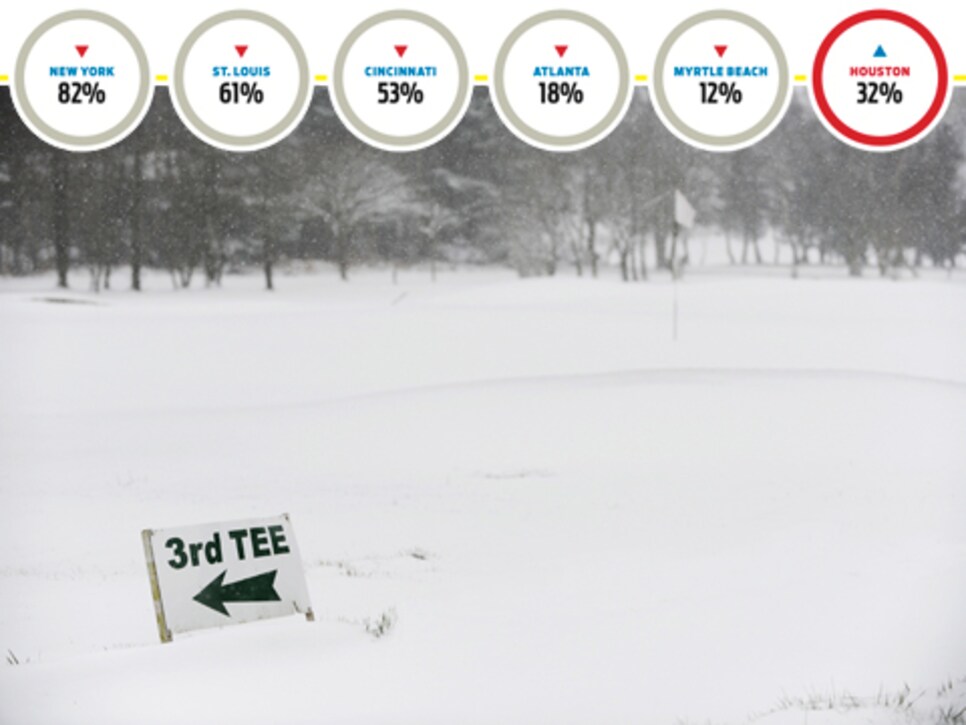 Chilly dip: This was an all-too-familiar sight in February. Photo: Ian Forsyth/Getty Images
The memories of our long, cold, snowbound winter are not an exaggeration. A report from the National Golf Foundation shows rounds played in February were down 6 percent compared with last February and down 8 percent for the year. The culprit was clearly the weather. Winter storms Nemo and Q led to a decline in rounds played by as much as 92 percent in the Northeast and North Central regions. Rounds also were down in the Mid-Atlantic (80 percent) and South Atlantic (10 percent), and precipitation levels in both regions were up about 80 percent.
Several cities in Florida, Georgia and the Carolinas received record rains and even some snow. The percent of rounds played fell by double digits in Atlanta, Greensboro, N.C., and Myrtle Beach. The bright spots? Colorado, Texas and Oregon saw double-digit increases in rounds played, including a 64-percent bump in Colorado and a 23-percent boost in Texas.