The Loop
Azinger Signs With The Golf Channel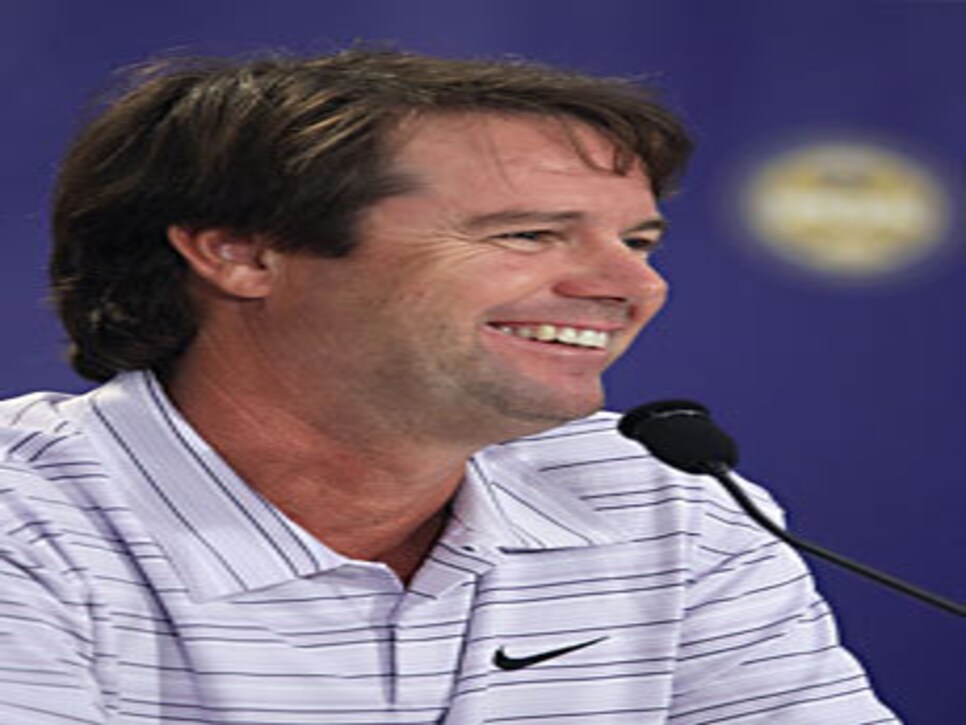 HONOLULU -- Victorious U.S. Ryder Cup captain Paul Azinger doesn't have an equipment deal to start the season, but he does have a television deal. Azinger said Thursday at the Sony Open in Hawaii that he has signed a contract with The Golf Channel.
Azinger, who turned 49 on Jan. 6, said he will work for The Golf Channel for the first three rounds of the Accenture Match Play Championship and for the first two days of the Presidents Cup. He added that the deal could include three more events this year. The former ABC golf broadcaster also is in the midst of negotiations with ESPN to work at the British Open at Turnberry, Scotland.
Winner of 12 PGA Tour titles, including the 1993 PGA Championship, Azinger said he plans to play 6-15 tournaments this year before joining the Champions Tour in 2010. On Thursday he shot a first-round 68 at Waialae CC, where he won the 2000 Sony Open, his last Tour victory.