News
Augusta's a nice place, but it's not heaven
From the archive (April 1977)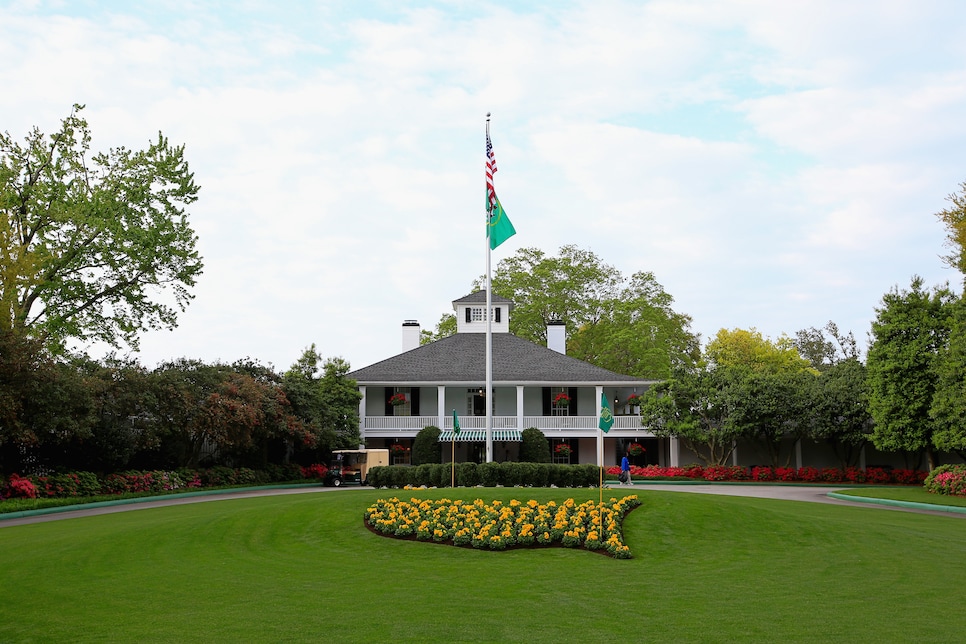 Editor's note: In celebration of Golf Digest's 70th anniversary, we're revisiting the best literature and journalism we've ever published. Catch up on earlier installments.
Which Frank Beard are we talking about? Not the drummer in the rock band ZZ Top, who happens to sport a single-figure handicap and was ranked among Golf Digest's 100 Best Musician Golfers. We mean Frank Beard the professional golfer, winner of 11 PGA Tour events, leading money-winner in 1969, and a popular columnist for Golf Digest in the 1970s. In the same year Jim Bouton wrote the explosive book Ball Four, Beard published a diary more insightful than controversial called PRO: Frank Beard on the Golf Tour, and it forever established him as a forthright thinker about the game.
Beard was always a good interview in his playing days, despite an Everyman appearance. The Atlanta sports editor Furman Bisher once wrote: "He looks at you like an assistant bank cashier who wants some identification before he cashes the check." Frank's brother was Ralph Beard, who led the University of Kentucky to two NCAA basketball championships before being barred for life from the NBA for the 1951 point-shaving scandal. Frank played in the middle tier of nondescript pros like Gene Littler, Don January, Miller Barber, George Archer and Charles Coody—who ushered in the era of tour logos, in their case hats labeled "Amana," the refrigeration company that paid them 50 bucks a week.
Beard was always a little more outspoken, and his Golf Digest column lived in the back of the magazine, where a lot of readers turned first. His ghost writer at Golf Digest was the prolific Larry Dennis, who transcribed audiotapes that Frank would send him monthly from tour stops. There was always an edge to Frank's opinions, as this April 1977 piece demonstrates in criticizing the sacrosanct Masters Tournament during the awkward transition when Cliff Roberts was handing over the chairmanship to food-business executive William H. Lane. Here Beard accurately predicts that tour pros would dominate TV commentary; later he came to work as a foot soldier at ESPN. You might conclude there's a bit of "tour pro whining" in his column, and maybe even some exaggeration—e.g., Quad Cities' strength of field—but his courage in standing behind his opinions was as rare then as now. Frank had a modest career on the Champions Tour and, today at 81, lives in Palm Springs. —Jerry Tarde
Before Cliff Roberts or Bill Lane or whoever is running the Masters these days gets all up in arms, I want to preface this column by saying I like the Masters Tournament. I also like August National. It's always been one of my favorite courses. But I think it's time things were put in perspective.
The mystique of the Masters captures the fancy of golf fans every year. It has become a spring-time rite, almost a sacred observance. In a way, that's good, because anything that stimulates the public's interest in golf is beneficial. But I don't think any mystique should keep the public from seeing and hearing about the tournament the way it really is.
What brings this to mind is that the Masters people apparently don't want any professional golfers doing television commentary, as some of us do at other tournaments. I've always felt that having an articulate pro on the telecast is a good idea because he can provide some insight the fans might not get otherwise. I'm happy the networks are starting to agree. But the Masters gods obviously feel differently.
I can only assume this is because we golfers are sometimes more outspoken than the regular commentators, and the Masters doesn't want anyone marring the picture of perfection it is trying to create, even unintentionally.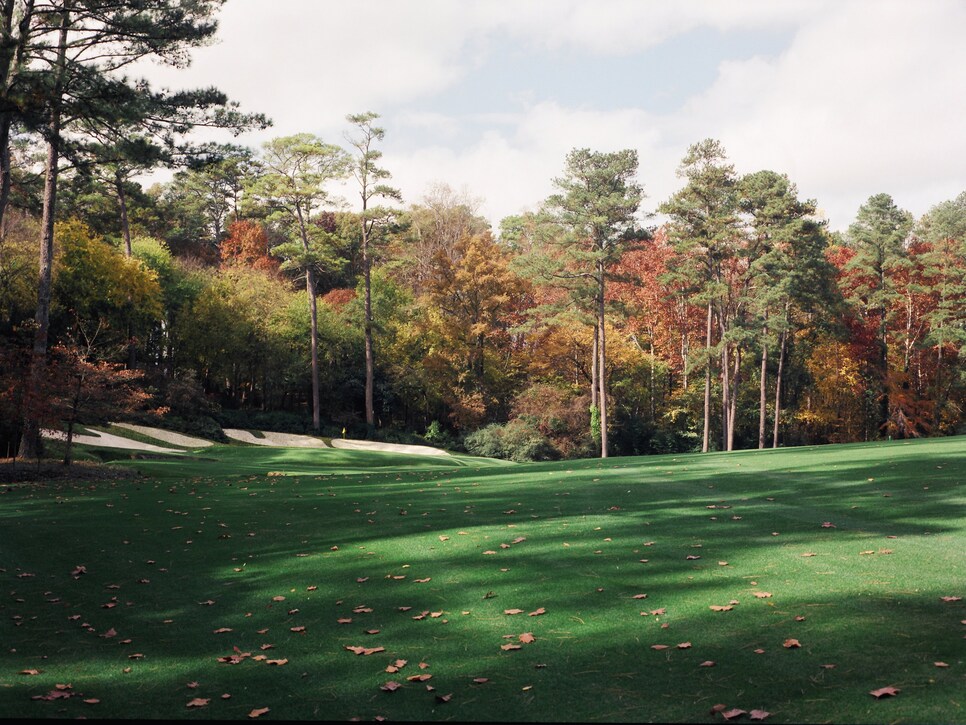 An example of this attitude occurred a few years ago when a well-known commentator, one of the best in the business, referred to an excited crowd at Augusta as a "mob." He was invited not to come back, although he has since returned [a reference to the highly regarded Jack Whitaker, who died in 2019].
That, it seems to me, is a bit much. It's a good golf tournament and a nice place, but we shouldn't have to get reverent about it.
As a matter of fact, the crowds at the Masters, while knowledgeable and sophisticated on the whole, aren't any better than those at a lot of other tournaments. They make noise, and kids run up and down drinking beer. Augusta needs marshals to keep order, just like any place. The fans there are interested in golf, sure, but they're also just folks out having a good time in the spring sun.
How much mystique would the Masters have if it were played in August, or late October instead of in early April, when the entire northern half of the country is just getting it appetite whetted for golf? The tournament might not be a "rite" at any other time of year.
We all know that, because of the invitation restrictions, the Masters has the worst field of any tournament we play all year. The top stars are always there, but there are fewer good players at Augusta than at Quad Cities.
What boggles my mind is that the people who run the Masters make such a fetish about the tournament being a living memorial to Bobby Jones—as well they should—yet turn around and keep making changes to the golf course that Bobby Jones and Alister MacKenzie built!
Some of the changes have been for the worse, in my opinion. They moved the tee back and put big humps in the fairway on the par-5 No. 15 and completely changed the character of the hole. It was designed as a hole where you could gamble on getting home in two shots, and if you mis-hit your second you risked going into the water in front of the green. Now you have to be a very long hitter to start with and then catch two super shots to get there, and it's really not as exciting a hole.
They put in a large bunker on the left side of the driving area on 18. On the face of it, this was a good change because it certainly makes the tee shot with the driver more exciting. Except that most players now lay up with a 3-wood to avoid going into the bunker. Then they have to go with a long iron at a green that wasn't designed for a long-iron shot. The green is about half the size of a small room, and the top half of the putting surface is so severe that it's almost impossible to putt.
They've made many other changes over the years, adding bunkers, lengthening holes. Most of the changes have been good, but I don't agree with the idea of making them. In the first place, Augusta National was designed as a putter's course and a second-shot course, which means that if you're going to have a chance to putt well on the treacherous greens, you must place your ball in certain places on those greens. So I don't feel that longer holes and extra bunkers are really needed.
More important, the course was conceived by Bobby Jones, and his ideas, his dreams, his whole being went into it. When it was done and the first shot was fired, that was the course he wanted. I'm not in favor of changing a great old course, particularly one that Bobby Jones created. His stature in the game makes that course hallowed ground, as far as I'm concerned, and I can't imagine anyone being presumptuous enough to change it just because the players' equipment and skill have improved over the years.
If you want a different golf course, go build one, longer and tougher. But don't make Augusta National into Augusta National Jr. If you want to be traditional—and nobody is more of a traditionalist than I am—then preserving a great golf course is a good place to start.