The Loop
Augusta National, a model of inclusiveness? Yes, after Amy Poehler's cheap (but amusing) shot
Harvard's renowned Hasty Pudding Club has a musical theater group called Hasty Pudding Theatricals which features an all-male cast, "an artistic decision," its website says. "Presenting men in women's roles is the Hasty Pudding's artistic trademark."
It is now considering adding women to the cast for the first time in the 170-year history of the Hasty Pudding Theatricals. NPR's report of the possible change included a soundbite from Amy Poehler, an actress and comedian who was honored earlier this year as the Hasty Pudding Club's woman of the year.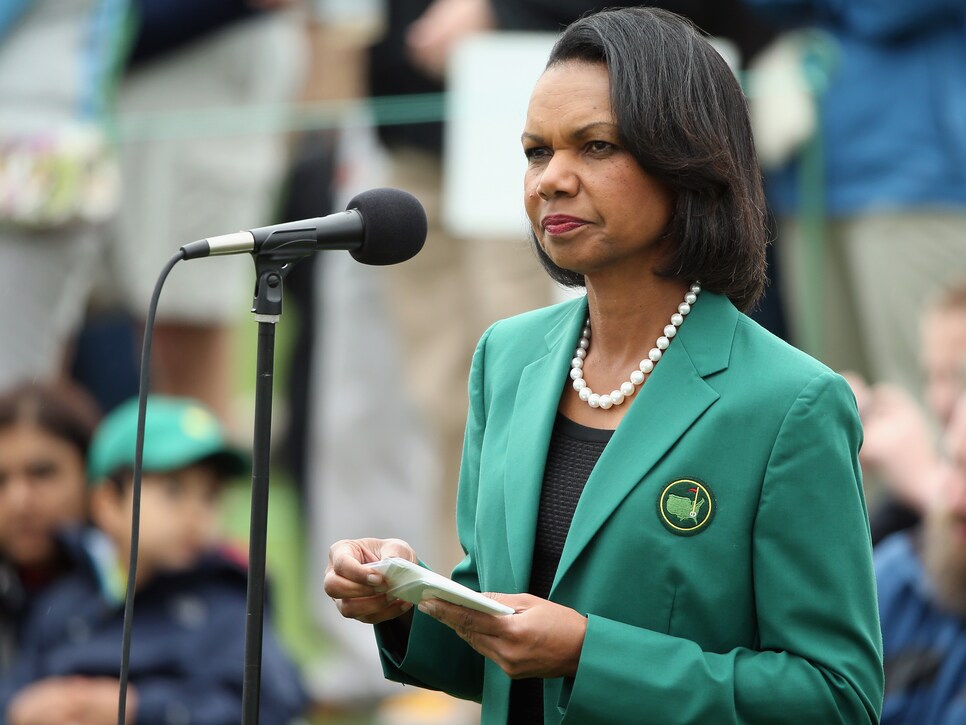 The Hasty Pudding Theatricals troupe performed that night, prompting this cheap (but amusing) shot from Poehler, who took down two institutions with a single quip.
"It's unsettling that there'll be no women on stage tonight," Poehler said. "You know it's time for a change when the Augusta National Golf Club has lapped you in terms of being progressive."
On the upside, Poehler's joke apparently was the impetus behind the discussion to add women to the cast, NPR reported.
Augusta National, meanwhile, added its first female members — Condoleezza Rice and Darla Moore, in 2012.