The Loop
__*Golf lacks something for me. It would be better if once in a while someone came up from behind and tackled you just as you were hitting the ball. *Red Grange
More angry golfer letters about Dan Jansen's comment in the June issue that golf can't be a sport if you can smoke cigarette while doing it. Here's one from, puff, Shane Weber of Dry Ridge, KY:
It's a shame that whether golf is a sport is still debated. It definitely is!! I think it is quite clear that the golf swing is a extremely athletic move that requires stamina to repeat consistently under pressure. Walking the course is also a big part of the stamina aspect. Certainly the final swing on #18 is not the same as the first swing on #1 if you are tired or your swing has no stamina. Strategy, mental toughness, athleticism are all part of sports. Golf definitely belongs in that family!
Absolutely, Shane, and I think most other athletes get that. And some of them get darned good at it. Lee Glenna, of Edina, MN, where they may still be playing hockey come to think of it (Have the ponds melted yet, Lee?) points out we missed a couple of Stanley Cuppers on our list of athlete golfers:
__Ben Clymer, +0.4 at Olympic Hills CC, member of Tampa Bay Lightning 03-04
Brian Bellows, 9.2 at Interlachen CC, member of Montreal Canadiens 92-93. __
Thanks, Lee. That would land Clymer in the Top 20, somewhere between Brett Favre and John Smoltz. Bellows would be down there with Rick Barry, at No. 153. Oh, and Roger Clemens, before he came out of retirement yesterday, was tied for 84th with a 4.6 index.
We bring this list up once again for goof reason: We've found some cool old photographs of golfer athletes. Here are three you may not have seen, from the old American Golfer:
First, Walter Hagen, working out with the Tigers in the mid-thirties....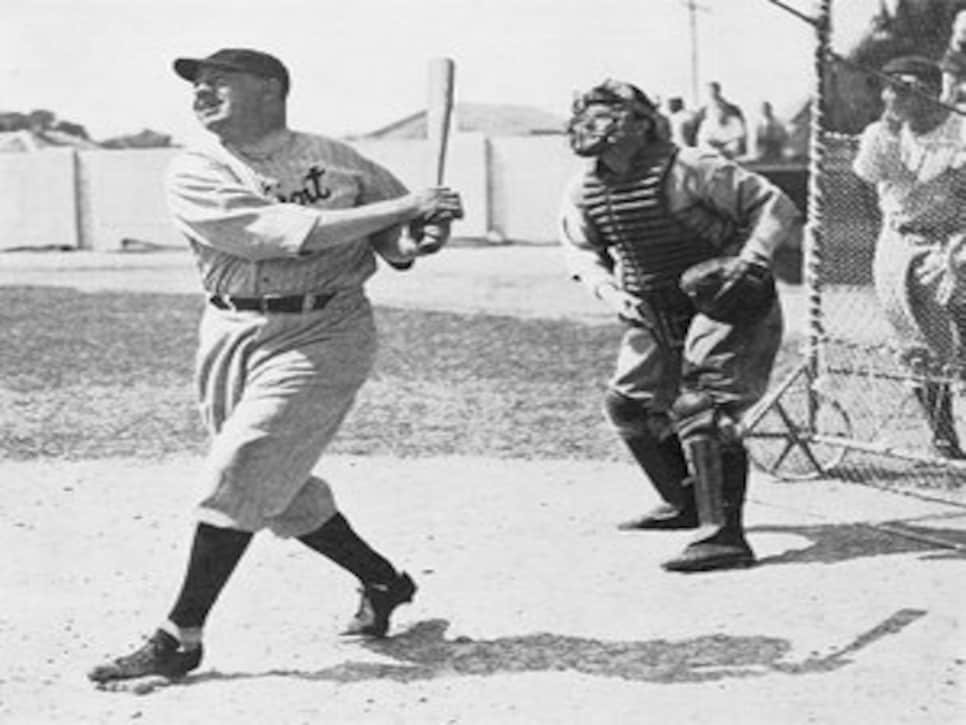 Then a fellow who won the Grand Slam playing catcher and looking like an umpire...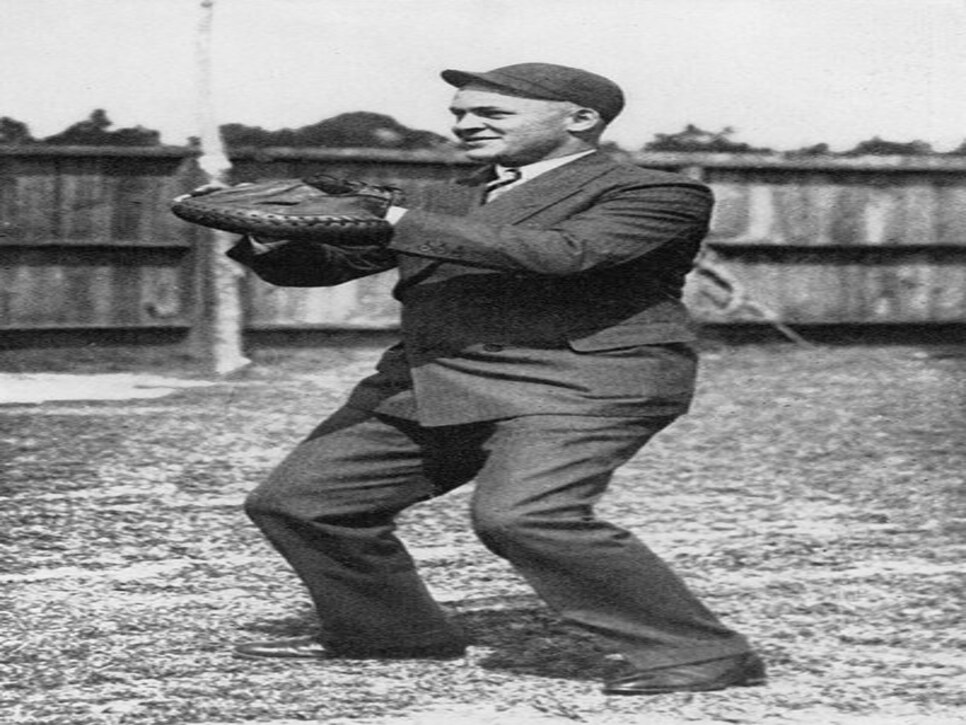 And, of course, the Babe, playing his other favorite sport...