The Loop
At the Players, the tent may be too big
PONTE VEDRA BEACH, Fla. -- As Thomas Bonk wrote Friday, both Phil Mickelson and Tiger Woods are looking at the Players Championship as a glorified tuneup for the U.S. Open -- which is a convenient way for both players to explain why they've been dusted by the unheralded Alex Cejka through 36 holes.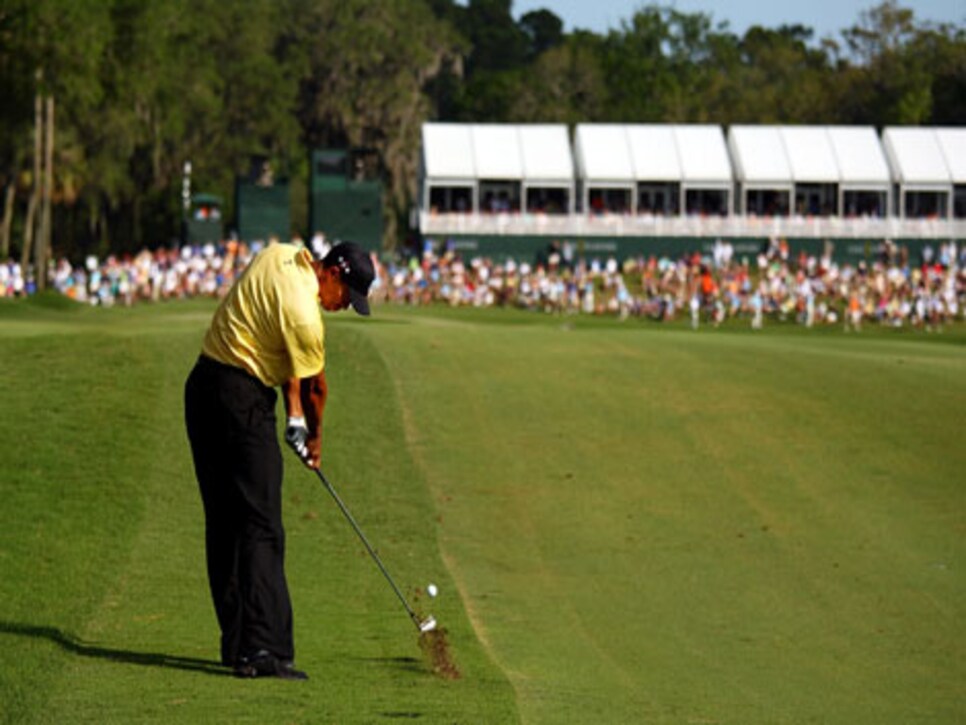 But here's the other possibility: TPC Sawgrass, for all its charms and challenges, might actually be the antithesis of a major championship venue, particularly when it's playing as firm and as fast as it this week. Don't follow? Consider that while most major venues -- from Augusta National to Bethpage Black to Torrey Pines -- eliminate a healthy portion of the field because of the sheer length of the course, the 7,215-yard Stadium Course is short enough and confining enough that it actually pulls more players into the mix (Mike Stachura touches upon this in his story about players not needing to hit driver at Sawgrass).
Which is good, right? Don't we want a tournament in which more players have a chance? To an extent, maybe. One of the common laments in golf in recent years is that the crafty shotmakers in the game have been overtaken by unimaginative bombers, in large part because the courses that matter have all been stretched to unfair proportions. With that in mind, many actually want more majors to be played on shorter venues, if only because it will allow a more diverse cross-section of players to contend (the return of the U.S. Open in 2013 to Merion, which currently maxes out as a mere 6,482 yards, is seen as the most notable victory in that regard).
But here's the question: do you really want a more diverse cross-section of players if it it makes the most important tournaments in golf this open-ended? The reality is that while they rely on more than power, most of the top players in the world ranking are of above-average length. And if you subscribe to the belief that the majors should identify the best players in the game, well then you want a course setup that helps achieve that end.
One has to wonder if the Players does that. Sure, the last two winners of the event have been Sergio Garcia and Phil Mickelson, two upper-tier, A-list players who have helped elevate the tournament's status. But when you consider that both players, with the notable exception of Garcia's near-miss at last year's PGA, won the tournament in seasons in which they were non-factors in the majors, then you can make the argument that neither player was truly at the height of the sport when he won.
Now throw in the occasional Craig Perks or this week Alex Cejka, and it's possible that the Players is too inclusive for its own good.
(Photo credit: Richard Heathcote)