The Loop
At PGA Merchandise Show's Demo Day, hope is on everyone's mind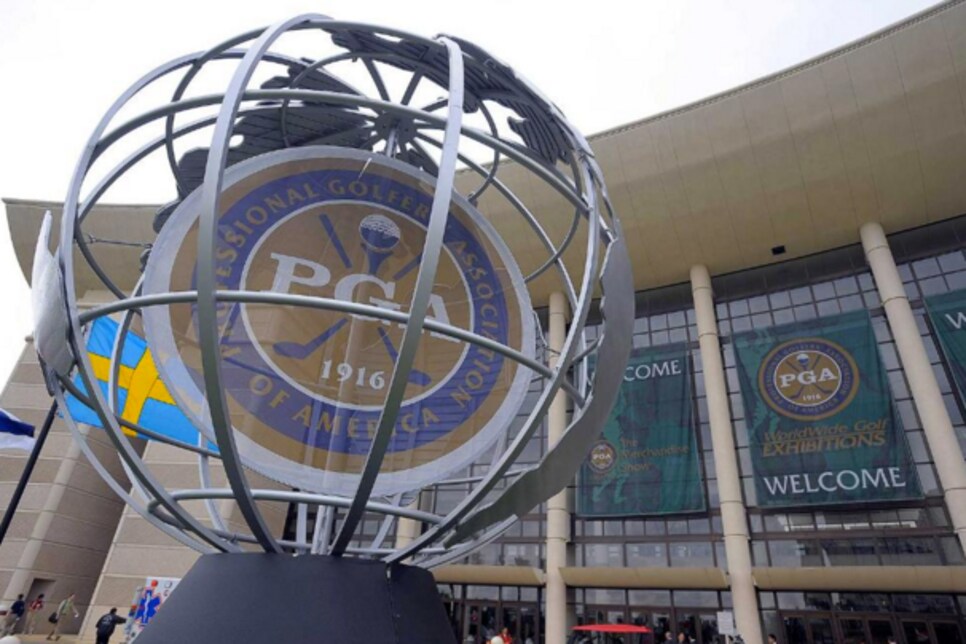 "Hope springs eternal." After a baseball writer has run out of ideas during training camp -- which usually happens by Day 4 -- this piece is an annual, go-to column for hacks.
The idea is simple: Last year's campaign wasn't great, and, because it's February, the weather blows. Yet, here are the hometown boys on green grass, meaning spring is around the corner. And some of these guys look pretty good! In fact, if everything breaks right...
In short, the article is a promise of hope. It must do well, because "hope springs eternal" delivers 900,000 Google results, 252,000 of which are baseball related.
I swore I'd never become a casualty of this cliché. That was before I visited Demo Day at the PGA Show.
"Hope" is at the center of every booth, event and individual at Demo Day, held at Orange County National Golf Center outside of Orlando, Florida. Club manufacturers are hoping their newest sticks take the market by storm. Retailers are hoping to discover the product that lifts underperforming sales. Entrepreneurs are hoping to sell their new gadget or idea. Golf pros, agents, industry workers are hoping to find a job. Media members are hoping to find something of interest to pen to justify their expense account and trip down to the Sunshine State (cough cough).
Demo Day is configured around the range at Orange County National, with booths lining the practice tees. Many of the portable structures have hitting bays, allowing one and all to test equipment first-hand. Because of the number of company participants, each booth flaunts character to attract potential customers. Wilson Staff set up a challenge, giving users a chance to hit competitors' clubs against its C200 iron series. Cobra used an inflatable tent and Red Bull truck blaring tunes to draw attention. David Leadbetter was giving instruction to promote his A-Swing method. Ping trotted out Bubba Watson to blast some bombs.
But not all entities need theatrics or celebrity endorsements. Golf Pride, golf's most played grip on tour, displayed a spartan booth, letting its new putter wraps do their own talking. Ben Hogan, making a comeback in the equipment world, had a straightforward approach: Instead of us telling you how great our irons are, why don't you take a few swings with them yourself?
There's even those who don't have a booth, walking around giving elevator pitches to anyone who will listen. This exercise device will add 20 yards to your swing!...You've been putting wrong for years; my video will show you the right way!...This beer tastes great and won't mess up your motor skills on the golf course! (Self-reminder: Follow up with that last guy.)
And here's the best part: Everyone here loves golf. Despite this hodgepodge of parties congregated in a relatively small area, the passion for the sport connects everyone. To many, Demo Day has become a de facto holiday, a celebration on the calendar to break up the monotony of winter. It's hard to find a non-smiling face in the crowd.
Yet, there's also an underlying hint of desperation. Understandably so.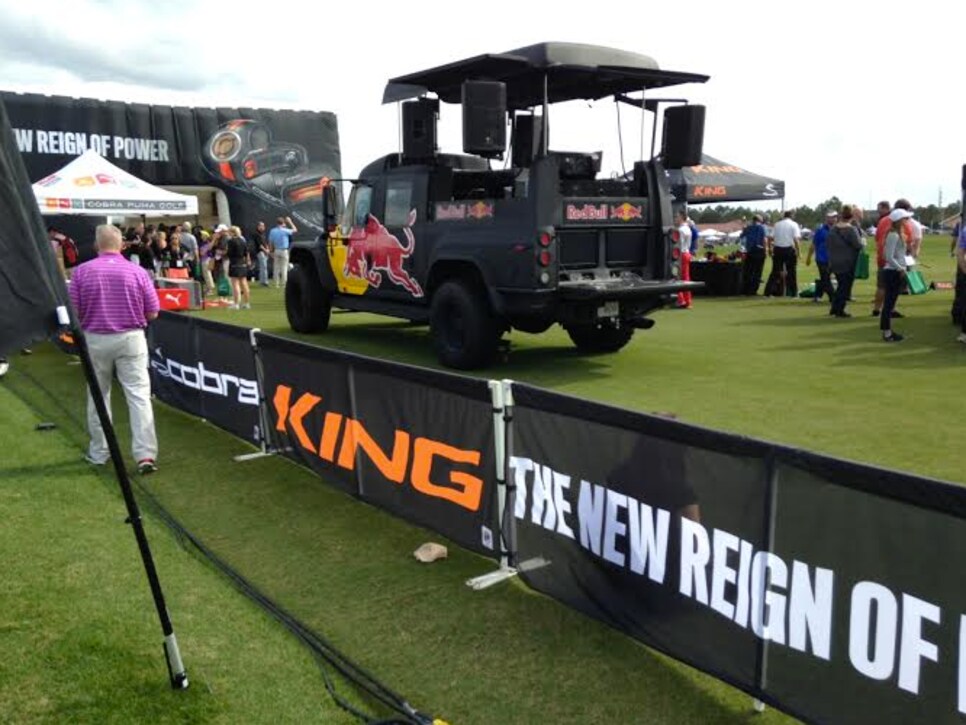 Golf is at an interesting juncture. In one sense, the game seems to be strong: The PGA Tour boasts a deep, young, engaging, likable group of superstars. Once a notoriously inclusive sport, golf is increasingly becoming more accessible to all walks of life. Tee-time reservation sites make it easier than ever before to get on the course. Ancillary activities like TopGolf and foot golf are growing.
At the same time, the industry could use more new golfers and continues to wrestle with ways of boosting rounds played overall to keep courses from closing. Equipment companies, from the smallest to the biggest, have to be smarter with their product introductions and marketing in order to remain competitive.
That hasn't stopped the golf world from flocking to Orlando. Clichés are clichés for a reason. Golf has real challenges in front of it, but at Demo Day, hope springs eternal.