The Loop
At Least Sergio Will Win Most Improved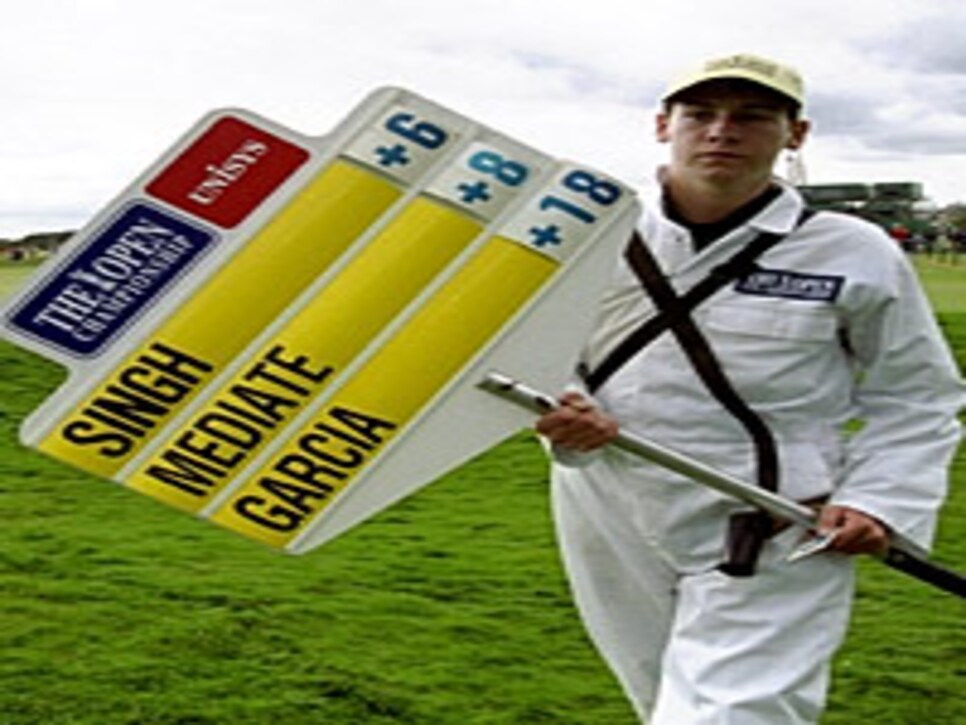 Sergio Garcia is in contention to win this year's British Open, thanks in part to cutting 36 strokes off his score from his first two rounds at Carnoustie's 1999 Open, in which he carded an 89 in the first round (see photo for proof). In '99, Garcia shaved his head; this year he has shaved three dozen strokes off his score.
The signs of improvement were evident right from the first hole of the championship Thursday. Consider that eight years ago, the then-19-year-old made seven; this time he had a birdie three.
"I got off to a great start. I hit two really solid shots on the first and a wonderful putt," Garcia said. Noting the importance of setting the tone early, Garcia added: "I got my round going from there."
On the ninth hole Thursday, Garcia's four this year was a two-shot improvement over '99; on the 10th and 12th, his three was a three-shot improvement; on the 17th, his three was two shots better; and on the home hole, his up and down from the bunker beat '99's score by another two shots.
In all, the Spaniard improved on 14 out of 18 holes from 1999. On the other four holes (2,3,7,14), Garcia duplicated what he had: par, par, par, birdie.
Garcia's second round saw nine holes of improvement and nine that stayed the same. His par four at the seventh and ninth was two shots better than the sixes he made last time.