News
Into his 80s, Gary Player remains an underrated and unappreciated treasure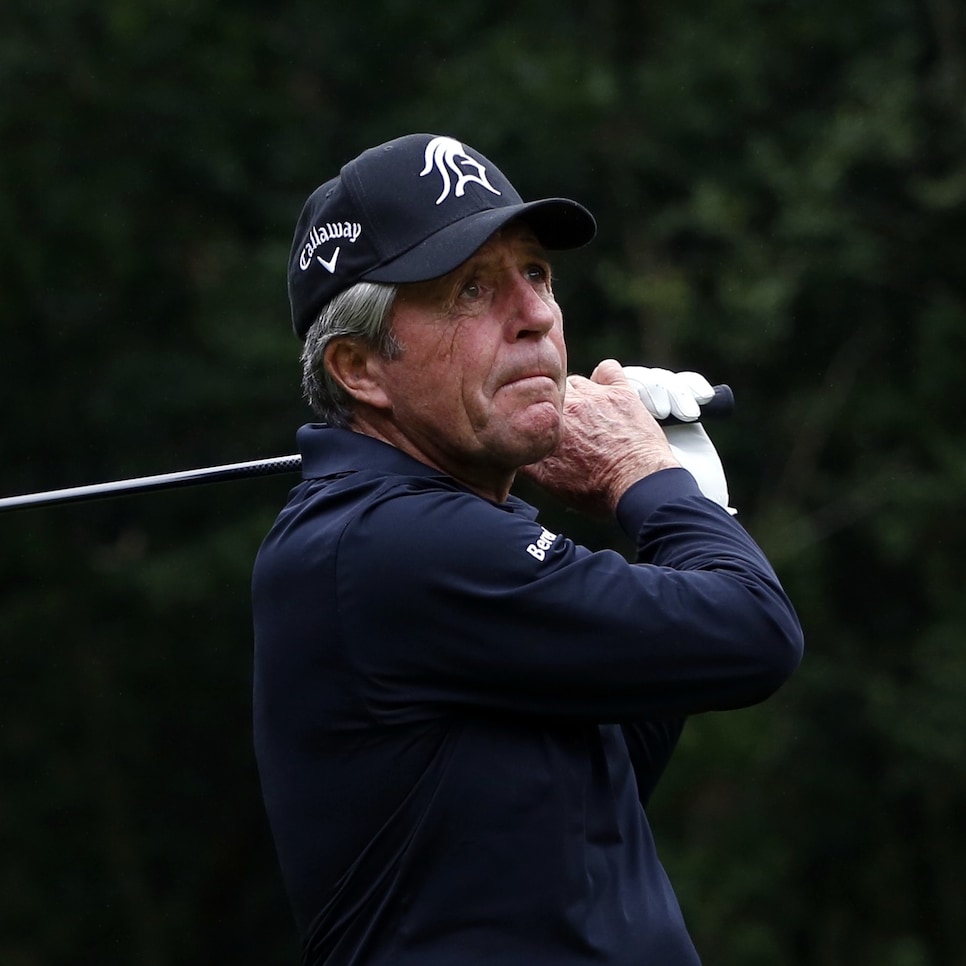 Gary Player's stature in golf is unapproachable. Players of his caliber come once a generation, the type of artistry that transcends the constraints of time. He's a globetrotter, an activist, a visionary, a gentleman. Everything the sport wants out of its stars.
In short, Player should be viewed as a treasure of the game.
But he's not, and it's a crime.
Certainly most know Player as a great performer. Conversely, when discussing the upper echelon, "Mt. Rushmore" classification of golf's best, Player is often on the outside looking in.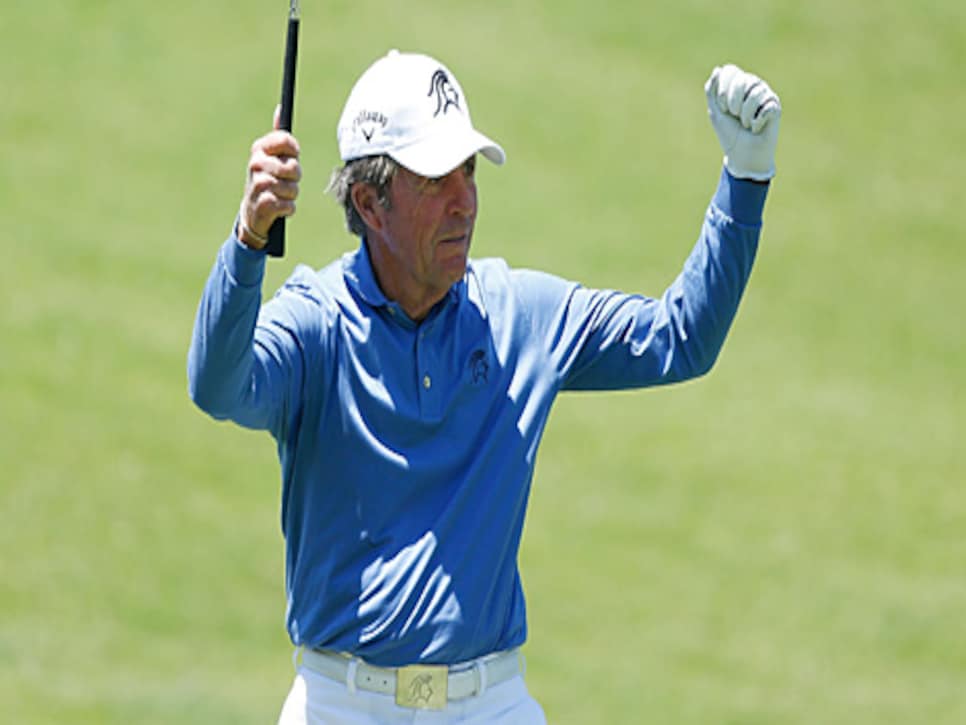 His resume begs to differ. He was just the third person to win the career Grand Slam. Only Jack Nicklaus, Tiger Woods and Walter Hagen own more major victories. Player boasts over 160 professional wins across the world.
More importantly are his contributions off the course. As an architect or designer, Player has had a hand in over 300 golf layouts. He's a pioneer in the fitness, diet and health realms. The Player Foundation, which focuses on aiding disadvantaged children, has been going strong for 30 years.
So why isn't Player held in the same breath as Nicklaus, Palmer, Hogan and Jones?
He didn't have the charisma of Palmer, the audacity of Nicklaus, the steel reserve of Hogan. He was a surgeon, meticulous in nature, staying the course while others faltered. A disposition that makes for a complete golfer, but a hard sell to galleries.
Some of the blame resides at the feet of Player. His Napoleon complex is infamous; it's been said that Player will never miss an opportunity to tell you how good he is. While it's cooled down in his later years, that sentiment is still on display.
In most athletics, that demeanor is common. But in golf, one is supposed to be humble, deferential, modest. No one ever accused Player of these traits.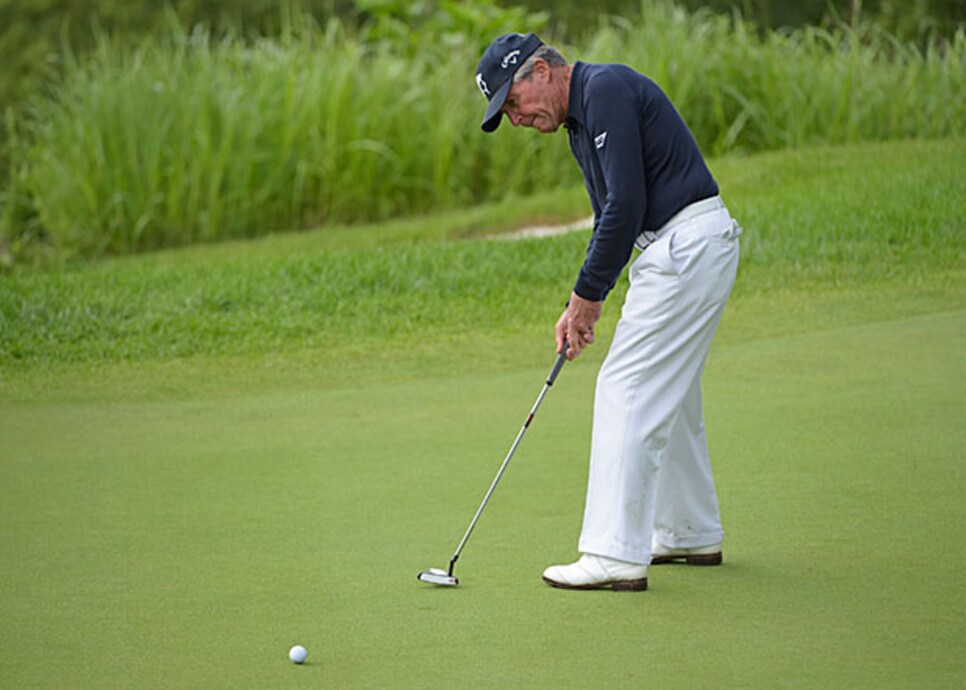 Gregory Shamus/Getty Images
Two on-course controversies haven't helped his image. He was accused by Tom Watson of cheating, moving a growing leaf...in a Skins Game. There is also the belief that Player's caddie made an illegal drop of a lost ball at the 1974 British Open on the penultimate hole; since, an apocryphal story has existed that the original ball was been found and is sitting in a safe at Royal Lytham.
While the validity of the tale is in question, cheating is a scarlet letter in golf. It's a blemish that can never be wiped clean.
Then there are external positions that have lacerated Player's standing.
Historically, golf has been an exclusive, restrictive sport. A sense of xenophobia needs to be accounted for. That Player was competing against crowd favorites Palmer and Nicklaus often made him the de facto villain.
Worse, Player came from South Africa during the time of apartheid. He was seen as an extension of this byzantine, inhumane system. That America was dealing with its own civil rights issues was conveniently swept under the rug.
This last part is particularly tragic, because Player has been one of the more outspoken champions of diversity in golf. Outside of Tiger Woods, no golfer has done more to open closed doors to the game.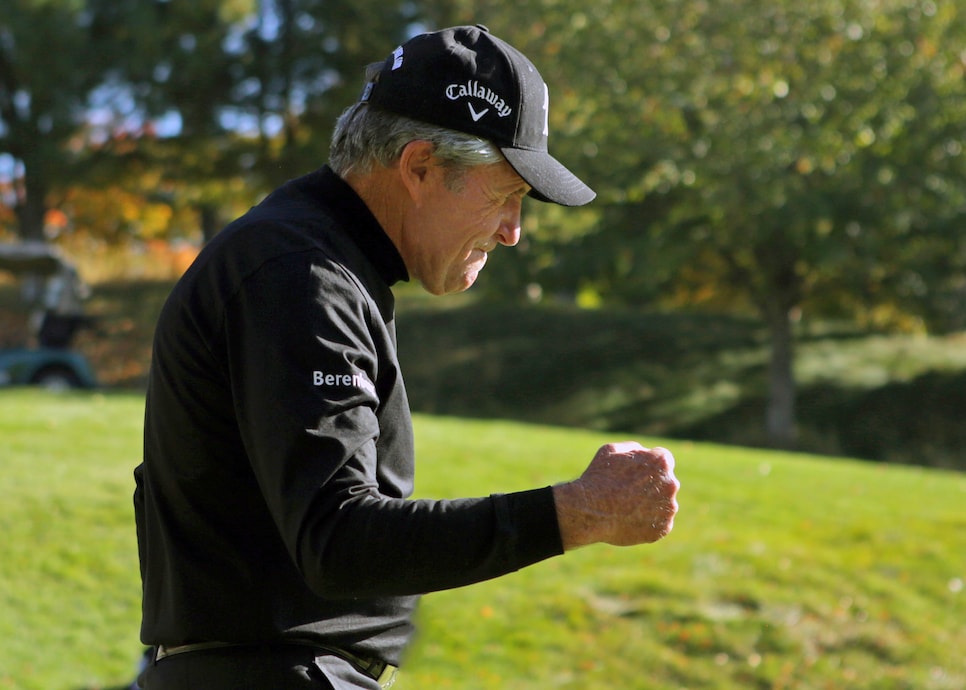 Certainly no one is perfect, but, in performance and personality, the good far outweighs the bad when discussing Gary Player. He remains the epitome of health even as he turns 82 on Nov. 1, 2017. He continues to be an ambassador for golf. He brings up matters that most are afraid to touch.
In American culture, we tend to have a revisionist and selective memory towards eminence, remembering the triumphs and brushing away the failures. For Player, the inverse has been true.
Gary Player is a legend in every sense of the word. It's time we treat him as such.
Editor's Note: This story was first published on Gary Player's 80th birthday in 2015.