FIRE PIT COLLECTIVE
Ask Alan: Tiger's comeback, Phil's return, Scheffler's reign and much more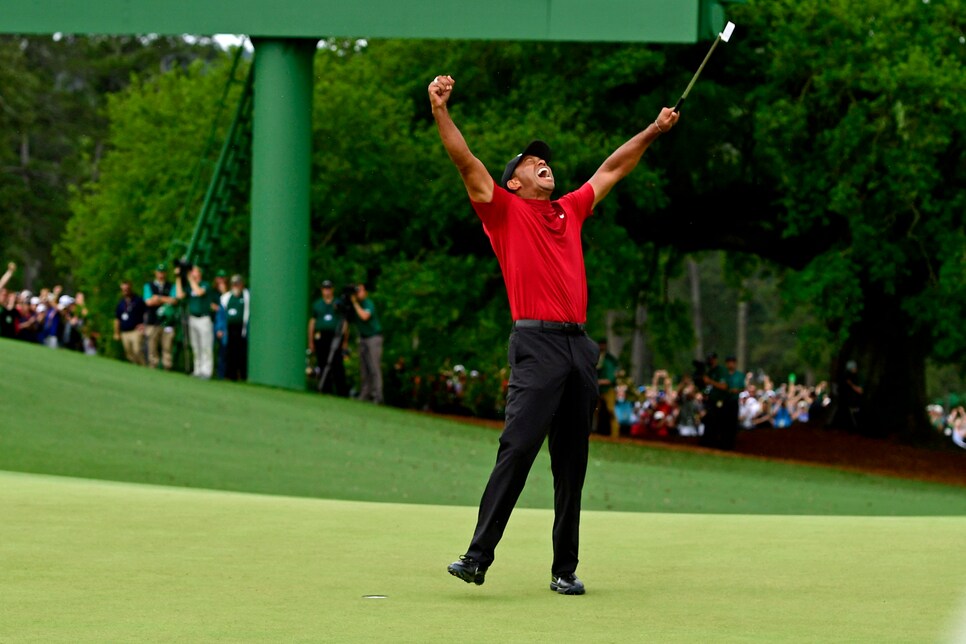 In a perfect world, if Tiger plays at Augusta, what is a realistic expectation? If he makes the cut, where does that rank in terms of great comebacks? If he wins, which seems nearly impossible, that's the greatest comeback of all time—in any sport—right? @opinionsvary328
It is becoming increasingly difficult to be realistic about Tiger Woods. After the chip-yips, the 85 at the Old Course, the spinal fusion, the DUI and so much other strife, I thought if he won again it would rank among the greatest achievements of a singular career. He went on to win three more times, including the Masters, and played some of the most electric golf Royal Melbourne has ever seen at the 2019 Presidents Cup. Clearly, you can never say never with this guy simply because he is Tiger F'ing Woods. I mean, he has won the Masters with five different swings! So if his right ankle is even nominally functional he'll find a way to will himself back into the mix. It's only a matter of time. A made-cut at this Masters would be a mind-blowing achievement. But if Tiger can make the cut, he might as well just keep going and nibble on the edge of contention. If he were somehow to win—tying Nicklaus's record with six green jackets and surpassing Sam Snead's all-time victory total—it would rank alongside Hogan as the greatest comeback in sports history.
After his spin around Augusta National on Tuesday, I'm gonna say 80 percent. But so much of it depends on how he feels getting out of bed on Wednesday morning.
Six weeks ago, Viktor Hovland was simultaneously the most likable player with the highest ceiling. Has Scottie Scheffler surpassed him in both categories? #AskAlan @opinionsvary328
Can we just say they remain tied in both categories? Please? They are monumental talents and charming fellows. Hovland is a little better with the driver and Scheffler significantly better with the wedge, so it probably depends on the course/setup as to who you'd give the advantage on any given week. At Augusta, I'm taking Scottie, but both of their games travel. It's going to be so fun to watch these guys go at it for the next decade-plus.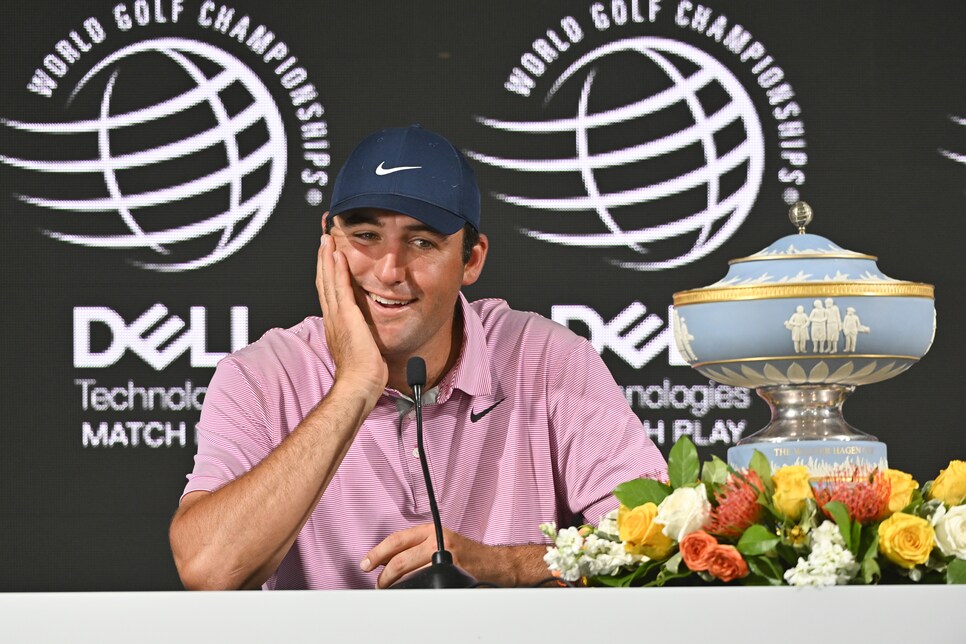 Scheffler's win gets an asterisk because he lost once in pool play, right? (And thus would have been bounced from a legit win-or-go-home match play tourney.) #AskAlan @HenriDeMarsay
Jeez, tough crowd! Scheffler doesn't make the rules. He won fair and square.
Alan, do you agree that Seamus Power may go unbeaten in all his Ryder Cup matches in Rome? @Quinn_Field
I love Power's game, but in Rome he will be going against a monstrously talented U.S. team. (I mean, six months ago Scheffler was the 12th man for the Americans!) It will be a spectacular achievement if Power can eke out even 1.5 points during the inevitable European drubbing.
Is DJ's "Be a Goldfish" mentality both a gift and a curse? For instance, does he seem to tune out at the most inopportune times? Unequivocally, yes. And while his phlegmatic demeanor has certainly helped him rebound from tough breaks, does his lack of fire hinder more than help? @opinionsvary328
It's a net positive. I mean, the guy has put together a Hall of Fame resume and he's not done yet. You know who has fire? Spencer Levin and Frank Lickliter. Pat Perez. Billy Horschel. Terrell Hatton. Ian Poulter. Woody Austin. Sergio Garcia. DJ has had a better career than all of those guys combined.
Your favorite(s) to win at ANWA? @caia437
I thought this said ANA, the old name for what used to be the Dinah Shore, so I'm sticking with that: At this point, J.Y. Ko (below) is like Tiger circa summer of 2000: Do you take her or the field? This week, I'm going with Ko. As for the Augusta National Women's Amateur, how can you take anyone other than Rose Zhang?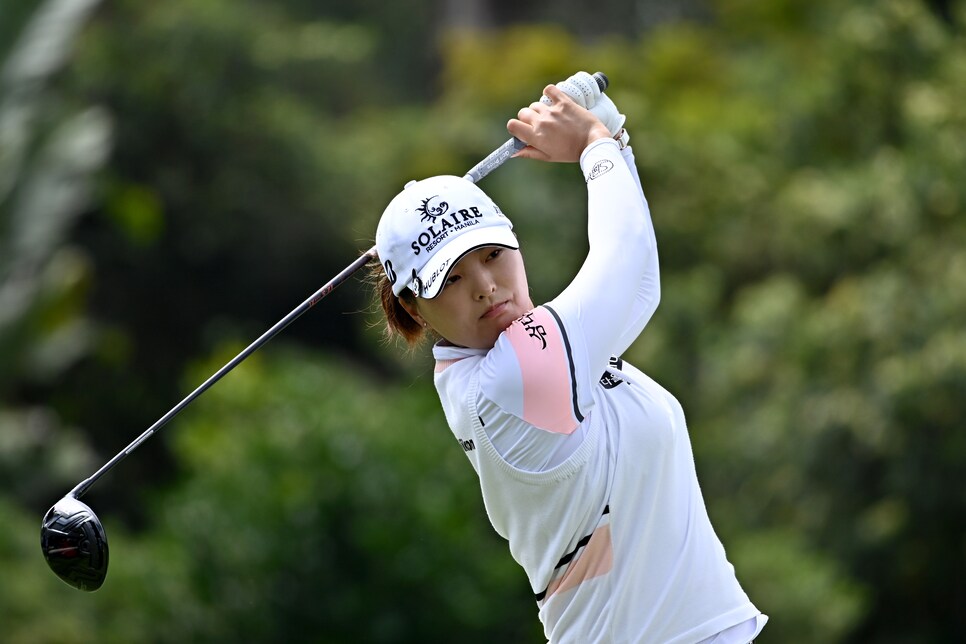 Watching Kizner's success this week has me wondering: Do you think a better move to combat bomb and gouge is to play shorter courses? Scores might keep getting lower, but many more players would have a chance to win, which could lessen the advantage of distance for bombers. @tombagjr
Yes, shorter courses would certainly lessen the advantage of the longest hitters. But hitting it long and straight is a skill that should be rewarded. If you take driver out of play you are fundamentally altering the sport. A better way forward would be to extract a bigger penalty for wayward drives, through smartly positioned bunkers and other hazards. Firm, fast greens are also ideal, as controlling spin becomes paramount.
Were Brooks Koepka's majors more a product of ideal course setup than anything else? He was so hot for a few years, but is his A-game as good as his resume would indicate? It seems like he caught lightning in a bottle and parlayed that into a HOF career while being good but not great. Would you say he's a generational talent? @opinionsvary328
Well, Shinnecock Hills and Bethpage Black are two of the great championship courses extant and he conquered both, so I'm not inclined to diminish the achievement. It's true Erin Hills was wide and soft and Koepka could bash away with impunity, but Shinny played fast and windy. Four major championship victories is a monumental achievement; the challenge in assessing Koepka is that he has done so little else (only four PGA Tour wins beyond the majors). He has never been a week-in-and-week-out force. Koepka is about to turn 32, and his body is breaking down. In the second half of his career can he build on one of the all-time great hot streaks? He needs to win more before I am ready to declare Koepka a generational talent.
Nah, after endless tinkering I think the formula is about right. People seem bent out of shape that Scheffler made it to No. 1 without winning a major championship, but taking a major confers its own rewards. The World Ranking is more about playing at a consistently high level, and no one has done it better than Scheffler this season. The ranking should be about the here and now, not what happened last summer.
The PGA Championship in mid-May. Various reports are now stating what has seemed pretty obvious all along: Mickelson's time away from the game was strongly encouraged and/or mandated by the PGA Tour. Whether it is a suspension or a voluntary leave is purely semantics. Southern Hills falls roughly three months after Phil offered his non-apology apology. In 2012, Dustin Johnson disappeared from the Tour for three months, citing a back injury from lifting a Jet Ski, but Michael Bamberger later reported it was a suspension for having failed a second drug test. It's hard to imagine the Tour would keep Mickelson on the sidelines for a longer stretch than flunking two drug tests warranted. Don't forget that Tim Finchem, who was PGA Tour commissioner during Johnson's misadventures, is now a member at Augusta National. For more than two decades following Shoal Creek, the Tour did the Masters a huge favor by continuing to recognize it as an official event while not enforcing the mandate that any host venue have inclusive membership practices. If Augusta National did tell Phil to stay away for this year's Masters, that would have been payback for all those years when the Tour had the backs of the green jackets. But the PGA Championship is not an invitational like the Masters; as defending champ, Mickelson is exempt. It is also not a PGA Tour event. Suspension or no suspension, if he were to show up at Southern Hills, what could the Tour officials do to stop him?
The X-factor in all of this were the lines in Mickelson's statement about having "failed myself and others too" and taking time away to work on "being the man I want to be." To me, that had little or nothing to do with Saudi Arabia. It felt like a cry for help. When I started working on my book, someone in Phil's orbit told me, "He has been skating on very thin ice for a very long time. All it is going to take is the right person to tap on that ice and he'll fall through." If Mickelson is, in fact, doing extensive self-examination and really working to tame his warring impulses, he might not be ready to return to public life six weeks from now. Only Phil knows the answer to that.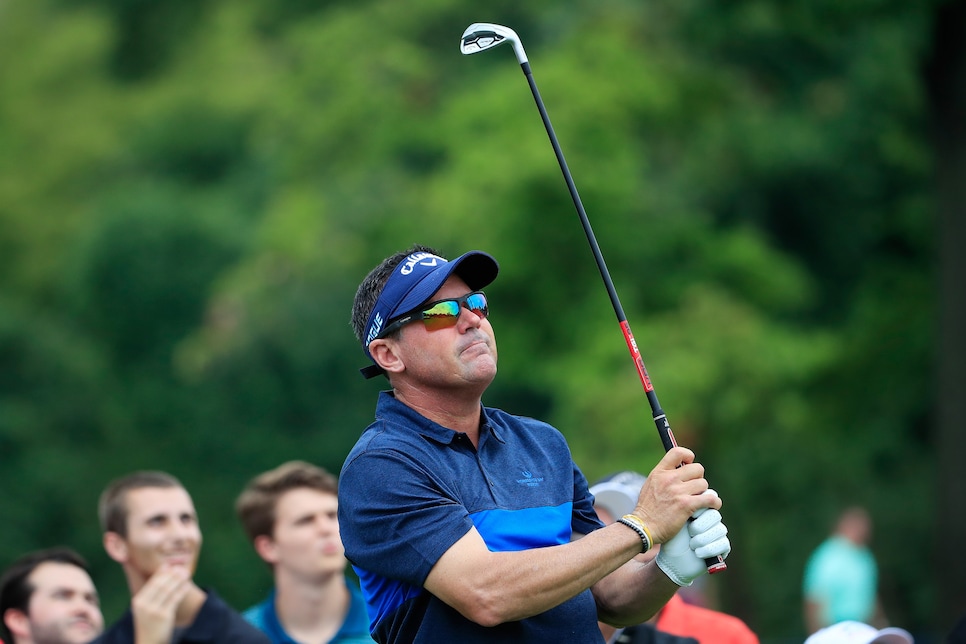 Tiger has been done to death and I have little interest in producing yet another write-around. Rory McIlroy and Jordan Spieth are, to me, the most compelling figures in the sport, but neither has had a big enough life to carry a book. Not yet. If you could find an exceptionally colorful character—like, say, a Rich Beem—and have all access to his life, that could be a compelling book. In this day and age, however, players (and their handlers) are increasingly guarded. So the short answer is I don't know. But I look forward to finding out.