FIRE PIT COLLECTIVE/ASK ALAN
Charlie Woods in the marketplace, Collin Morikawa's majors, Cantlay and X going LIV and more
Editor's Note: This article first appeared in Fire Pit Collective, a Golf Digest content partner.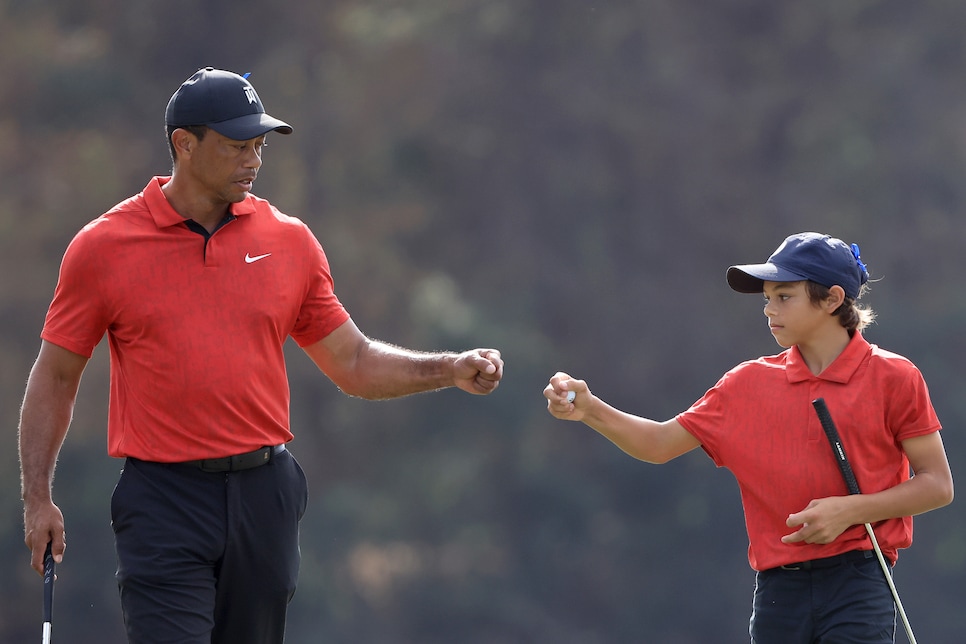 I can't believe I'm typing this, but Charlie Woods is, in today's marketplace, the most valuable golfer in the world. We're already obsessed with him, and his journey through golf will include his dad as coach, caddie, bodyguard, head cheerleader, sports psychologist and sundry other roles. He's a great-looking kid with cross-cultural roots, a fascinating backstory and one of the most famous last names in sports. Half a billion would be a bargain for LIV.
More likely to win 5 majors—Scheff, Morikawa, JT? @Blulinski
This time last year Collin Morikawa would have been the easy choice, but as we've seen, a lot can change in one season. He clearly regressed in '22, but I liked Morikawa's recent fire responding to Trevor Immelman's critique. And the first step on the road to recovery is admitting you have a problem; that Morikawa recently hired his first putting coach hints at a big rebound next year. Justin Thomas has a gear the other two players don't possess, but he remains a tad too flighty. It will take a career to get to five majors, and JT seems to get beaten down by the nadirs. Can he keep pushing through? I love everything about Scottie Scheffler, but he's been a world-class player for only about a year. I need more more of a sample size before anointing him. I mean, five majors is a monumental number. We're talking Seve and Lord Byron territory. I'm not sure any player other that Rory McIlroy will get there. (I guess Brooks Koepka has to be in the conversation, if only because he's already at four.) But to your question, I'll take Morikawa.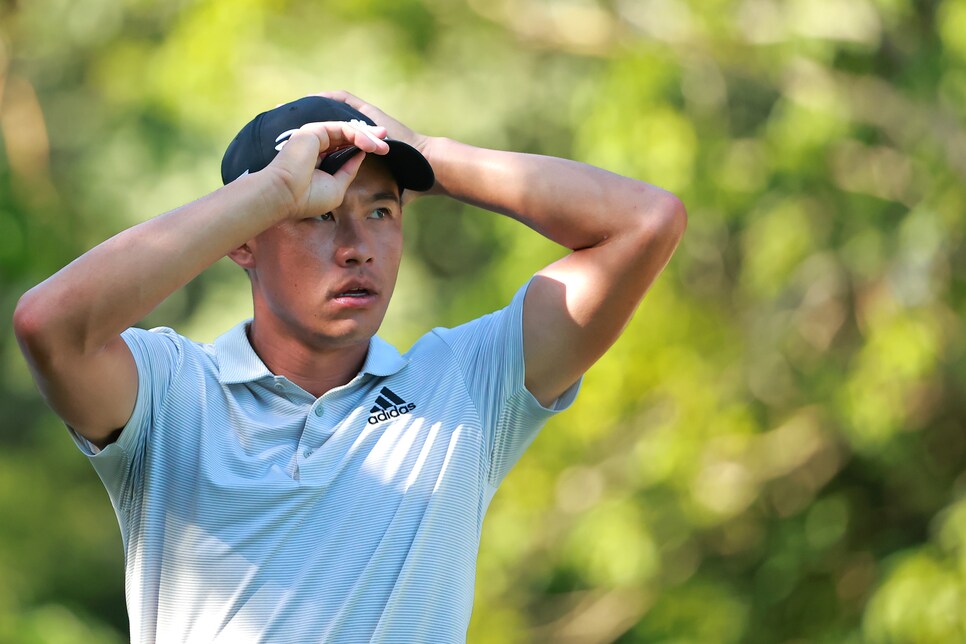 I think we need more info on the Bubba front. Surely, if he received these kinds of appearance fees, he wasn't alone. And I can't imagine that if such appearance fees were being given, it would have had "open secret" status. Is this something you knew about before his comments? @GolfSpyMPR
Yes, it has been know to golf insiders for forever that PGA Tour sponsors find ways to put money in the pockets of players they want to tee it up at their tournament. It's such an accepted practice that Bubba's comments got no pushback from any players on the PGA Tour, and the Tour confirmed it! The classic "sponsor-related activity" is to show up at a cocktail party and press flesh for half an hour, or perhaps do a little Q and A. It's not exactly heavy lifting, and I've heard number as high as $300,000 for these de facto appearance fees. (In the hour after this posted, I heard from two inside sources that, for the biggest stars, the tab has run into seven figures. One Hall of Famer is reputed to have asked for an $8 million donation to his foundation!)
Does your phone auto suggest Janewattananond at this point, or do you take pride in properly typing it out? #AskAlan @JWilliams263
Honestly, I cut and paste it every time. It took me a solid five years to have confidence in Schauffele and Oosthuizen!
Are there certain tea leaves you guys in media can read in terms what players from pga are leaving for LIV? Are there certain events/obligations that if player shows up (or doesn't show up) that gives you a clue? How do you know what to look for other than official announcement? @KeithKhorton
After nearly a year of being surrounded by rumors, subterfuge, mixed signals, retractions, pump fakes, waffling and flat-out guesswork, I've learned one thing to be true about the LIV rumors: No one knows what the hell they're talking about. Until a player is announced by LIV Golf, and shows up at one of its events, everything is subject to renegotiation and change-of-heart and all the noise is meaningless.
Do you ever foresee a PGA/LPGA mixed teams tournament? And which would you prefer for the format, alternate shot or best-ball? #AskAlan @thestables1896
This is the biggest no-brainer in all of golf, and that it hasn't happened is an indictment of the leadership of both tours. If it comes to pass, I hope they go all-in on the format: one round each of best-ball, alternate shot, worst-shot scramble and both-balls-count. It would instantly be must-see TV.
If for whatever reason Cantlay and Xander aren't available for the Ryder Cup, how significantly does that improve Europe's chances? @feralgolfer
The U.S. side is very, very deep, but losing two of the best players in the world, who happen to be close friends and were a powerhouse duo at the most recent Presidents Cup, would be a huge blow. Barring a sea change, the Americans will already have to do without Dustin Johnson, who went 5-0 at the last Ryder Cup. Europe has a powerful home-field advantage—if Cantlay and Schauffele go LIV, the U.S. would lose its status as the favorites in Rome.
Should excellence in professional golf be determined on a team basis or an individual one? If an individual basis as it has always been historically, then how successful can LIV be? And if LIV seeks to change that, how worried should the majors be? @2p43Paul
There is definitely a place in the game for team play, and mastery in that format can greatly enhance a player's reputation; Colin Montgomerie doesn't make it into the Hall of Fame without his legendary Ryder Cup exploits. But golf has always been the sport of rugged individuals, and the majors are where excellence is defined. You're not going to see team play at the Grand Slam events, so I think this question is settled.
Alan, what do you think the PGA Championship will do as far as LIV guys go? Will they allow them to qualify like USGA and R&A will? Will LIV guys play in PGA qualifiers with club pros? @bobbytrunole
Note the word "Open" in the signature events of the USGA and R&A. They have always been events that allowed anyone to play their way in. The PGA Championship is a different deal. The organization caters to club pros, so those spots will always be safeguarded. There's not going to be open qualifying because that's not in the tournament's DNA. There are many ways to play your way into the PGA: winning the Masters, U.S. Open or British Open gets you a five-year exemption, and those finishing in the top 15 at a PGA Championship are invited the following year. There is also a provision in the tournament bylaws that the PGA of America "reserves the right to invite additional players not included" in its existing qualifying categories, so, other than Jay Monahan's stink eye, there is nothing to prevent special invites to a handful of LIV guys who might otherwise not be in the field.
What's the deal with Rory's position on LIV? He's waffling more than a politician. And is there a split between him and Monahan because this certainly isn't a united front? @kylelabat
Monahan has been strident and unyielding in public because any hint that his players could slurp up LIV money and still retain Tour membership would lead to an exodus from the PGA Tour. McIlroy picked up on that vibe initially but has slowly become more pragmatic. Because he's not the Tour's commissioner—at least not officially—his words can not be construed as policy, so he has more wiggle room. But he certainly has influence, and McIlroy's softening stance is undoubtedly reflective of what he's hearing from colleagues, and perhaps even in his regular conversations with Monahan. Who knows, rather than setting himself in opposition to Monahan, he may low-key be doing the Commish's bidding by laying groundwork for a compromise that reunifies the game.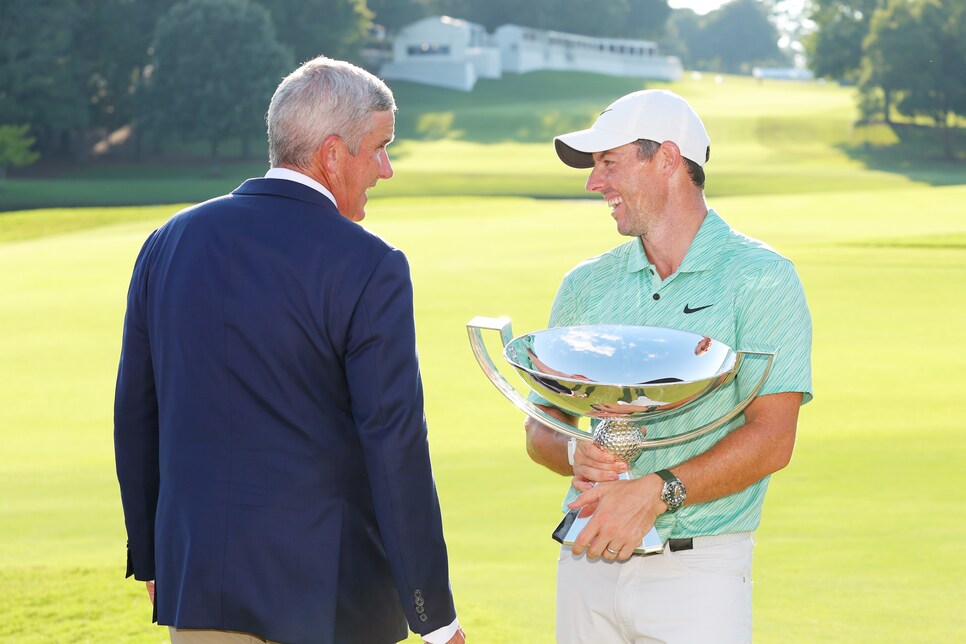 Why doesn't the Tour get that it needs to send more money to the feeder tours like Korn Ferry, Latinoameria, etc.? Those kids will become the future stars and could make LIV's "stars" irrelevant in a few years. But now LIV can pick them for ~$2M, which is chump change to them. But these would be huge losses to the Tour. #askalan @clovercap
The PGA Tour has finite resources. It can't funnel hundreds of million dollars to its top players and double or triple purses on the developmental tours. The math doesn't work. Right now the Tour is rightfully focused on keeping its stars. But with its $300 million investment in the Asian Tour/International Series, LIV is clearly trying to own the future. The Tour will have to respond at some point soon or it risks losing a generation of young talent. Mark Baldwin went deep on this topic in an insightful story on FirePitCollective.com.
Given your soft spot for the new tour, will you wear a MAGA hat at the polls tomorrow? @DaveStohler500
Lately, lotsa folks on Twitter have been accusing me of being too hard on LIV. Previously I was a stooge for the Saudis. Before that I was in the pocket of the Tour. I'm glad to see the confusion remains. My idea of neutrality is to be critical of both sides. If everyone is mad at me, I think I'm doing my job.
My friend who spent thousands of dollars on new woods, a thousand more on new wedges, just told us, "I'm just not any good at golf." What is your go-to comment to someone when it finally occurs to them that they can't buy a game? @RobFord58
My question is, Why do you have to be good at golf? The game is about being with friends and enjoying the great outdoors and the internal challenges. Your score is meaningless. Golf presents so many tests that every hole is a chance for triumph: getting up-and-down from a tough spot, even if it's for bogey or double; hitting the fairway on a tight dogleg; the glorious sound of a putt rattling the bottom of the cup, even if it's only from three or four feet; the unforgettable feeling when you flush an iron, even if it flies a little off target. It's fun to buy new clubs, and hopefully their beauty and craftsmanship bring your friend joy. Breaking 80 or 90 or even 100 should not be his goal. Tell him to savor the walk and camaraderie and celebrate the little victories. If he changes his outlook, his scores will probably get better too.