The Loop
As McIlroy pulls away, Mickelson can only stop and clap
BETHESDA, Md. -- When reality becomes implausible, the best we can do is bear happy witness. So Phil Mickelson stopped in his work to applaud Rory McIlroy. It happened on the eighth hole of Friday's round at the U.S. Open when McIlroy, already the tournament leader by five shots, knocked one in from the fairway for an eagle to go 10-under par, seven shots in front. After McIlroy's shot took a backspin hop and caught a slope running straight into the hole, the young Northern Ireland star thrust his arms high in celebration. From the other side of the fairway, Mickelson, a wedge crooked in his arms, applauded not once, not twice, but three times to be certain McIlroy had seen the gesture.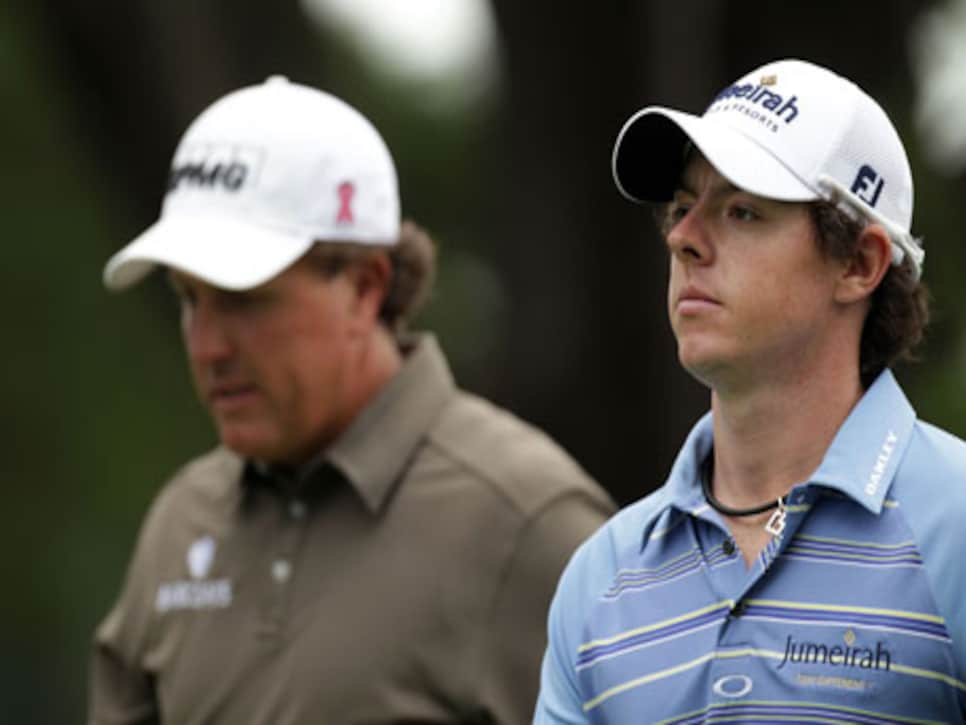 (Photo by Ross Kinnaird/Getty Images)
Here's the reality: through his first 26 holes of this Open, McIlroy had made a dozen 3s.
Even better: in a tournament infamous for its difficulty, he had not made a bogey.
Implausible: on top of all that, the eagle deuce.