The Loop
Artist sets the scene at Chambers Bay in new U.S. Open poster
Washington's Chambers Bay is a first-time major-championship venue and the first course in the Pacific Northwest to host the U.S. Open. The historic moment gave Lee Wybranski what he describes as a "clean canvas" while working on the official commemorative poster for the 2015 championship.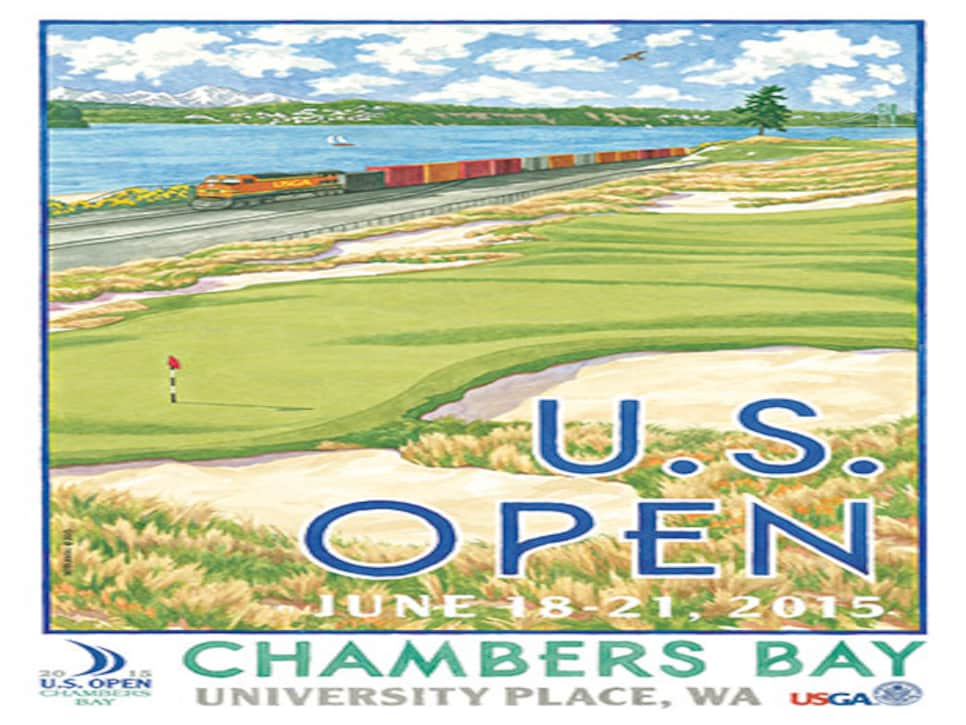 The Flagstaff, Ariz.-based artist visited Chambers Bay last May and was taken by the sandy turf, water view and train tracks that run past the course. "I love diagonal compositions because they provide a great deal of depth and drama and really pull your eyes in," says Wybranski, who has painted the official Open poster since 2008.
Wybranski admits to taking some artistic license with his portrait of the 16th hole, bringing in the Olympic Mountains and the Tacoma Narrows Bridge, while incorporating Chambers Bay's lone tree.
"My intention is always to find an original view of the course that hasn't been done before, but also is recognizable," he says.