The Loop
Article depicts Tiger ignoring his family members
Apparently, Tiger Woods isn't very good at keeping up with his family. In fact, by one account, he's ignoring his sick half-brother.
ESPN columnist Rick Reilly's latest story depicts Tiger's estranged relationship with his family, particularly his brother, Kevin, who had to quit his job and is in danger of losing his home while battling multiple sclerosis. His sister, Royce, who was close with Tiger while he was at Stanford (even doing his laundry and cooking meals, according to Reilly), hasn't talked to Tiger since their father passed away.
"I would live in a shack," Royce told author and Golf Digest contributor Tom Callahan for his 2010 book His Father's Son, "literally a shack, if I could have my relationship with my brother back."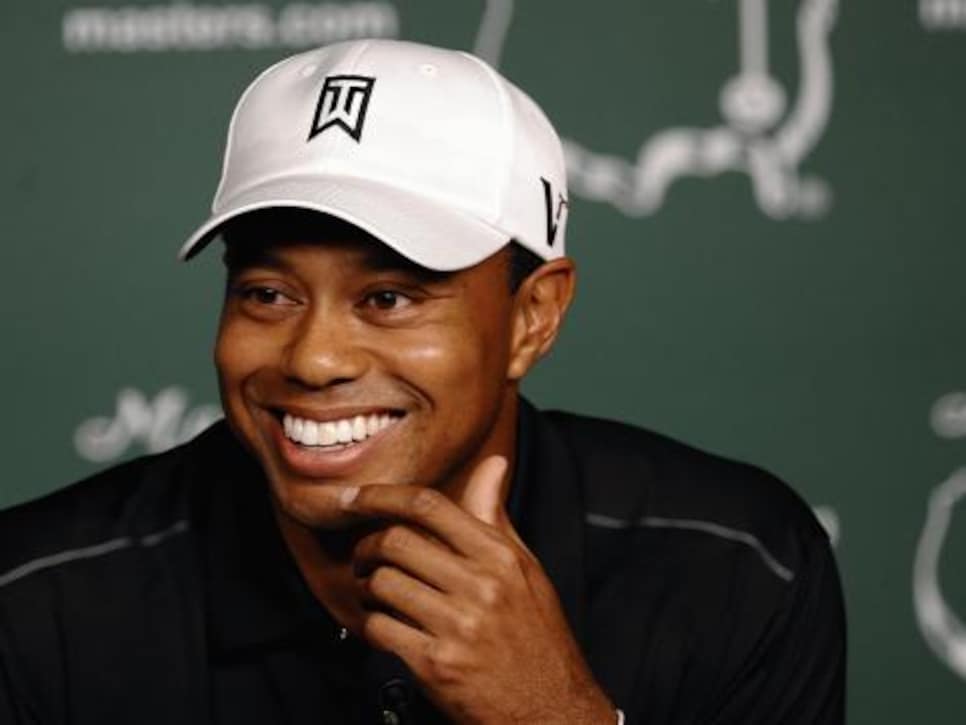 Tiger speaks at his Tuesday press conference at Augusta National Golf Club. Photograph by Timothy A. Clary/AFP
Woods shares a father with his three siblings, Earl Jr., Kevin and Royce. Royce, the youngest, is 17 years older than the 14-time major winner. Their mother, Barbara Gary, was married to Earl Woods before his second marriage to Tiger's mom, Kultida.
The last time they even talked to Tiger was at their father's funeral six years ago, Royce says. Calls and messages go unanswered and unreturned. The article depicts his brother, Kevin, as a huge Tiger fan who just wants to talk to his famous brother.
Gary says: "I'm very disappointed in Tiger. Before he got all famous, they were in touch a lot."
Tiger does keep in touch with his niece, Cheyenne Woods, the 2011 ACC champion on the Wake Forest golf team. Earl Jr.'s daughter spent part of her Thanksgiving break with Tiger, according to the article.
"I'd like to [slap] Tiger, wake him up," Earl Jr. says. "I'd like to say, 'Don't come knocking on the door when you need a bone-marrow transplant.' To see this is the response we get? Maybe when you see the world like he does, you don't see what other people are going through. But, seriously? You've got problems with your knee? That's nothing compared to what Kevin is going through. Nothing."