News
Arnold Palmer's estate to be divided among charity, family and employees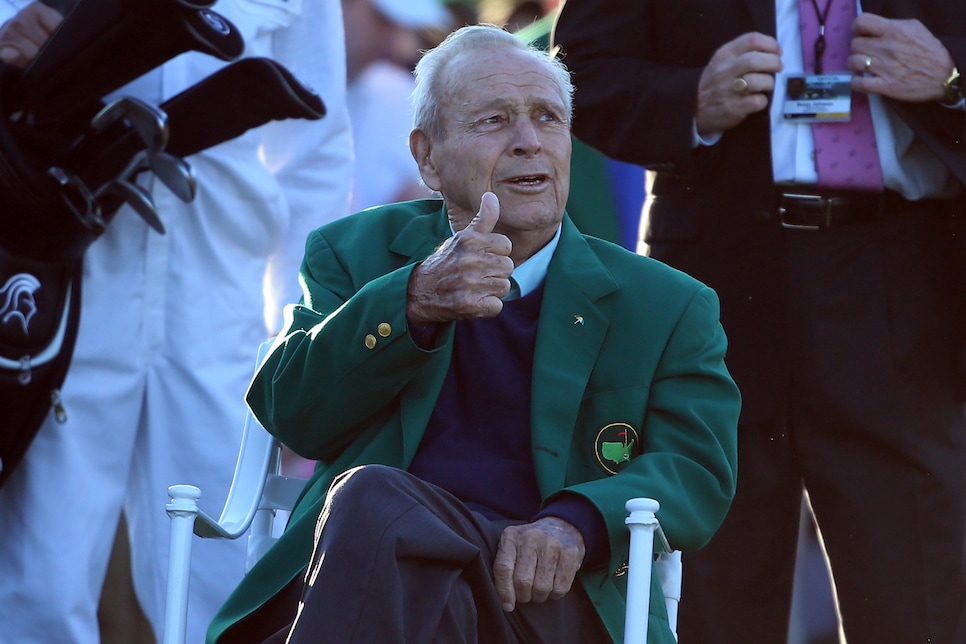 "Altruism" was a common refrain in the tributes to Arnold Palmer following his passing last fall. A sentiment seen in the division of the King's estate.
According to an Orlando NBC affiliate, "Arnie's Army" -- Palmer's charity that focuses on children, youth and families -- will receive a donation of $10 million from Palmer. Eight personal employees are awarded $25,000 each, with Palmer's widow, Kathleen, given $10 million.
The remaining assets -- Palmer's total estate was valued at $875 million -- will be divided between Palmer's two daughters.
In September, Forbes estimated Palmer had accumulated nearly $1.3 billion in lifetime earnings. At the time of his death, only Michael Jordan and David Beckham made more as retired athletes.