The Loop
Arnold Palmer: 'Where he went, game followed. He was the Pied Piper'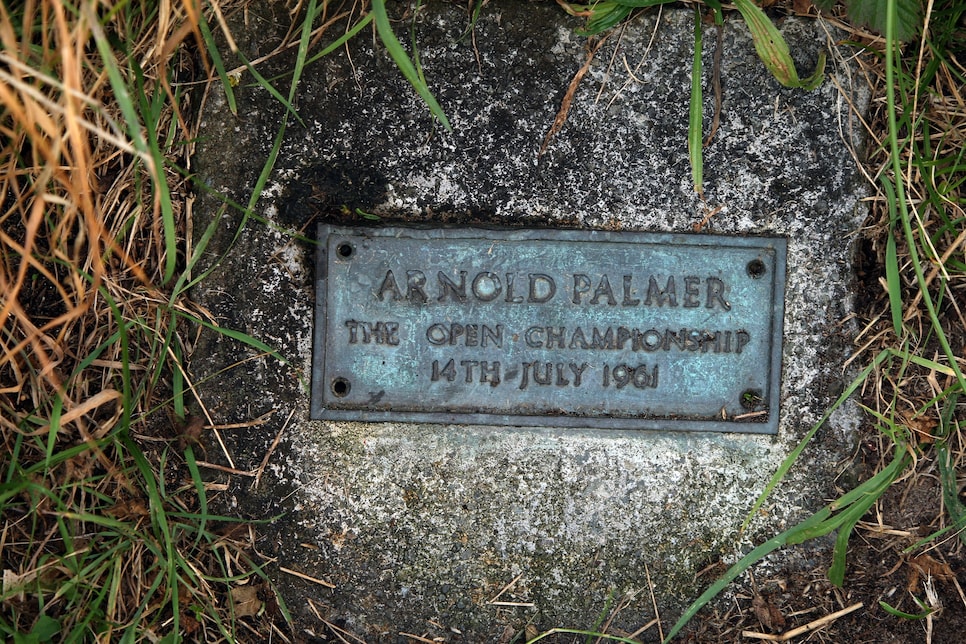 Stories of interest you might have missed…
"[Arnold] Palmer was a swashbuckling mercenary, travelling across the channel, when hardly any other US pro did, to play in the Open Championship at the turn of the Sixties. Where he went, the game followed. It had to. He was the Pied Piper," writes James Corrigan of the Telegraph in London.
"They called Arnold Palmer 'The King' but in many respects this was wholly inappropriate. The son of a head pro and greenskeeper whose own ambitions were thwarted because of a childhood disease, he was never handed anything because of his bloodline; apart from the odd bucket of range balls.   "It was all Arnie's work and with a grip that could strangle a bison, he forged an army and brought the sport to the TV audience at large that represented nothing less than a sporting revolution. Before him golf was a pursuit of the privileged; suddenly it at least seemed possible for it to be accessible to those who previously did not believe themselves to be worthy. Professional golfers were pioneering stars."
The Ryder Cup and Brexit: How it might eventually impact Euros
"Long ahead of its time, the Ryder Cup now risks falling out of step.
"No major sporting event has developed a deeper association with the European Union. The European flag — the official symbol of the Union and of the Council of Europe — flies above the courses that host the Cup…
"But Britain's vote in June to leave the European Union could eventually lead to some protocol changes and would certainly change the public perception of the biennial event as a rare sporting vehicle for European unity.
"By then," Clarey writes, "the British players may need a business visa to play in a home Ryder Cup."
Harmon: U.S. Ryder Cup team more committed than 'any I've seen'
The U.S. Ryder Cup team has been gearing for this chance at redemption for a long time.
"They've only won two of the last ten and I think this team is very committed and into it – into it more than any of the US teams I've seen in all the years I've been involved in the Ryder Cup and this is my 11th one working for Sky Sports.
"This team has been talking about it all year.
"It's the most committed I've seen the guys being and how much the European players are into the Ryder Cup is one of the things I've really admired about them. It is so important to them."