The Loop
If the editors at Random House or Simon and Schuster need someone to write a book about the dos and don'ts of settling into a new college, we've got the perfect candidate for them. When Alison Walshe, one of the nation's top golfers, arrived in late August at the University of Arizona it marked the fourth campus she has taken classes at in four years.
"Yeah, I'm getting pretty used to figuring out where things are," joked the 21-year-old from Westford, Mass., whose odyssey began at Boston College, headed south to Tulane and detoured sadly and unexpectedly to SMU when Hurricane Katrina forced Tulane students to find a new place to study last fall before sending her further west to what she hopes is her final stop.
The thing of it is, no matter what school Walshe plays for, she seems to thrive on the golf course. Making her Wildcat debut last month at the Mason Rudolph Championship outside Nashville, she claimed medalist honors with a six-under 210, closing with a final-round 67. Having won three times at BC (while earning Big East player of the year honors as a freshman) and once at Tulane (while earning Conference USA player of the year honors as a sophomore), she is believed to be the first collegiate golfer to win tournaments at three different schools.
While the decision to move from Chestnut Hill, Mass., to New Orleans in the summer of 2004 was of Walshe's own choosing—she was searching for a warmer place where she could work more on her game during the winter months—leaving Tulane was among the most disappointing events of her life. The Green Waves were ranked in the top 25, having qualified for the NCAA Championship for the first time in school history the previous spring before school officials decided last December to cut the men's and women's golf team to lessen the financial burden the storm had created for the school.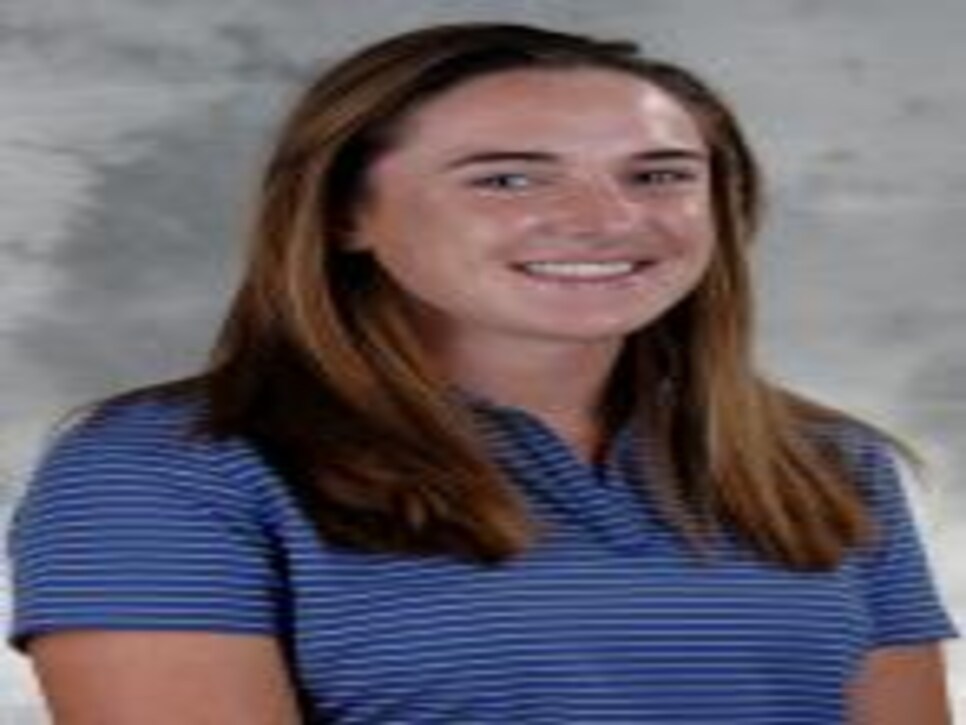 So it was that she found herself searching for yet another school, this time while simultaneously spending the spring semester at Tulane after students were allowed back on campus and while also trying to keep her game sharp despite having no collegiate events to play in. (Her only competitive golf prior to the summer's amateur circuit was a Futures Tour tournament in Louisiana she played in thanks to a sponsor's exemption.)
It was last January that Walshe took an official visit to Tucson along with fellow Tulane teammate Mary Ellen Jacobs. Both ultimately decided this was the right place for them after narrowing down their list of schools to U of A and Arizona State. Walshe is quick to note that having Jacobs, a 22-year-old junior from Godfrey, Ill., with her at Arizona has made the transition less painful.
"It is definitely easier going through it with Mary Ellen, because you obviously have someone to attach to if you don't have anyone in the beginning," Walshe said. "It's not like going in as freshman and you need to find people to be around. But it's a lot of weight off your shoulders having Mary here."
No doubt Arizona women's coach Greg Allen has been the biggest beneficiary of Tulane's sad fate, landing two golfers with solid games and NCAA Championship experience. "They're both just such great players but more importantly they're both really good people," Allen said. "There was never a fear that they might not fit in or might disrupt anything. They were only going to be positives for this group."
While neither Walshe or Jacobs had hit a shot for the Wildcats, they both instantly became the oldest players on the team upon arriving this fall. It was a point Allen was fully aware of when he was recruiting the duo.
"I felt like Alison and Mary would definitely be difference makers for our program," he said. "They both wanted to go somewhere they could play right away, and we just tried to sell them on the fact if they came here, we're a young team and they would be instant leaders. And they've done that right away. The work ethic from the weight room to the golf course to just being around them everyday, I think is just such a positive for our young team."
To get to know his two new charges better, Allen invited them to shoot baskets before golf practice this fall, getting into some heated games of "Horse" in the process. The competitive instinct in the two golfers has definitely come out, notes Allen, who has tried to help bring their natural athleticism to the course.
Suffice it to say, things have started well. Arizona finished 17th at the NCAA Championship a year ago, but grabbed a fourth-place finish at the Mason Rudolph, helping them jump to ninth in the latest Golf World preseason coaches poll.
"Yeah, I'm ready to settle down," said Walshe, having fun at her own campus crusade. "Hopefully this is my last stop."
Still, you get a sense that for Walshe, the ride really has just begun.