The Loop
Are The Stars Lined Up For Edwards?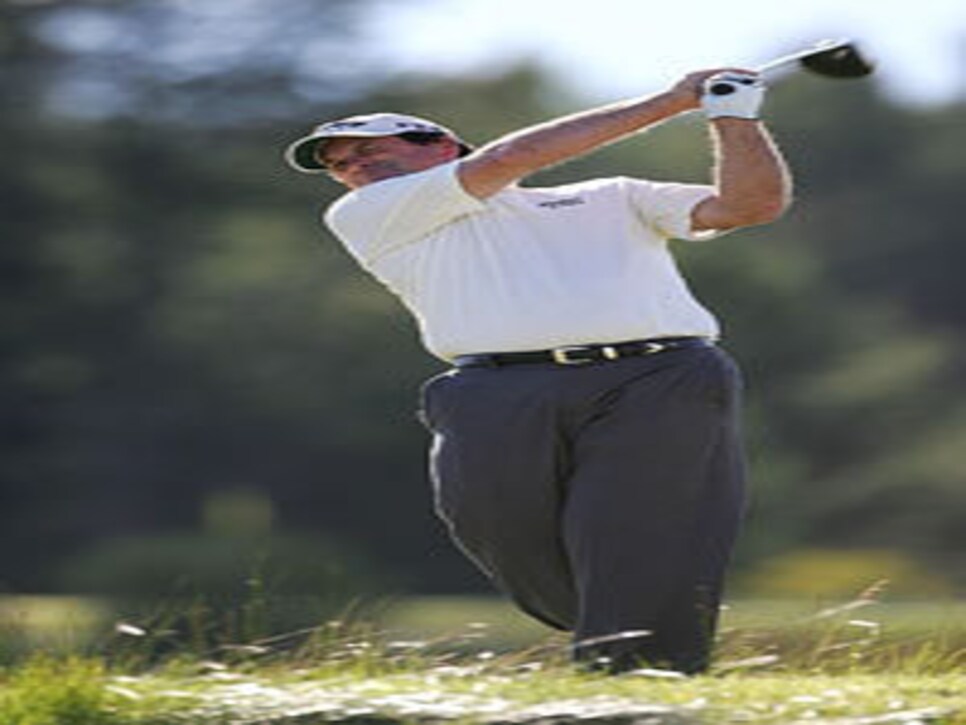 SUNRIVER, Ore. -- There is some debate about who first uttered the phrase, "Winning isn't everything; it's the only thing." Was it former Vanderbilt football coach Henry (Red) Sanders, or longtime Green Bay Packers coach Vince Lombardi? It is widely attributed to the pro gridiron icon, but in any case it's safe to assume that Champions Tour golfer David Edwards (in photo) isn't a serious student of the debate.
Edwards finished the second round of the Jeld-Wen Tradition at 12-under 132, good for a two-stroke lead over Mark McNulty and in prime position to challenge for his second senior title. But when asked after his round what winning would mean to him, Edwards' response wasn't one for the annals of gung-ho locker-room sloganeering. It sounded like an honest one, though.
"In my opinion, winning is kind of overrated to some degree out here unless you win a lot," Edwards said. "Jay Haas, Tom Watson -- certainly a guy like Watson [when he was] on the regular tour -- they're in a different class than I'm in, or that most guys are in, really."
Edwards added: "You win most of the majors and a lot of tournaments, not very many guys get to that level. For other guys, you play a lot of tournaments and a few weeks in your career, things kind of fall together and you end up ahead after four rounds. That's great, but most of us can't go out and win. It just sort of happens to us, falls in our lap. The stars line up. It's not something I think much about."
Edwards, for whom favorable constellations assisted in the collection of four PGA Tour wins, birdied four of the last six holes Friday at Crosswater Club at Sunriver Resort to shoot a 65 and give himself a touch of breathing room at the top. Keith Fergus is in third place after 36 holes at 8-under, with Scott Simpson and Mike Reid at 7-under and D.A. Weibring at 6-under.
Edwards couldn't claim a hole-in-one Friday, unlike his older brother, Danny, or Don Pooley, who also had an ace. Haas counted a shank among his 70 shots, but he is at 140 and in striking distance with a hot weekend.