Equipment
Arccos 360 includes significant upgrades to existing data-tracking system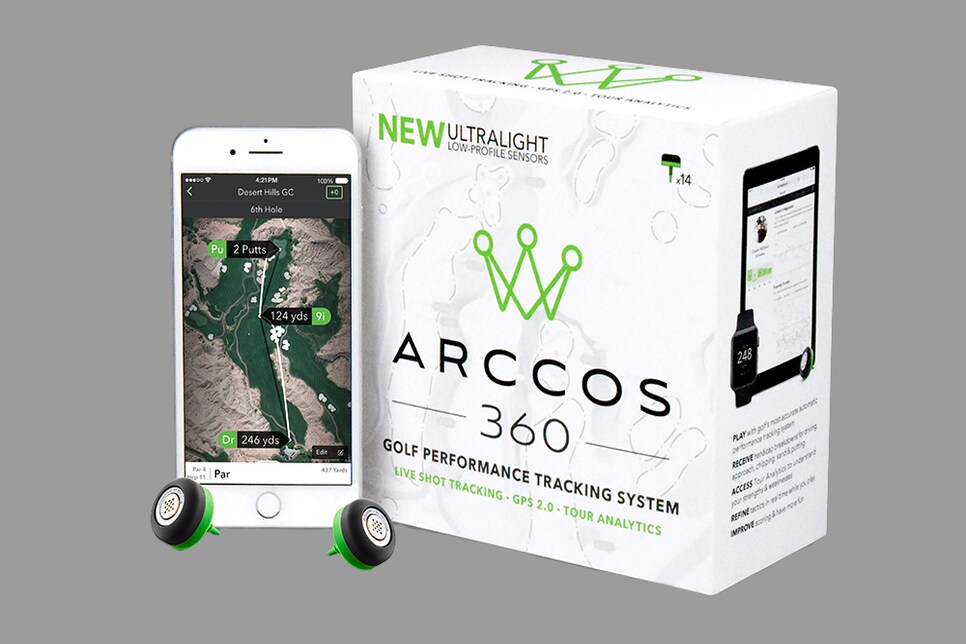 As golfers continue to be more and more enthused about stats and how they can use data to improve their game, companies are innovating existing technology to cater to that demand.
Arccos, which released its first generation of its stat-tracking system in 2014, just announced the release of its next iteration of the product, Arccos 360. The updated system ($249, available in November) includes smaller, less intrusive sensors, with a reduced weight and size by more than half from the previous model, that plug into the butt end of the grip.
Previously, the app connected to a user's app using Bluetooth technology -- but Arccos 360 uses high frequency transmission to provide enhanced shot-detection and reduce false positives for much more accurate results.
A reduced reliance on the Bluetooth functionality of the smartphone also will reduce the battery use of your phone. The new system also includes the company's GPS 2.0 technology, with enhanced dragging and dropping on hazards and targets on more than 40,000 courses internationally.
For more information on Arccos 360, or to pre-order, click here.