Arcadia Bluffs Golf Club (Bluffs)
No. 83 on America's 100 Greatest Courses
No. 14 on America's 100 Greatest Public Courses
Rick Smith & Warren Henderson (2000)
Can a 100 Greatest course be a sleeper? The Bluffs Course at Arcadia Bluffs has been overshadowed by No. 18 Pacific Dunes ever since it finished second to it in the Best New Upscale Public Course race of 2001. And likewise it's been second-fiddle to No. 14 Crystal Downs, a northern Michigan neighbor that every visitor wants to play, even though it's private and Arcadia is public. And even by No. 23 Whistling Straits, the imitation links on the opposite side of Lake Michigan that Arcadia Bluffs resembles, although the sand dunes at Arcadia are natural, not manmade. Now the Bluffs faces competition from within, the newly-opened sister layout, the South Course at Arcadia Bluffs, designed by Dana Fry in the style of C.B. Macdonald and Seth Raynor.
100 Greatest History: Ranked since 2005. Highest ranking: No. 46, 2007-2008 / Previous ranking: No. 68
Watch Golf Digest's latest "Every Hole At" course videos below:
Panelist comments (Arcadia Bluffs Golf Club, Bluffs):
"A combination of Sand Hills and Pebble Beach. It is one of the prettiest settings in golf. The views are spectacular."
"The similarity to Irish golf is remarkable with the holes cascading down to Lake Michigan. The wind is a real factor. Almost nearly Ballybunion West."
"The links style design attached to cliffs overlooking Lake Michigan made it a truly enjoyable experience aesthetically. On top of that, the course is very difficult, with a lot of uneven lies in the fairways, pretty thick rough, and greens that are diabolical while still being fair."
"Lots of variety with mounding, blind shots, dog legs. Enjoyed how the holes went up and down the hills, with interesting green complexes -- some of which are of massive size."
"The setting of this course is breathtaking. It provides a great experience for the casual golfer who is expecting to take home many memories. The sod bunkers are reminiscent of Scotland, and besides the lack of fescue grass, this is just like playing over in Europe."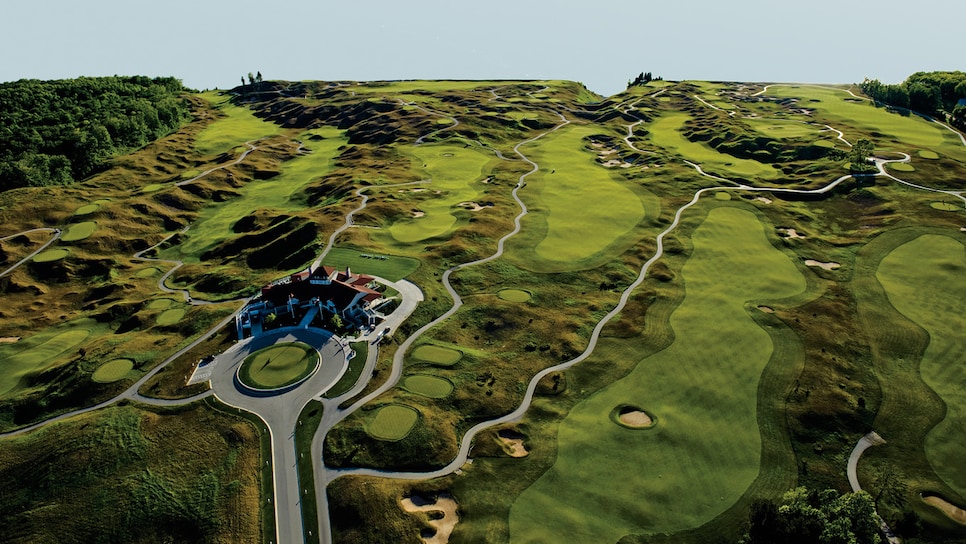 Photographed by Dom Furore at Arcadia Bluffs in Michigan.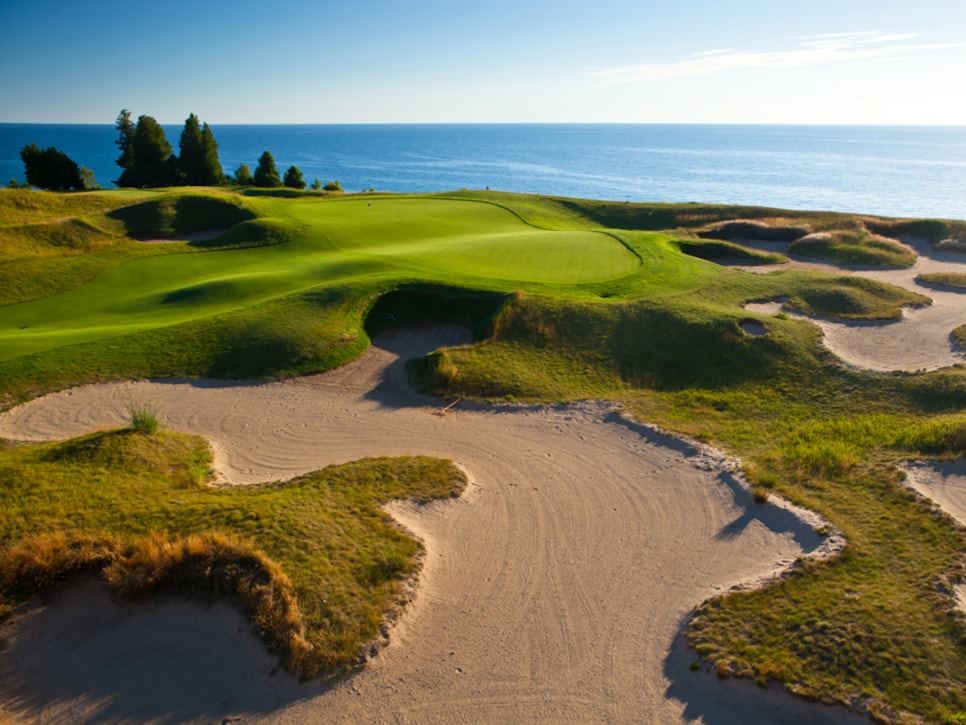 Nile Young Photography/Courtesy of Arcadia Bluffs GC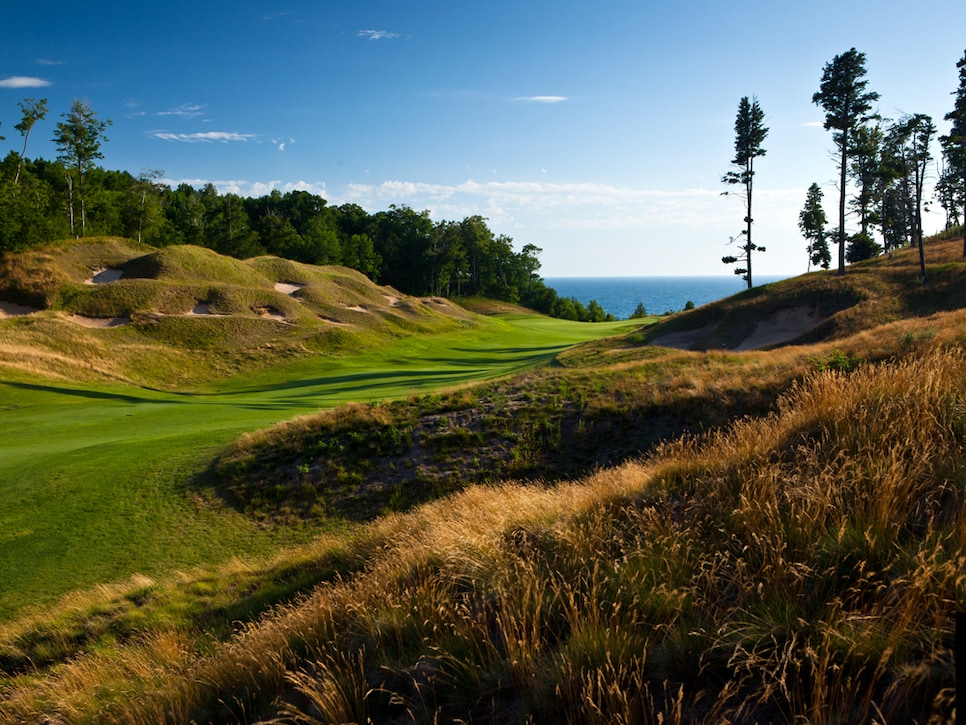 Nile Young Photography/Courtesy of Arcadia Bluffs GC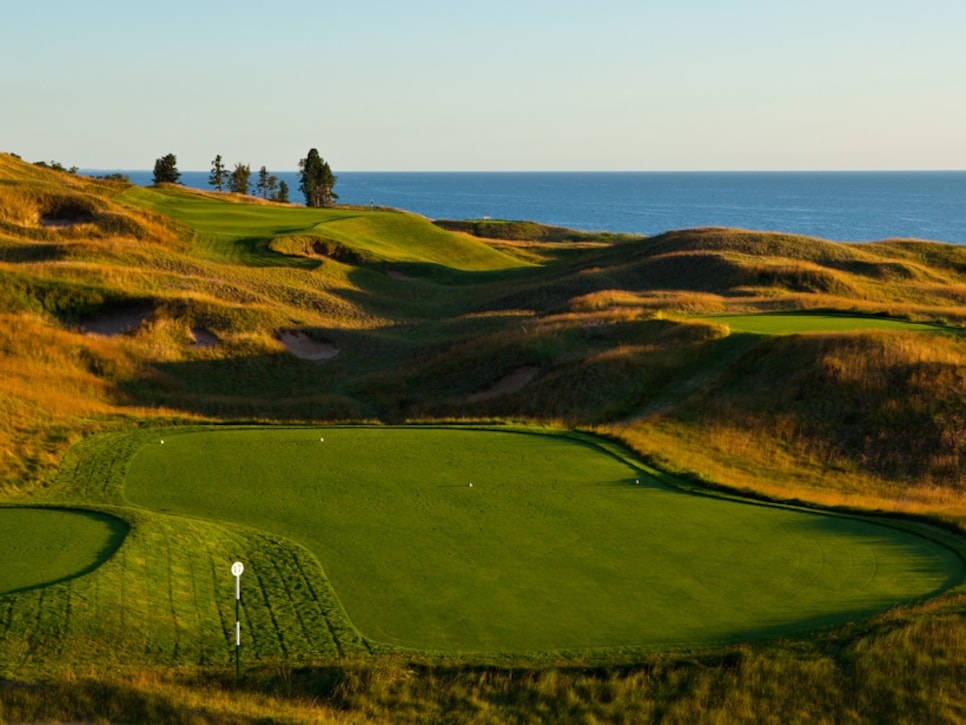 Nile Young Photography/Courtesy of Arcadia Bluffs GC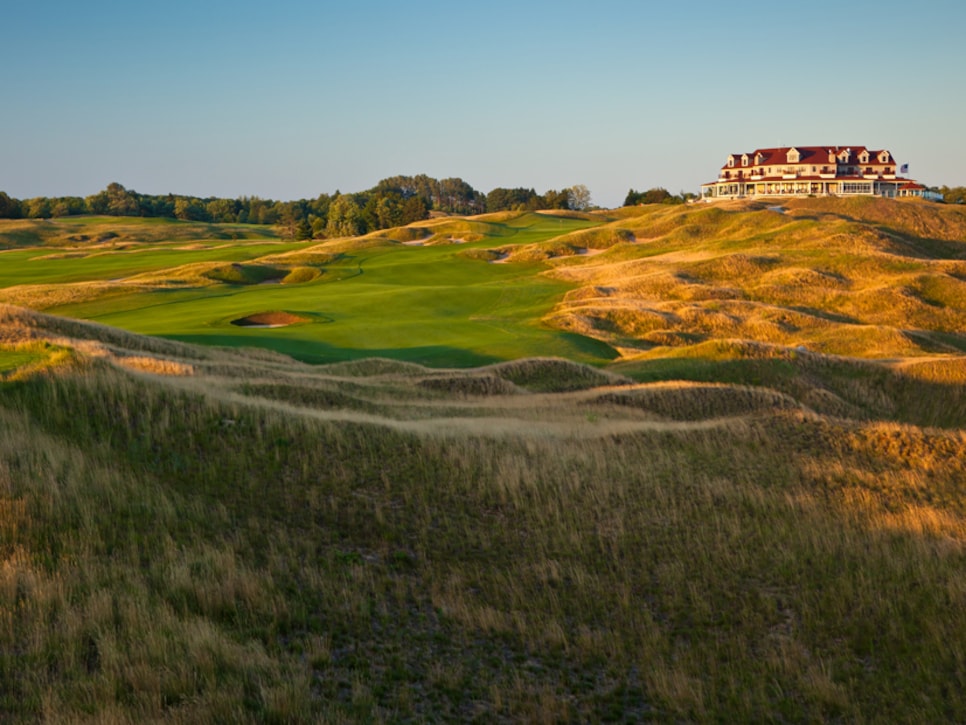 Nile Young Photography/Courtesy of Arcadia Bluffs GC