Colleges
Duke's Quinn Riley tops APGA Collegiate Ranking, gets exemption into KFT event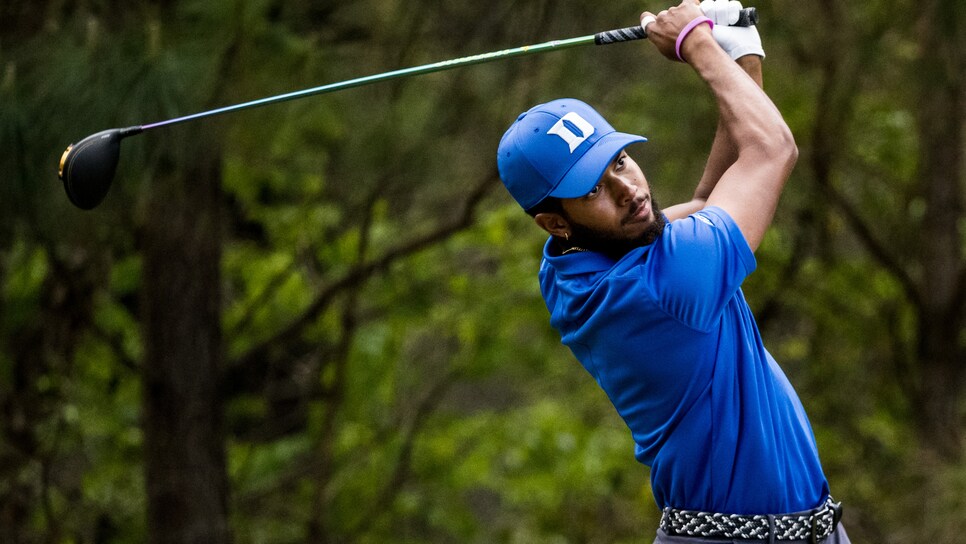 After a strong senior season at Duke, Quinn Riley topped the APGA Collegiate Ranking. (Photo courtesy of Duke University)
The Advocates Professional Golf Association (APGA) Tour has finalized its 2021-22 Collegiate Ranking, and Duke senior Quinn Riley topped the standings of five golfers who will receive extensive benefits from the circuit that seeks to provide professional playing opportunities for minority golfers.
Riley played in 10 tournaments for the Blue Devils this season, tying for the team's second-best scoring average (72.24), and notched Duke's only individual victory when he won the Stitch Intercollegiate in April. His top finish in the APGA Collegiate Ranking earns Riley an exemption into the Korn Ferry Tour's REX Hospital Open, June 2-5 in Raleigh, N.C., and an automatic spot in next year's APGA Tour Farmers Insurance Invitational at Torrey Pines.
The REX Hospital Open will be something of a home game for Riley, who is a product of The First Tee of Raleigh and first attended the tournament when he was 11 years old.
"The opportunities the APGA and this program presents are huge for the next step of my golf career," Riley said in a statement. "I had a great senior year where I found myself and played well enough to open some incredible opportunities."
The other players from the top five in the standings, in order, are: Jeffrey Cunningham (Drexel), Kasoma Paulino (Henderson State), Xavier Williams (North Carolina A&T) and Travis Jackson (North Carolina Central).
All five players gain entry into all of the APGA's full-field events through May 2023, along with their travel costs for tournaments covered through the end of the 2022 season. Their entry fee into the Korn Ferry Qualifying Tournament is also paid for.