SAN MARTIN, Calif. – You almost have to feel sorry for the U.S. Golf Association. Almost. While it dodged disaster in the U.S. Open when a penalty on Dustin Johnson did not affect the outcome, a violation Sunday by Anna Nordqvist handed the U.S. Women's Open to Brittany Lang.
Crank up the social media machine: Those who love to attack golf for the complexity of its rules were handed a ton of material during the three-hole aggregate playoff when Nordqvist was assessed two strokes for grounding her club in the bunker on No. 17 -- the second playoff hole.
Sure to be second-guessed will be the fact TV was used to detect the violation and that Nordqvist was informed of the penalty after she hit her third shot into No. 18 while Lang found out before she played her third over a water hazard, timing that could have affected how boldly she played the shot.
"We got the information out to the players as soon as we could," the USGA said in a statement.
After Johnson was told on No. 12 tee that he might be assessed a penalty for his ball moving on No. 5 the USGA said it would expedite such decisions. In that case, Dustin played the last seven holes not exactly certain if he would be penalized.
This time, Nordqvist and Lang hit their tee balls and second shots -- and in the case of Nordqvist, third shot -- on the par-5 18th not knowing a penalty had been assessed. It was clear from the video that Nordqvist had violated the rule.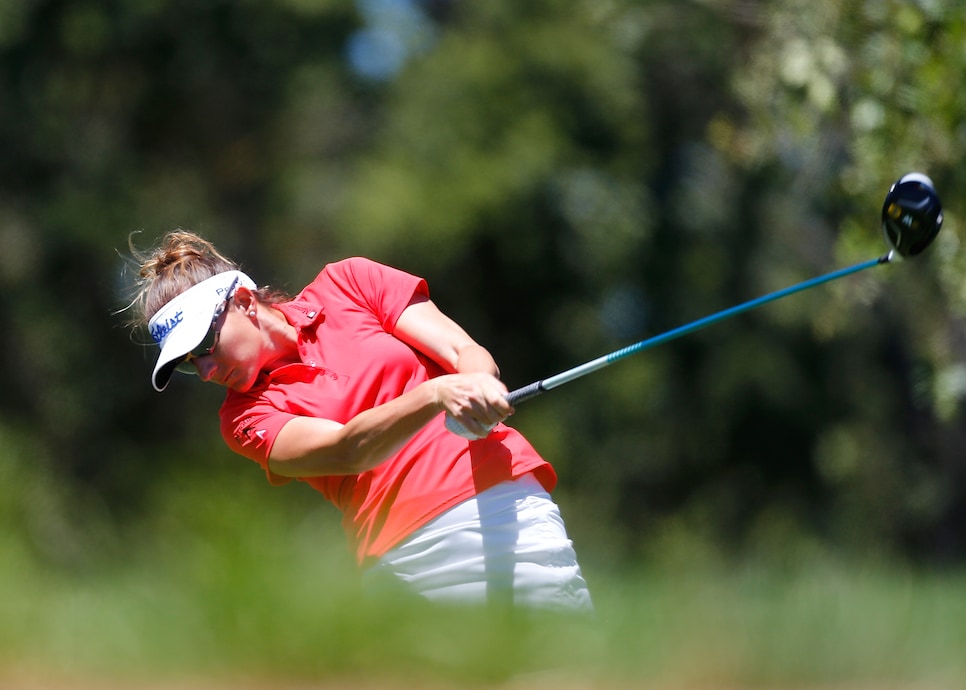 The victory was the second LPGA win for Lang and the second for a Duke player, pulling the Blue Devils within 84 of the combined victory total of Furman's Betsy King, Beth Daniel, Dottie Pepper and Sherrie Turner.
For the record, Lang used 12 strokes in the playoff -- even par -- while Nordqvist needed 15, including the penalty. Although the final margin was three strokes, the two-stroke penalty was the deciding blow.
"Well, first, I couldn't really believe that it happened," Nordqvist said. "It wasn't my intention to ground the club. It's blowing 35, 40 out there, and I had a 5-iron off a downhill lie in the bunker. It's been a long day, a long week. So probably misjudged it a little bit and touched a little bit of sand and that is a penalty."
And then she questioned the timing of the assessment.
"I just wish they would have told me a little earlier," she said. "They told me after I hit my third shot. It might not have changed anything, but I just wish it was a little bit earlier."
Ultimately, though, she took the high road.
"I don't think anyone should feel sorry for me," Nordqvist said. "I'm still going to wake up tomorrow. There was no reason to question it but I'm certainly disappointed."
The weird ending -- which included USGA president Diana Murphy calling Lang "Bethany" during the trophy presentation -- marred a day in which Nordqvist played brilliantly, closing with a 67 to come from six strokes back. Lang's closing 71 left them tied at six-under-par 282, two strokes ahead of Lydia Ko, Amy Yang, Sung Hyun Park and Eun Hee Ji.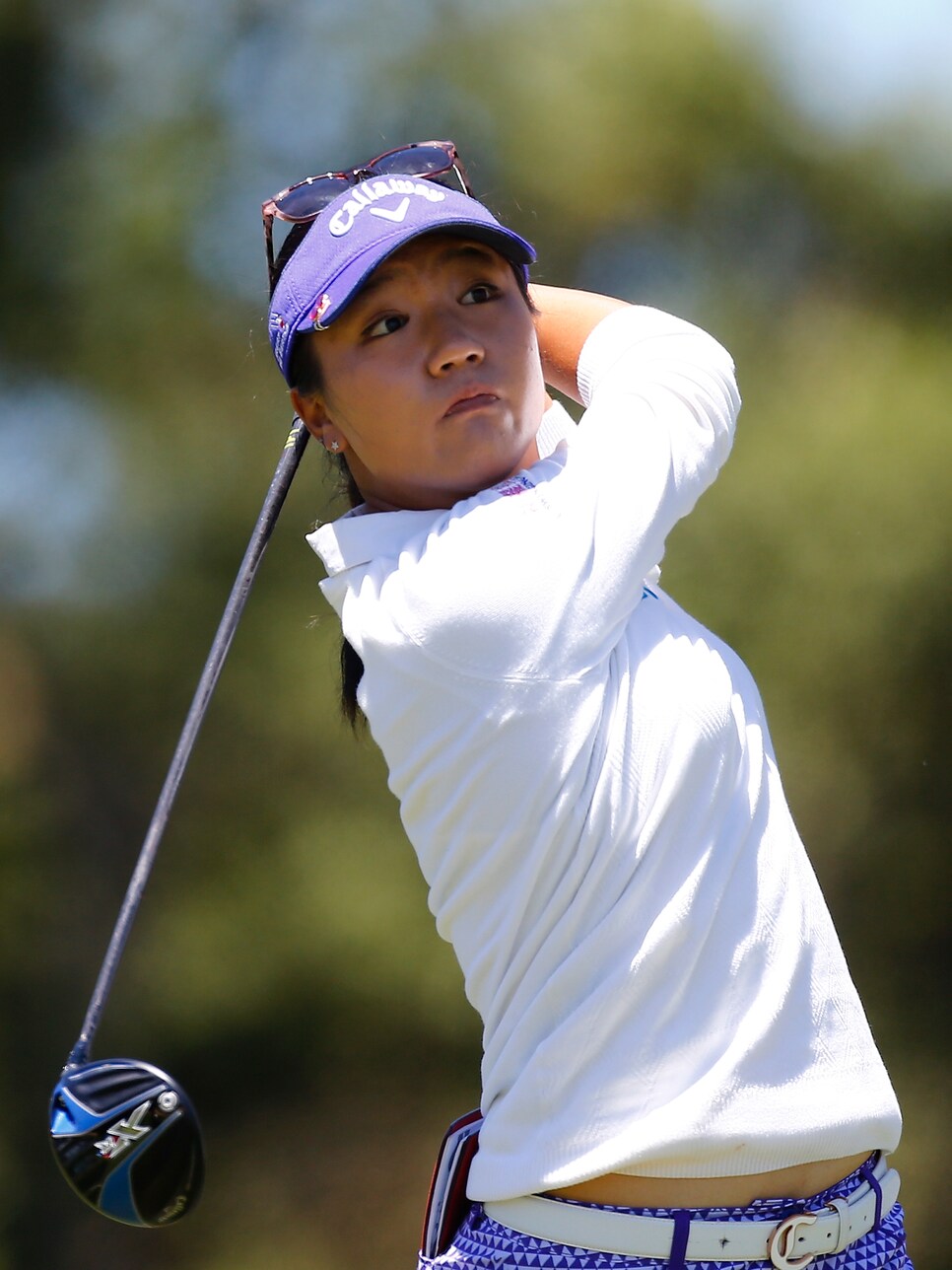 The tournament seemed to be all Ko's for the taking when she walked to the eighth tee with a two-stroke lead. But a bogey on No. 8 and then a double bogey on the ninth started a slide that ended with a 75.
"I played really solid for the first seven holes, couldn't get some putts rolling," Ko said. "But just to be 1-under through seven, I was in a good position. I made kind of a dumb bogey on 8 and found some trouble on 9. And I think that kind of took me off a little bit."
In fact, the final group of Ji, Ko and Park were all in the hunt -- Park leading at 6 under par and Ji and Ko at five under -- when another rules situation reared its ugly head. They were put on the clock for slow play coming off No. 11 tee. Each of the three proceeded to play the next four holes two over par as Lang and Nordqvist sprinted past them.
"We got on the clock on 11," Ko said. "But we fell behind a little bit during the middle of our front nine. But I kind of felt bad, because I almost felt like it was a little bit more of my fault, because we were looking for the ball. I was trying to get numbers and lay-ups. It is tough to be on the clock when it is so windy and when every shot really counts. But we fell out of position and that's the consequences with it."
Lang's previous best in the U.S. Women's Open was a tie for second at Cherry Hills in 2005 when she was an amateur and had her heart broken when Birdie Kim holed a bunker shot on the final hole. On Sunday, it was Nordqvist who had her heart broken -- also by a bunker -- and it made a U.S. Women's Open champion.