The Loop
Another U.S. Open at Merion? Not if pros can help it
Cromwell, Conn. -- Merion may be the new favorite course of Justin Rose, who's busy making the rounds on the late night talk shows after his U.S. Open victory, but inside the ropes, it seems the topic of returning to the legendary course isn't a popular one.
Speaking at the Travelers Championship on Tuesday, a number of PGA Tour pros said they wouldn't like to see Merion GC host another national championship in the future because it lacks the infrastructure needed to host such a large-scale event.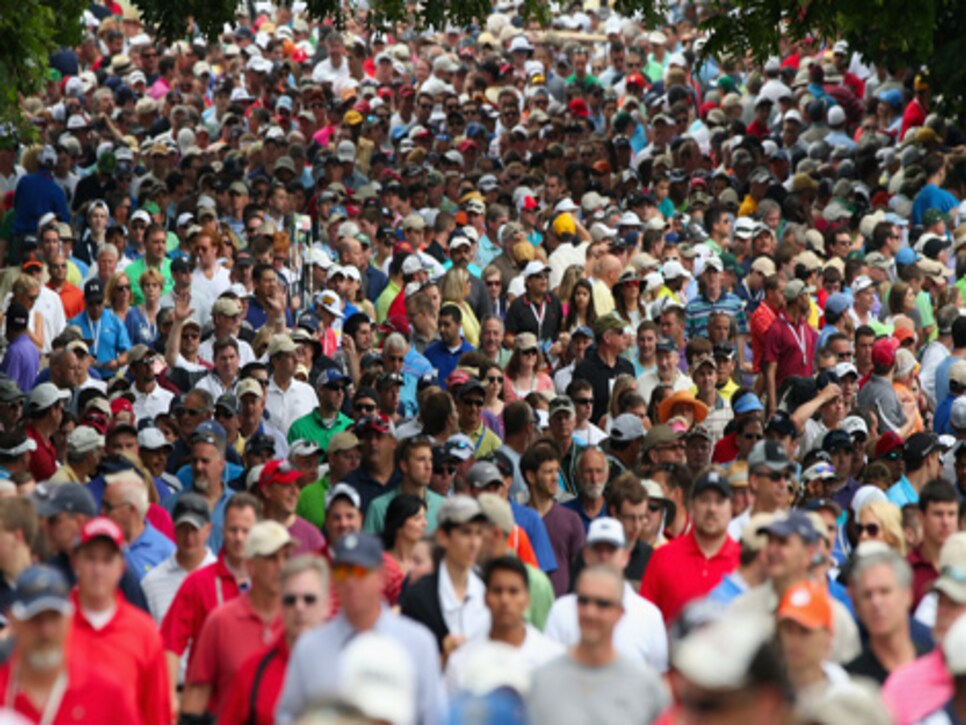 The logistics of holding the event at Merion had been a major concern in the lead-up to the tournament. The wrinkles included a 20-minute shuttle ride from the practice range to the first tee and both player's registration and hospitality centers hosted in nearby houses.
"No," said Charley Hoffman, who finished T-45 at the U.S. Open at +15, when asked if he'd like to see Merion host another U.S. Open. "It had horrible logistics, the gallery was very restricted, but I guess that's what happens when an organization runs a golf tournament."
Hoffman added that he didn't mind the course setup, but said the site just wasn't equipped to hold a U.S. Open, a thought echoed by Nicholas Thompson:
"We went from Olympic, which was as smooth as a tournament could be, to Merion, which was just difficult," Thompson said, who finished T-56. "It's a great golf course . . . but there are no hotels near the course and there's only one road leading to the course, so in the back of your mind you're always thinking, 'Am I going to catch traffic and be late for my tee time?'"
Former Masters champion Zach Johnson, who shot 74, 77 to miss the cut, stirred controversy after he said the USGA "manipulated" the course. He said that while he "loved" Merion because of its history and emphasis on accuracy, he also acknowledged logistics were a problem.
"It's not ideal," he said, "but I would love to see something hosted there. Maybe not a U.S. Open, but something, because it's such a great course."
But not every pro was willing to take up arms against one of the game's most storied venues.
Nicolas Colsaerts, who finished T-10, said he didn't have any complaints because he felt lucky just to play in the U.S. Open. Jason Dufner, whose final round 67 shot him up the leaderboard into a T-4, took a different approach altogether:
"Probably doesn't make much of a difference for me," he said. "The USGA works on a 10 to 15 year rotation, so I'm not sure I'll be playing in another U.S. Open in 15 years."