The Loop
Another piece of PGA Tour puzzle appears to be settled
HILTON HEAD ISLAND, S.C. -- Another piece of the 2013-2014 PGA Tour puzzle appears to have been settled.
The current Fall Finish events that will move to the beginning of a split-calendar season in 2013 are likely to be worth full FedEx Cup points. The PGA Tour Policy Board still has to vote on the measure, but that was the recommendation the board received from Player Advisory Council, which met Tuesday at the RBC Heritage.
The tournaments in question are the Justin Timberlake Shriner's Hospital for Children Open, Fry's.com Open, The McGladrey Classic and the Children's Miracle Network Classic. Additional co-sanctioned events in Asia like the CIMB Asia Pacific Classic also would be worth full FedEx Cup points.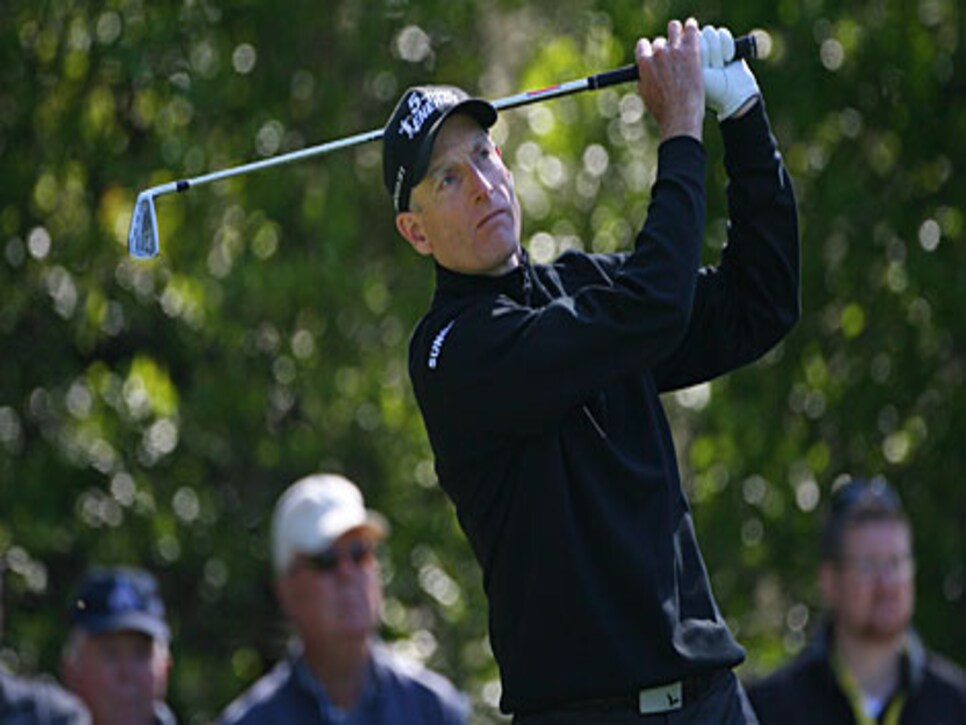 "The thinking was that if we're going to go through all this trouble to change the schedule and incorporate the fall events into the regular season, the points should be equal to the other events on the schedule," said Jim Furyk, one of four players on the Policy Board.
The PGA Tour announced March 20 a restructuring of the schedule and of the Tour's qualifying system in which 50 membership cards would be awarded via the Nationwide Tour and the national qualifying tournament would no longer award PGA Tour cards. It was not known at the time if the fall events incorporated into the FedExCup season were to be worth a fraction of the current events in the regular season.
Still in the development stages is the composition and structure of the new three-tournament series at the end of the Nationwide Tour season that will determine PGA Tour cards. Furyk said discussions are on-going, but one of the keys is the PGA Tour's long-standing assertion that an entire season should carry more weight -- like on the Nationwide Tour -- than a three-week window -- like Q-School.
"There's a reason we're going slowly on this," he said. "It's very complicated, and it's very important. We know that we are determining how a professional career develops here. I'm new to the Policy Board, but I asked Davis Love, who's serving on the board a fourth time if anything has ever been this hard. He said 'no,' so now I know that it's not just me."
The next Policy Board meeting is scheduled for June 25 at the AT&T National.