Instruction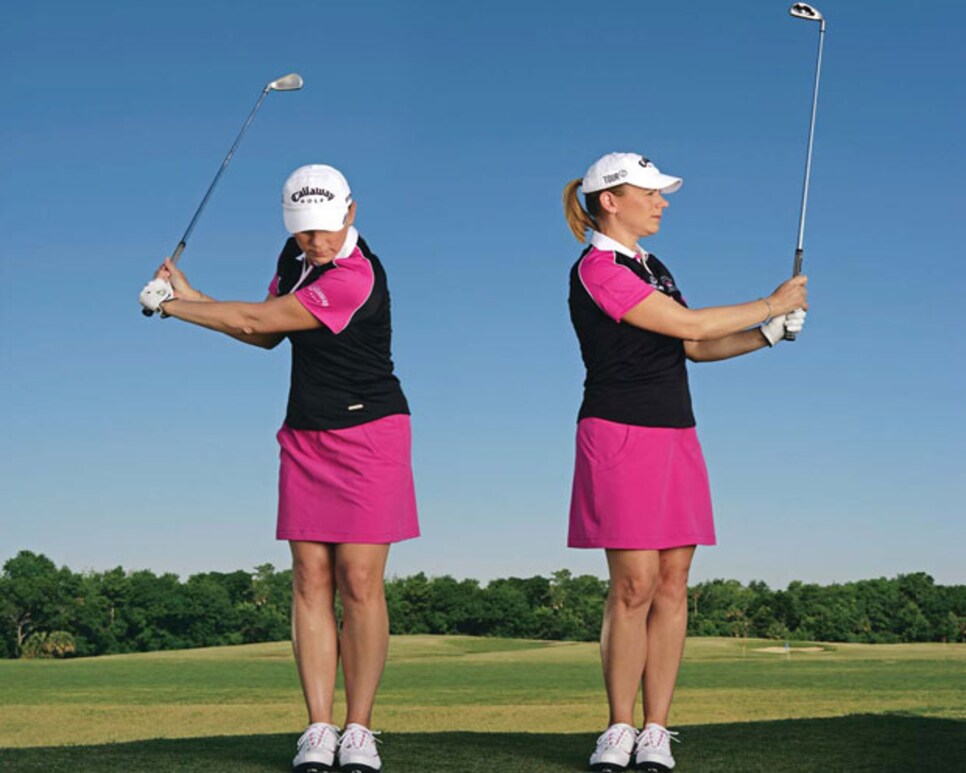 In the 16 months since I stepped away from competitive golf, I've gotten married, had a baby and become more involved in business. Needless to say, I don't have much time to play golf these days -- I'm lucky to get in 18 holes a month. So to keep my game sharp between diaper changes and board meetings, I've devised a practice plan that works as well in my back yard or living room as it does on the golf course, and it requires only a few minutes of my time every day. Here are three of the drills from my practice sessions.
ROTATION DRILL: FEEL A GOOD TURN AND STAY BALANCED
Two things that tend to deteriorate when you don't play much are body rotation and balance -- you slip into making weak, arms-only swings. To prevent this, I take practice swings with my feet together, and I try to make a full motion going back and swinging through without losing my balance (top). In the backswing, I turn my left shoulder under my chin while shifting my weight to my right leg. Then I do the opposite on the downswing and follow-through, keeping my body perfectly centered.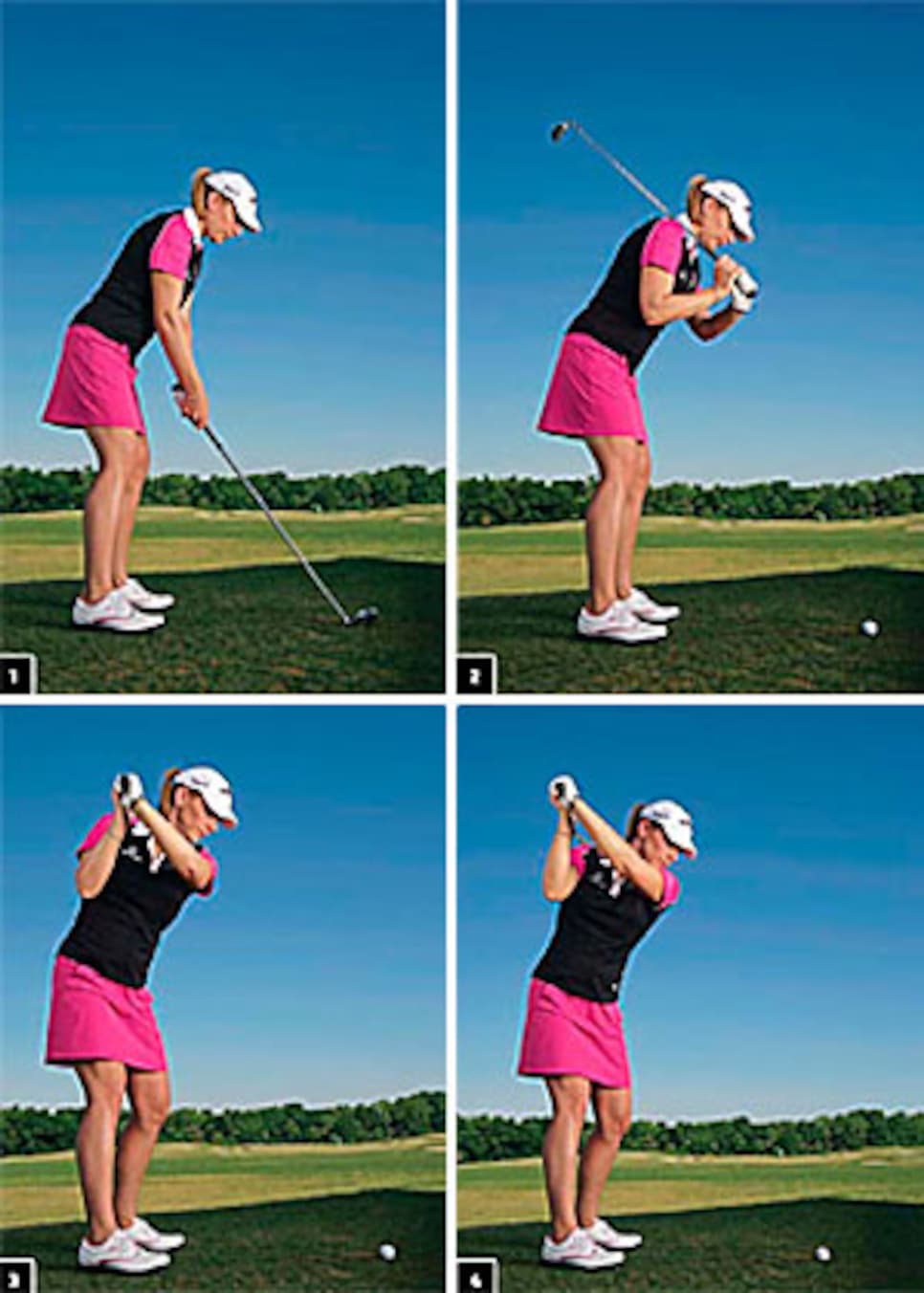 BACKSWING DRILL: FOUR STEPS TO A SOLID POSITION AT THE TOP
I constantly check my swing positions in a mirror. When I'm off at the top of the backswing, here's what I do (right):
(1) I start by taking my normal iron stance. (2) Then I lift the club and rest it on my right shoulder.
(3) I turn back just like I would on a regular swing but keep the shaft on my shoulder.
(4) From there, I extend my arms from my body while staying in my posture. This is where my hands and club should be at the top of my swing. I do this drill over and over until that position is second nature again.
PITCHING DRILL: CHECK YOUR PLANE TO WEDGE IT CLOSE
Maintaining a steep swing plane is important for hitting high-flying, quick-stopping pitches. But when you're not playing a lot, you get lazy and let the club go back too far inside (below left). To stay on the correct plane, I set up with my back facing a wall (my feet are a foot from the wall) and make pitch swings without the club touching the wall on the backswing (below center) or follow-through (below right).