The Loop
Annika Sorenstam, Laura Davies included among seven new honorary members of the R&A
ST. ANDREWS, Scotland -- Almost five months on from the vote that changed forever their 260-year old all-male membership policy, the Royal & Ancient Golf Club of St. Andrews has its first seven honorary female members: Dame Laura Davies, the PGA of America's first female Class-A member, Renee Powell, seven-time Scottish ladies champion,  Belle Robertson, International Golf Federation president Lally Segard, ten-time major champion Annika Sorenstam, World Golf Hall of Famer Louise Suggs and the Princess Royal.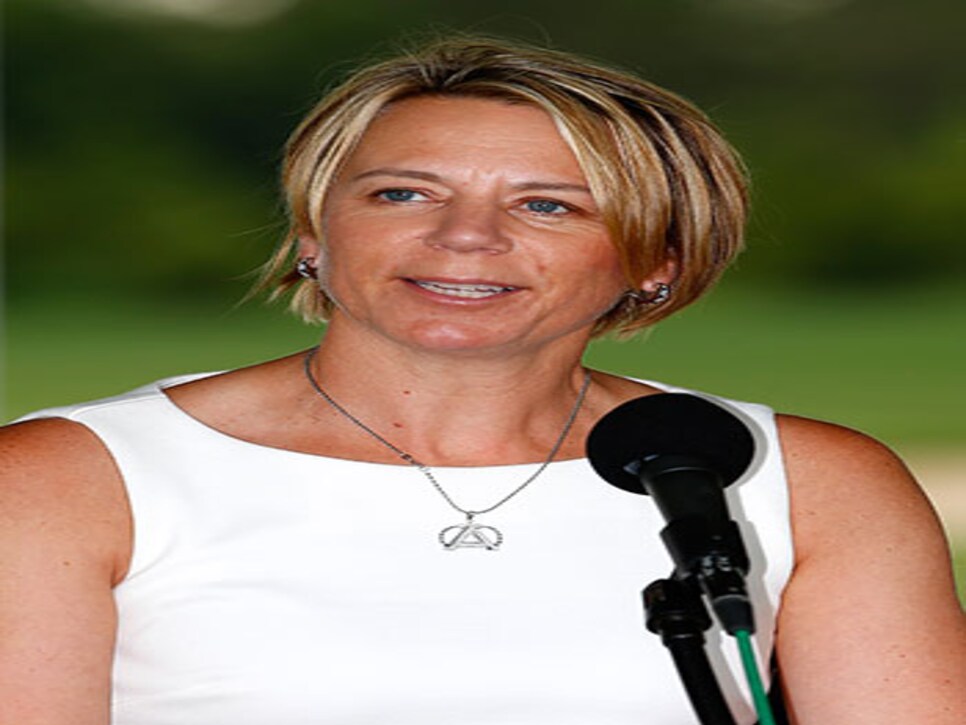 Another seven "ordinary" female members have also been admitted -- one of whom is Diane Dunlop-Hebert, past-president of Golf Canada - and another eight will be "fast-tracked" into the club within the next two-and-a-half years.
Only six of the new honorary intake actually play golf, the odd woman out the Princess Royal (Anne), daughter of Queen Elizabeth. Which is at first glance strange, but not unprecedented. Many of the past Royal members of the game's rules-making body outside the United States and Mexico have been non-golfers -- the Duke of Edinburgh, QE2's husband, being just one of those. Although Princess Anne might be the first to have described golf as "an arduous way to go for a walk. I prefer to take the dogs out."
As for the identities of the six so-far unnamed ordinary members, R&A chief executive Peter Dawson -- who was accompanied by his successor, Martin Slumbers, at a meeting with the British press -- was at pains to explain that making their identities known to the wider world is R&A norm.
"Our policy is that we don't discuss membership matters as it relates to individuals, with the exception of honorary members," he explained. "I can say the seven are from a wide geographic spread, all across the world. And all have a background as players or administrators in the game."
Dawson also claimed that every new member was "delighted and honored" to be invited to join. Even Dame Laura, who is still active on the LPGA Tour. Although had the four-time major champion known that the R&A tends to give out such baubles only to those who are finished playing at the top level -- Peter Alliss, Jack Nicklaus, Lee Trevino. Peter Thomson, Roberto De Vicenzo, Tom Watson and Arnold Palmer are all honorary members -- she may not have been quite so pleased.