News
Annika Sorenstam adds another business partner
The dreamers who are holding out for an LPGA Tour comeback by Annika Sorenstam clearly haven't paid much attention to her post-retirement calendar. Between raising two kids, running a charitable foundation and building a litter of Annika-branded businesses, it's plain to see the woman simply doesn't have time to play golf.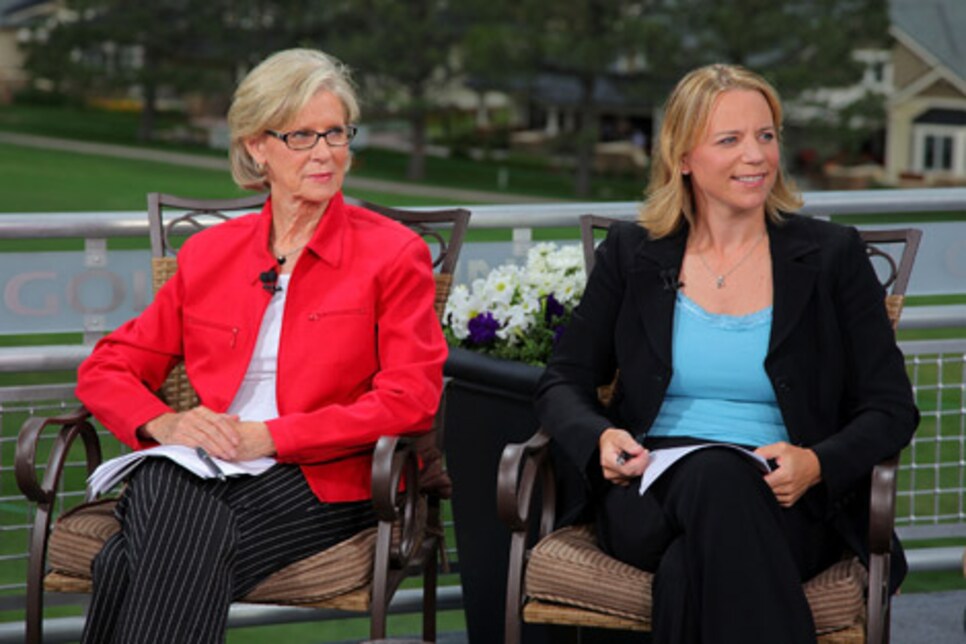 (Sorenstam, pictured with Judy Rankin, will be doing some TV work for Golf Channel during this week's U.S. Women's Open. Photo by Getty Images)
On Wednesday, Sorenstam announced a three-year deal with ADP, the human-resources, payroll and benefits service, in which she will take part in sales and customer events around the globe--and the company will provide its services to all the branches of the Annika brand, including the Annika Academy, Annika Financial, Annika Course Design and shopAnnika.com. ADP is the Swedish Hall-of-Famer's 10th corporate partner, so it's safe to say her own payroll has grown a lot since she retired from professional golf in 2008.