SPRINGFIELD, N.J. – He's the Geico caveman, only with a better beard. He's a quirky outlier among professional golf's tall, lean masters of CorporateSpeak. He wins, he plans on "getting hammered." Seen from a distance, he's a lumpy, misshapen bag of last month's laundry. The beard is a mighty tangle of underbrush that could be home to a small family of squirrels. The last such beard in the U.S. belonged to Rutherford B. Hayes.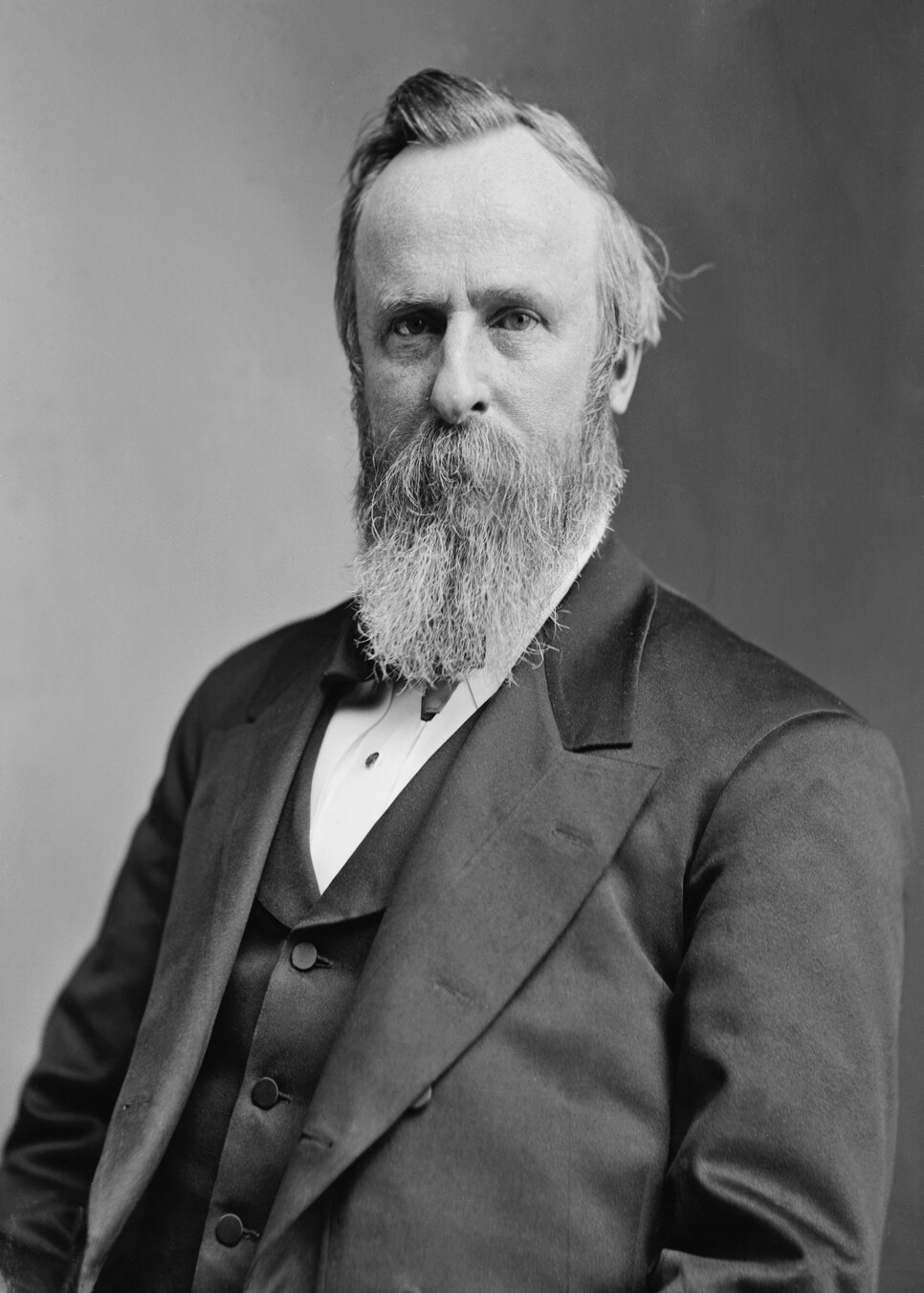 He's Andrew Johnston. He's an Englishman, 27 years old, who finished eighth in this month's British Open and T-54 in the U.S. Open before that. He's here, at Baltusrol Golf Club, for his first try at the PGA Championship. He has won once of the European Tour, meaning he can play. He's also more than just another pretty face, as suggested at a press conference Wednesday.
The PGA emcee said, "So, let's get this out of the way. May I call you 'Beef'?"
"Of course, man," Beef Johnston said.
He's Beef not because he's beefy or because he likes to eat beef, though both those things are true. He's Beef because, as a kid, he let his hair grow out and it grew in all directions at once, seeming to seek escape from his head. Other kids thought his hair looked like beef. (Remind me never to eat steak in England.) "Beefhead" was kindly cut down to "Beef."
"The more I've just had fun and been me, the better I've played," Johnston said. "So you've just got to be comfortable in who you are, what you do. Don't be ashamed to be different."
Thing is, Beef loves being Beef. Young Max Bonnstetter, working for Sports Illustrated for Kids, noted the hair-gone-wild story and asked Johnston, "What's your advice to kids that are different?" Beef said, "As a personality and stuff, just be yourself, man. Because, like, the more I've been myself, the more comfortable I've felt out on the golf course. The more I've just had fun and been me, the better I've played. So you've just got to be comfortable in who you are, what you do. Don't be ashamed to be different."
Here's different: En route to New Jersey for the PGA Championship, Johnston stopped off in New York City – and wound up serving hamburgers at an Arby's restaurant, wearing an Arby's apron and all. It was an endorsement deal, the ultimate answer to the question asked in a commecial by another fast-food chain, Wendy's, 30 years ago: "Where's the beef?"
"Went in and had a brisket sandwich," Johnston said, "and before that, I had basically gone with the Wall Street Journal to eat three different burgers that night to try them out and, like, review. I was really full up."
Yet there is a promotion picture of Beef smiling over a towering Arby's concoction of coronary artery disease.
"I nearly ate that whole Arby's sandwich, man. It was good," he said, earning his endorsement money.
Johnston caught our attention last May with a hole-in-one at England's Wentworth Club that won him a $140,000 BMW. It wasn't the shot we remember. It's the chest-bump. Raising his arms in celebration, Beef started running around on the tee – until he saw a buddy slip under the gallery ropes and run toward him. Sadly, the sight of two hefty Englishmen attempting this- most-American-basketball-celebration is a sight that cannot be unseen. Still, it was Beef being Beef.
He's having fun at Baltusrol, too. As he came off the course two days ago, a dozen young men who had gathered in hopes of getting hammered themselves – "getting hammered" was Beef's promise if he won the Spanish Open, which he did – those young men shouted, "Beeeeef! Beeeeeeeeef," which Beef took as invitation to imbibe. So he sprinted up the hill to the clubhouse, posed for pictures, and came running down the hill, beer sloshing from the cup in his hand.
Another day, Beef looked up and saw himself 13 times, or at least he saw 13 members of a bachelor party all wearing fake-Beef-beards and declaring their allegiance to him.
He admits he hasn't mastered the art of dealing with celebrity while dealing with his golf game. Tuesday, he played only 11 holes because he was interacting with fans, signing autographs, hundreds of them for an hour. "But it was the first real time where I've had that much attention," he said. "And I come off the course and I was, like, that was crazy, that was mad.. . . It's just a thing of trying to get the right timing to spend time with all the fans, because I love it. I absolutely love it."
One sportswriter, the Welshman John Hopkins, asked a very good question to which Beef Johnston gave a very good answer.
The writer: "Is there ever any concern in your mind that you might become better known for being Beef, and the genial character that you are, than a professional golfer?"
Beef: "It might come across like that to some people, but as I've said before, it's all about the golf. First thing's first is the golf . . . I want to come away and look back in so many years and think, 'Yeah, that's been a great time on the golf course.' And not going, 'Oh, yeah, well, . . . but we had a good laugh.' No, it's all about the golf."
And this about the beard, a.k.a. The Beard . . .
"I've had it, oh, man, about 10, 11 months now. . . . I know I need a haircut. I need a beard trim. I've haven't been able to get down to the barber, to get down into London to get it done."
Perhaps he should hurry. The great old New York boxing writer, Mike Katz, for years cultivated a beard so astounding in its scope that it deflected rain from Katz's shoulders. Feeling the need to appear more civilized, if only momentarily, Katz walked into a barber shop. The stylist on duty took one look and said, "Not here, buddy."