The Loop
Andrew "Beef" Johnston tells PETA that he won't change his name to "Tofu"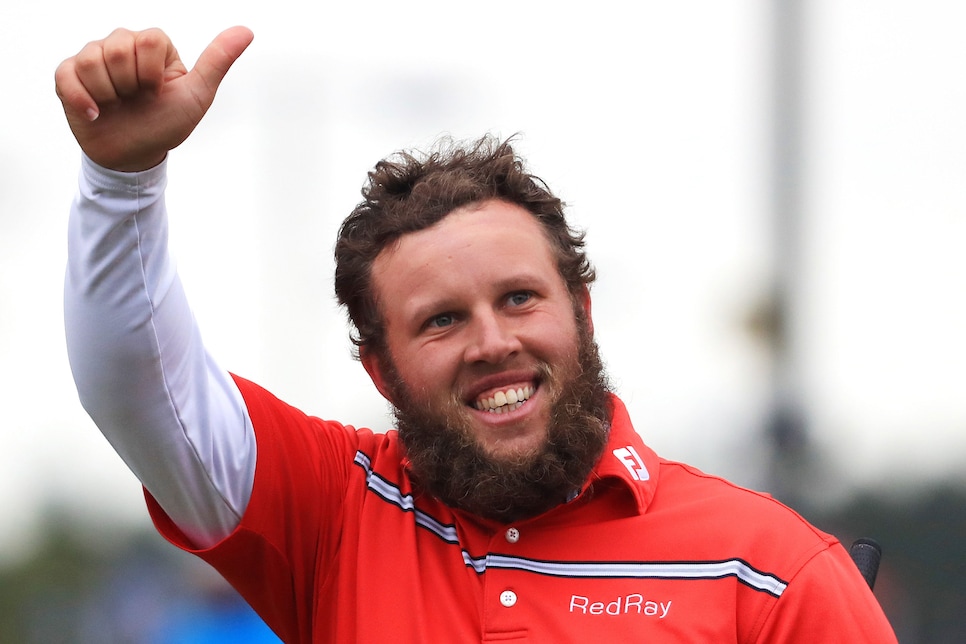 Jimmy Walker left Baltusrol with the Wanamaker Trophy, but the biggest winner at the PGA Championship was Andrew "Beef" Johnston. The 27-year-old Englishman jumped on golf's radar this spring when, after capturing his first career European Victory, stated he was going to celebrate by "getting hammered," and a strong performance at Royal Troon introduced Johnston to the rest of the world. From signing an endorsement deal with Arby's to hitting a shot from a scoreboard podium to accommodating every fan request for a photo or autograph, everyone seems to be enjoying the Beef Experience.
This week, UK PETA released a statement asking Johnston to consider a new nickname: Tofu.
"Your new nickname would also raise awareness of the urgent need to move towards a cruelty-free lifestyle to offset the worst effects of climate change," a press release said. "According to the United Nations, animal agriculture is 'one of the top two or three most significant contributors' to the most serious environmental problems, at every scale from local to global."
I'm all for animal gentility, but asking Beef to embrace "Tofu" is all types of wrong. Luckily, Johnston is having none of it:
It would have been slightly better if Johnston replied with a photo of him eating a hamburger, but at least we can put this nightmare scenario to rest.